For all of the impressive reasons that brick is simply better for your build, we are honored that you chose North Georgia Brick products to complete your next project! Whether you're a thrilled homeowner completing your dream residence or an experienced project manager always looking for better solutions, we aim to assist you throughout your exciting new development.
Did you know that North Georgia Brick supports builders with more than brick, growing our turnkey department faster than any other building company in the state? In fact, our expert turnkey department has provided masonry and brick installation services for some of the largest tract and custom home builders in the metro Atlanta area!
We understand the many challenges that can come with masonry and managing a building project in general, so we developed our turnkey processes to help you meet timelines efficiently and effectively. This is why we provide an on-site manager for all of our turnkey installations and coordinate masonry crews with material shipments to prevent any delay in work. It's all about making your project as successful as possible by meeting your demands and needs.
From our extensive offering of high-quality brick, thin brick, and pavers, to our turnkey masonry services, we take pride in being your trusted resource. After making your prized North Georgia Brick product selections, our experts are ready to help you with our full-service turnkey tract and residential home turnkey solutions:
• Bricklaying
• Brickwork
• Stonework
• Outdoor Fireplace Construction
• Masonry
• Decorative Wall Construction
• Cleaning
• Material Acquisition
• Estimating Projects Takeoff
• Pricing/Budgeting
Our turnkey service department can assist your construction project from construction to completion. For a recent home build of a beautiful estate (below), we began by providing project site management throughout the construction stage: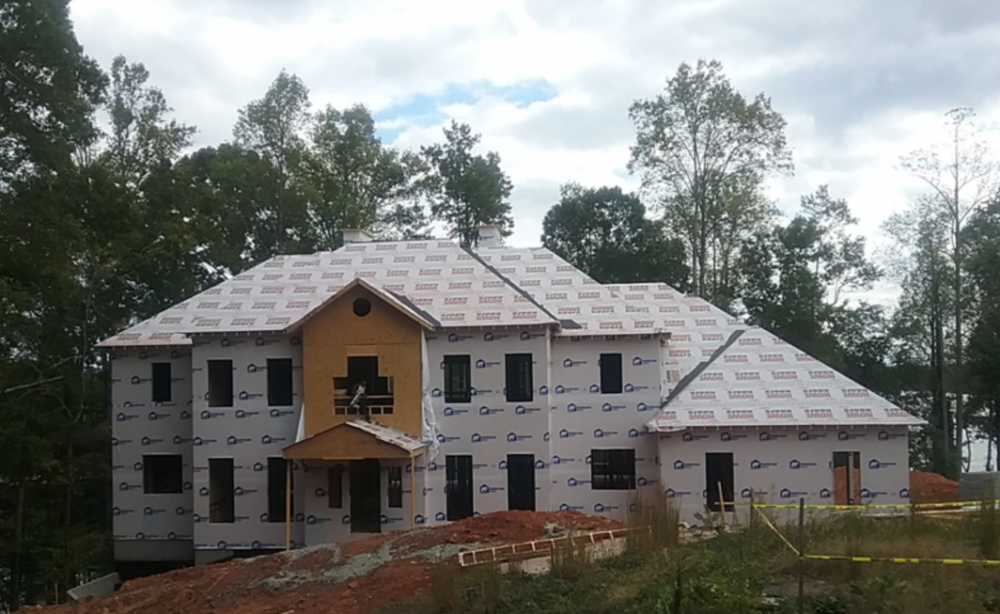 We then managed the delivery of the North Georgia Brick for the build (below left) and oversaw the expert bricklaying of the estate (below right):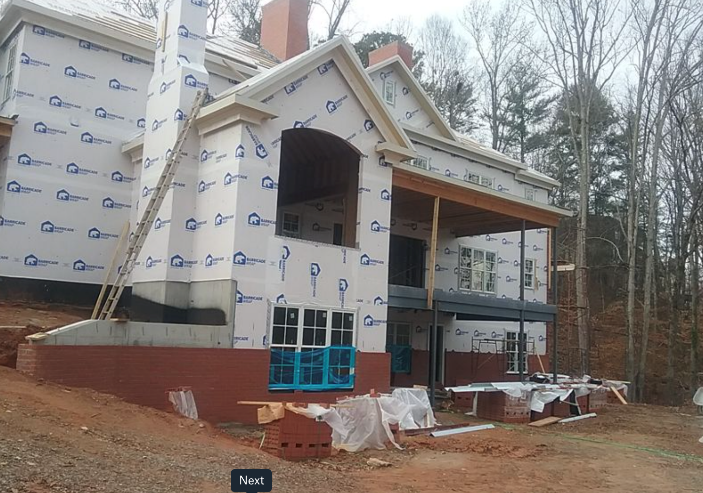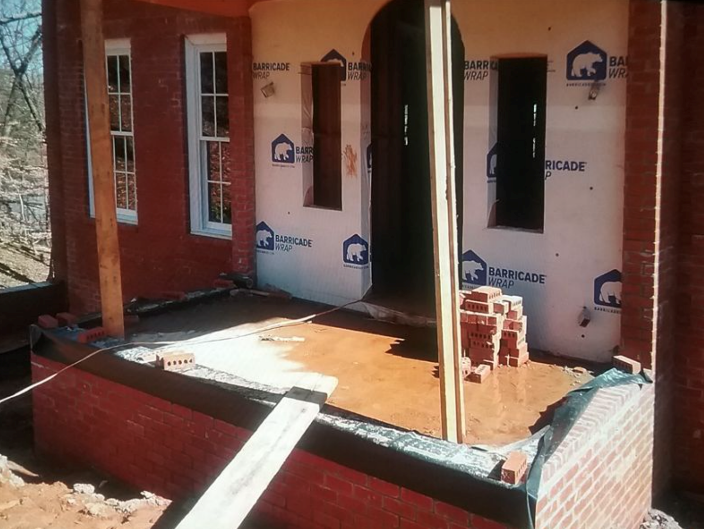 Once the brick masonry for the gorgeous home was complete, we oversaw the removal of all waste and project site clean-up (below). For all of the timelines, personnel, and moving parts that you have to deal with, trust us to handle key steps that help relieve your stress and allow you the time to handle more pressing matters!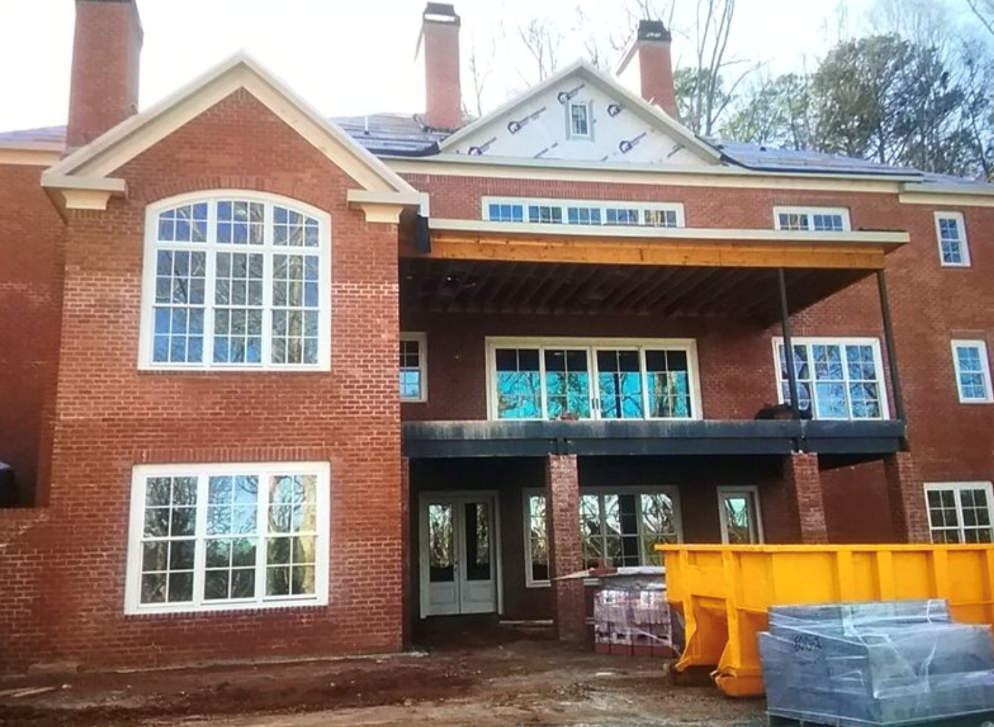 The completed home was painted white (below) for a luxurious look that provides tremendous curb appeal: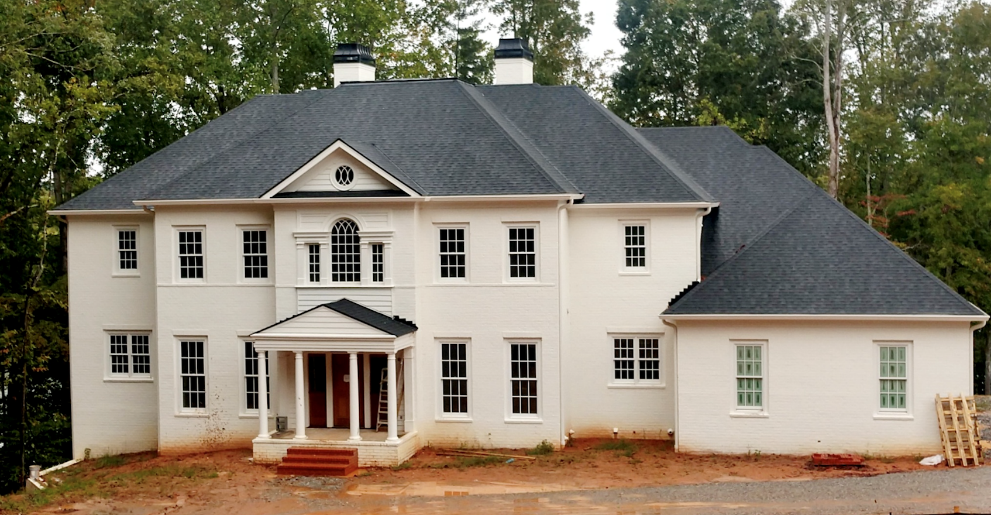 How can we help you complete your next build with a gorgeous North Georgia Brick exterior? Explore our North Georgia Brick Pinterest page for dazzling inspiration and come visit our Cartersville or Cumming showrooms to see our attractive brick options in person. Contact our Turnkey Service Department and let's make your next build the smoothest you've ever executed!