Each year, the fall season ushers in a beautiful atmosphere of breezy weather, leaves that turn amazing fiery shades, and the exciting college football season! No matter who your favorite team is, there's nothing like donning school colors with pride and grilling outside with loved ones to celebrate the occasion. North Georgia Brick options present the ideal weather-resistant material to craft outdoor spaces for these gameday gatherings. Add a flatscreen TV and you can easily bring these outdoor living ideas to life for football season:
Brick Patio – Many homeowners prize versatility when designing spaces in the home and our outdoor living spaces are no exception. A sophisticated brick patio complete with a fireplace will serve as a relaxing area to watch college football, while also being a cherished space for memorable family moments or a romantic date night. This gorgeous patio designed with dreamy Charleston brick (below) can go from tailgate to chic cocktail hour in the blink of an eye!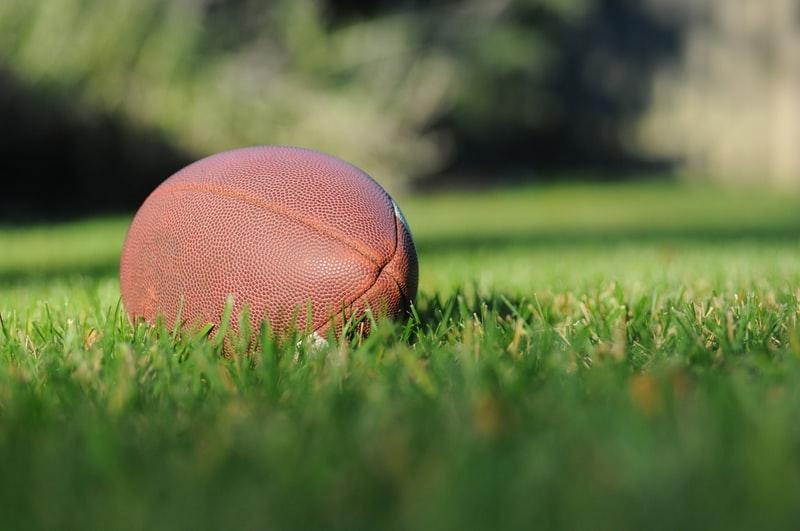 Pub Style – If you love going to your favorite local pub and catching a game, why not create an outdoor space using the same materials that the 'pros use! English Pub thin brick (below) is durable enough to suit commercial locations and is also perfect for crafting your own outdoor cheering section at home. Use the weathered, hand-worked craftsmanship to transport you back to your favorite college town without ever leaving the backyard: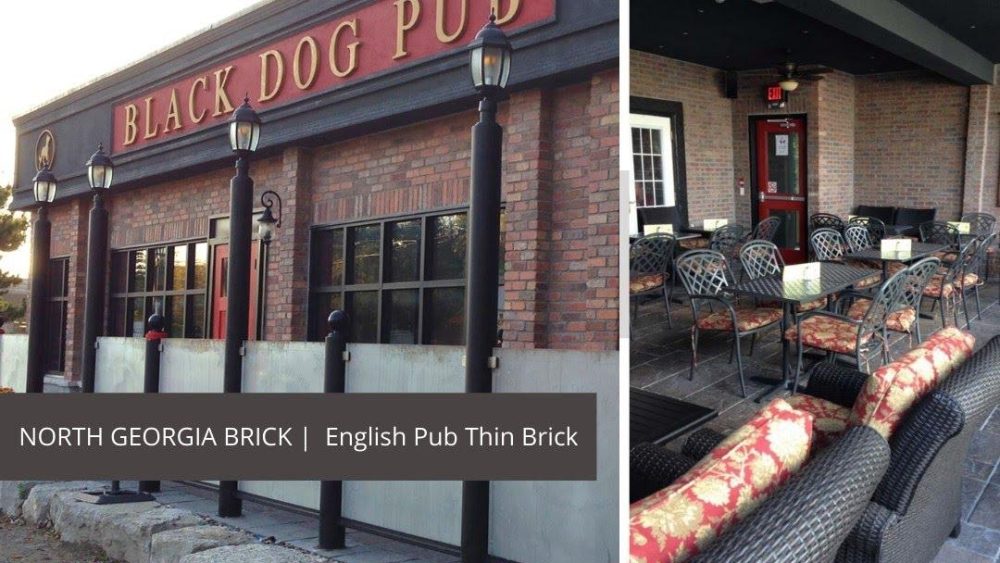 Outdoor Bar – There's nothing like stepping out your door and right into your favorite outdoor bar to catch the big game: You don't have to worry about driving, parking, or waiting for a seat when you're the owner! We love this combination of lighter-toned Nottingham Tudor brick with red Millstone brick accents (below) to create an upscale bar for premium football watching. The subtle archway and contrasting borders create focal design points that make your outdoor bar pop with style and detail while you enjoy the action: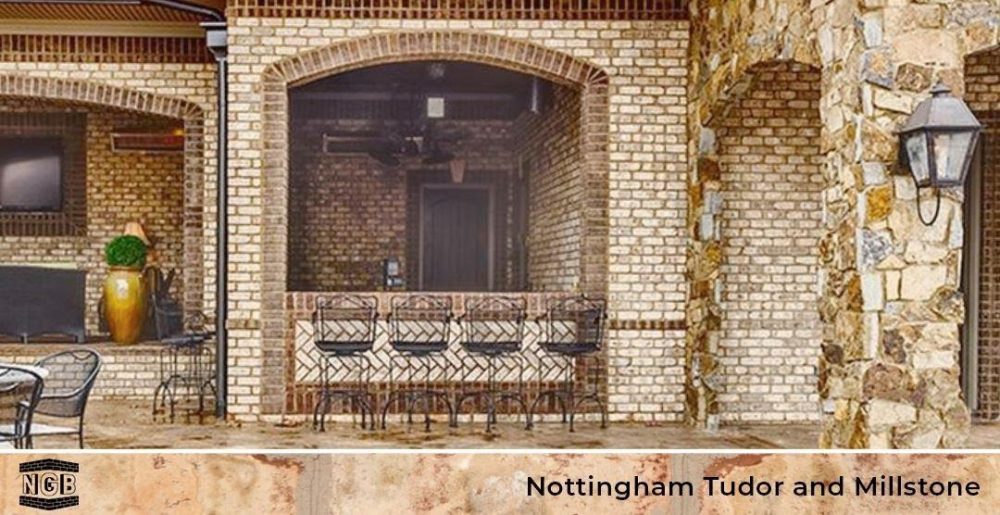 Firepit – If you love to watch college football by broadcasting it with a home theater projector, bring an outdoor projector screen to your brick firepit area for a captivating game under the stars. Our Pathway Full Range Pavers (below) allow you to design your customized space that provides plenty of visual interest and more than enough seating. Round up your crew, enjoy the night air while you root for the home team, and break out the victory smores when the game is complete!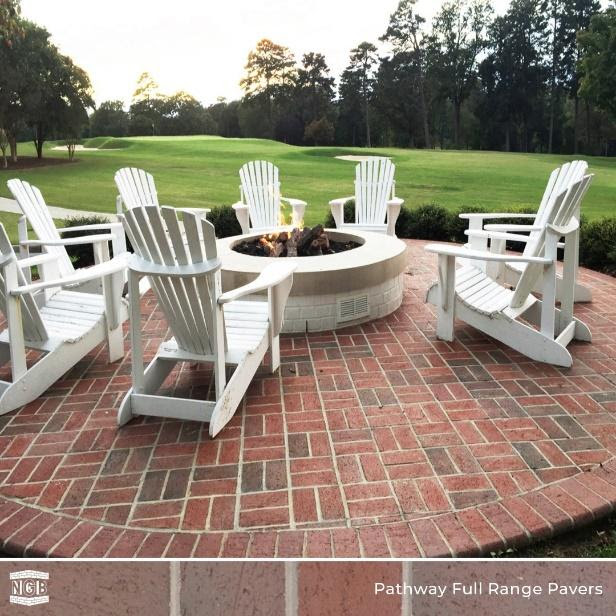 College football is made for spending time together outdoors, throwing the old pigskin around whenever there's a break in the game, and enjoying the beautiful autumn months. Let our experts help you plan and design the outdoor living space of your dreams. Visit our Cumming and Cartersville showrooms to check out these stunning brick styles in person.