With the holiday season approaching, everyone is excited to get out their favorite cherished decorations to trim the home or execute a new vision for Halloween, Thanksgiving, Christmas, and New Year's Eve. After last year's holiday season with limited traveling and spending time together, this year presents a return to normalcy in which we can keep our loved ones close and continue making cherished memories. Now that's something to be thankful for!
At North Georgia Brick, we love practicing an attitude of gratitude and using the holidays as a chance to revisit ways to show appreciation for the people and blessings in our lives. With warm tones and inviting texture, gorgeous brick varieties are the perfect material to craft the special spaces in the home that the whole family loves to spend time in. From tasty meals to dividing and conquering holiday tasks, here are a few of our favorite ways to show gratitude in your inspired home this fall:
Family Cleaning Time – Before every holiday get-together this season and when you transition from one set of holiday decorations to another, set aside a designated cleaning time on the family calendar where all family members will participate in getting the home spiffed up. Take 4-5 song requests from each family member and make a cleaning playlist ahead of time. Divide the cleaning tasks among all family members and let the music play! Thankfully, your brick elements are incredibly low-maintenance, resist mold and mildew, and don't need any treatments to maintain their striking appearance. Before you know it, a household like this dining room with Peppermill Thin Brick (below) is shining and ready to be decorated to perfection:
Decoration Shopping – Now that your common rooms are cleaned and primed for your favorite holiday theme, continue getting everyone involved by having each family member pick out at least one decoration or accessory for the home. Whether it's a family trip to a craft store, home goods store, or using an iPad for each member to add an item to the Amazon shopping cart, decorating as a family will get everyone in the holiday spirit. No matter what holiday you are planning for, make sure you outfit your striking brick fireplace! A standout fireplace such as this Ironworks Thin Bricks fireplace (below) will anchor a holiday design and get everyone in the spirit:
Fireplace Stories – Speaking of fireplaces, use the colder months as an opportunity to get a roaring flame going often and spend time together as a family with the TV off. You can turn off the lights and take turns telling spooky stories around Halloween. Share what each family member is thankful for around Thanksgiving. When Christmas time approaches and your stockings are hung on the mantle, put together your Christmas lists as a family and recall your favorite gifts over the years. This Cypress Point fireplace (below) is the ideal space for fireside chats and quality time: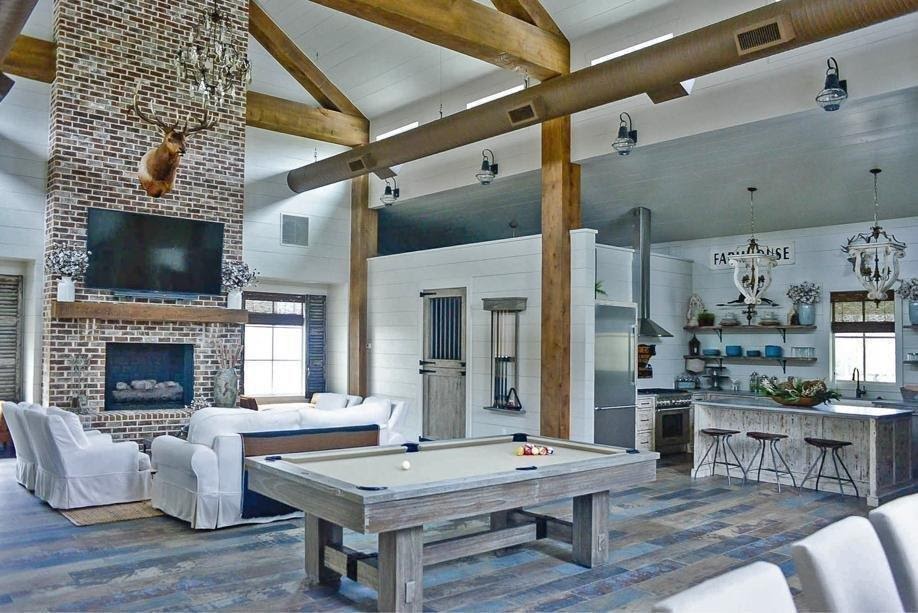 Family Meals – Nothing brings the family together more during the holidays than home-cooked meals! Take time to teach an old favorite recipe to the younger generation or find a new dish on Facebook or Instagram with your budding chefs that you can try out together.
Plan holiday menus as a family and divvy up the food prep tasks ahead of time. Spending time as a family in a culinary space like this English Pub thin brick kitchen (below) is sure to bring out the smiles and the fun.
For many of us, the holiday season is a chance to slow down, enjoy our homes, and remember all the reasons we have to be thankful year-round. Make sure to visit our North Georgia Brick Interest Pinterest page for extra inspiration and contact our brick experts if you are looking to complete a brick project in time for your family holidays!