When it comes to creating unforgettable residential, multi-family, and commercial projects with brick, we are incredibly thankful to partner with the industry's top builders to produce amazing results. Today, we are shining a spotlight on Ashton Woods, one of our trusted builder partners, and highlighting an exceptional residential neighborhood collaboration, Bayard in Johns Creek, GA.
From the regal entrance monument that greets residents, this gated community along the Chattahoochee River features 61 beautiful classic homes with gorgeous brick used in both exterior and interior design.
North Georgia Brick proudly offers the most diverse selection of the highest quality products, including exclusive access to additional brick manufacturers' product offerings. We strive to provide our valued builder partners with a seemingly endless combination of color and texture for ultimate design capability.
We partnered with brick manufacturer Triangle Brick to provide Ashton Woods with even more stylish choices, including the soft beige Cape Fear brick. Honoring North Carolina's sandy beaches, the state where Cape Fear is manufactured, this washed tumble brick from the Seaside Collection also features scattered brown accents for added texture and depth.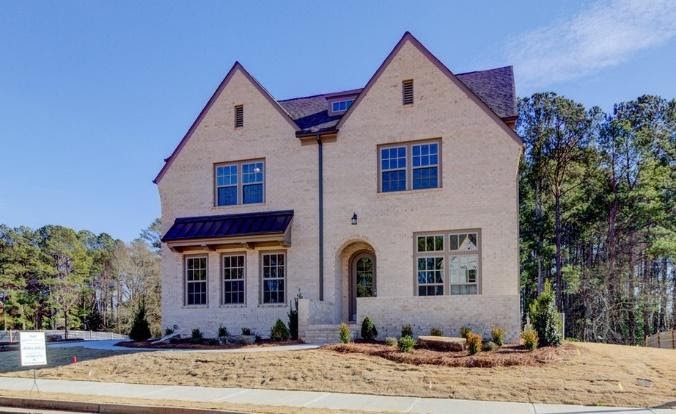 We also love the traditional reds used in this Kendrick home (below) to create eye-catching, timeless beauty and immediate traditional curb appeal: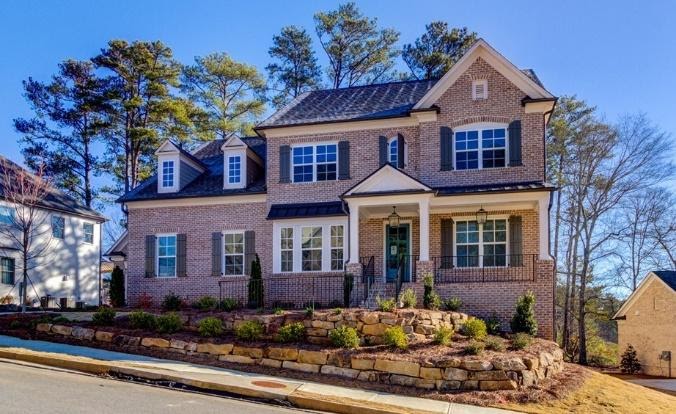 For a chic, high-end aesthetic, this art loft brick wall within the Kensington layout (below) provides an industrial touch for ample creative inspiration:
Thin brick is used artfully in the interior of many Bayard homes, including within both the kitchen and dining room of the Cameron home (below) layout: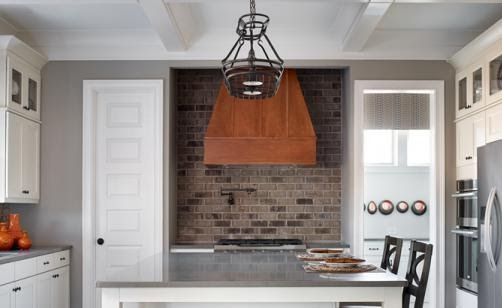 Brick provides a perfectly-suited nod to classic masonry and craftsmanship within the luxuriously designed homes. Speaking of luxury, the Bayard development actually sits on what was the famed Dean Gardens property, once the largest private residence in all of Georgia. As fascinatingly documented in this Atlanta real estate blog post, this unique backstory is one more touch that gives these homes a special opulence.
At North Georgia Brick, we are truly appreciative of our partnership with Ashton Woods and want to use our Builder Partner Spotlight series as a way to say thank you to all of our incredible collaborators. If you are interested in starting a builder partnership, please contact our Sales Department today and let's begin building the future together!