Within the currently thriving housing market, there is a special demand for mid-20th century homes built from around 1945 to 1960 and all the distinct characteristics that define them! Whether it's the signature sloped roofs, varying heights of architectural features, flat planes, or large windows, these vintage properties are delightfully retro yet offer timeless appeal.
Modernists chose 'honest' building materials that would look and function as they were originally intended and would also be easy to integrate with nature. Organic brick is an often-used material in mid-century modern homes thanks to its geometric shape, long-lasting performance, and easy-to-maintain appearance. Here are a few of our favorite ways that brick can shine within mid-century modern homes: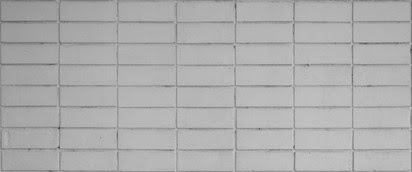 Horizontal Lines – Geometric lines are a major element of mid-century homes, with many even featuring flat roofs to emphasize this design concept. A low horizontal profile is easily enhanced by elongated brick, subtle mortar contrast, or stack bond pattern used when laying the brick. If you are looking to repair an older mid-century exterior material such as wood, steel, or stucco that has worn over time, designing with brick using any or all of these principles will capture the original feel effortlessly:
Traditional Tones – A classic brick color palette is the perfect complement to the thoughtful landscaping and yard design that accompanies many mid-century modern properties. Rows of traditional reds and assorted brick tones pair effortlessly with artfully designed planters and pops of bright foliage. Sustainable and ecologically responsible, our charming Farmington brick (below left) can easily help recreate a mid-century modern exterior like this inviting two-story estate (below right):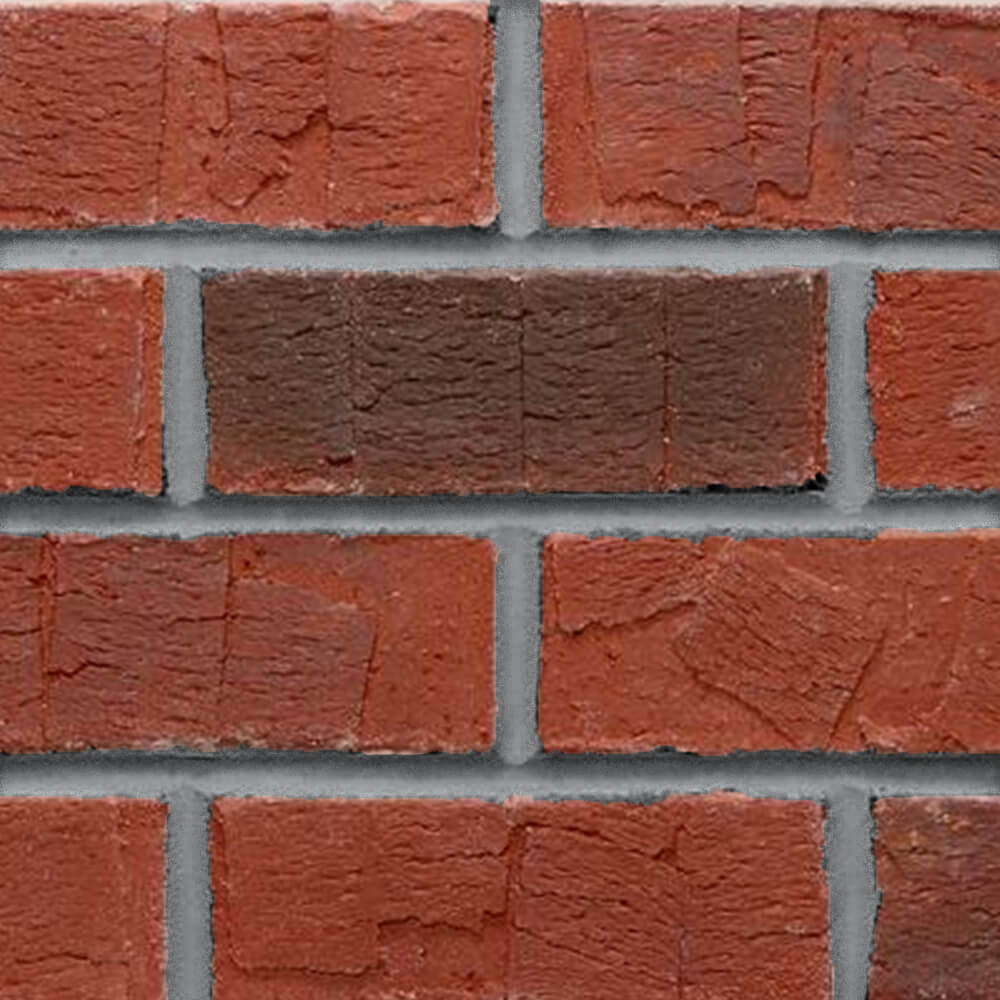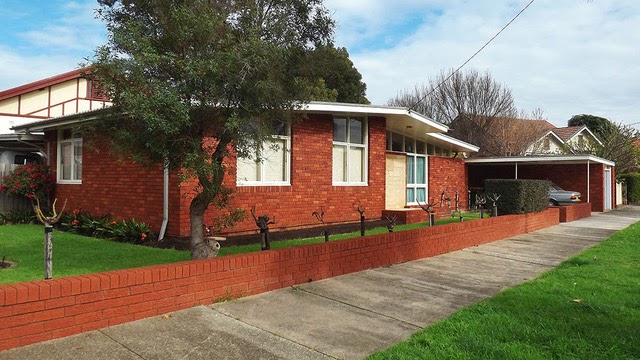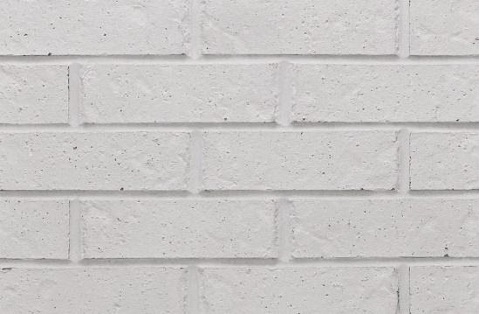 White Brick – For a monochromatic look that's popular in today's market while still holding true to mid-century modern aesthetic, white brick is a fabulous design choice. Fresh, sleek, and undeniably chic, white brick provides a comforting, familiar sense with plenty of upscale appeal.

Our top-selling Winterhaven brick (right) would be an ideal choice to capture a rustic vogue mid-century aesthetic like this gorgeous split-level hillside home: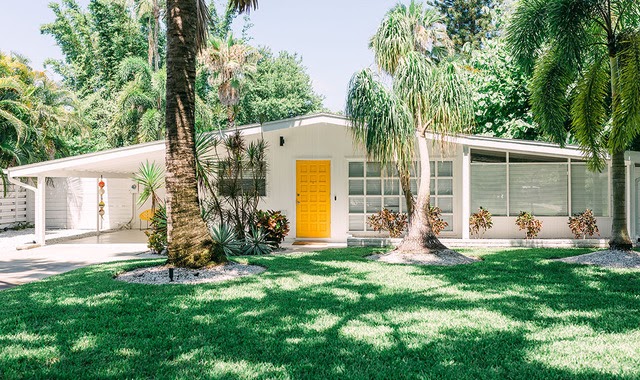 Painted Brick – In addition to warm organic shades, bold pops of signature red, orange, teal, and yellow are often found within a mid-century modern paint color palette. Since a monochrome painted brick exterior can easily help highlight minimalism, clean lines, geometry, and clarity, the design capability is virtually unmatched. Whether muted or bold, painting a mid-century brick exterior may be the best way to make an older home feel completely rejuvenated. This classic mid-century blue tone (below) is an excellent paint color to contrast a bold front door and create dazzling curb appeal to attract prospective buyers: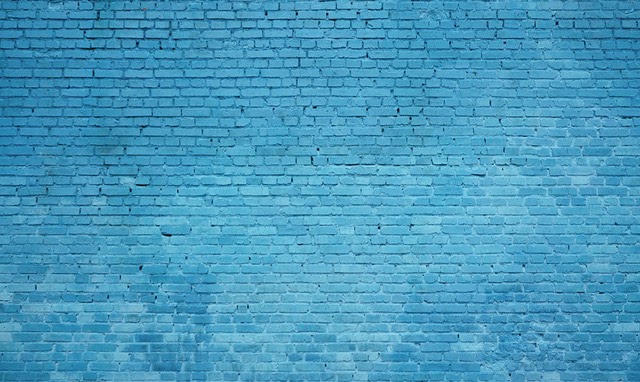 You can explore our North Georgia Brick Pinterest page for even more mid-century brick exteriors to admire, which will also certainly inspire. Visit our Cumming or Cartersville showrooms and our brick experts will help you conceptualize how to bring your favorite nostalgic brick features to the forefront!