As a business owner, there are many valuable financial factors and winning advantages to selecting brick over other materials to complete the exterior of a commercial build. Industry studies have found that brick with CMU costs less than precast concrete, metal panel curtain wall, and glass panel curtain wall systems. When it comes to energy efficiency, favorable thermal mass properties, sustainable certification, and keeping buildings up to code, commercial brick structures again have a distinct lead over competing materials.
Today, we're going to highlight the intrinsic benefits that brick gives commercial buildings, or simply put, the benefits that are not quantified by data or price. We're taking a look at factors like a warmer appearance, inviting familiarity, and organic, upscale appeal! Here are a few of our favorite ways how a brick exterior can elevate your commercial space: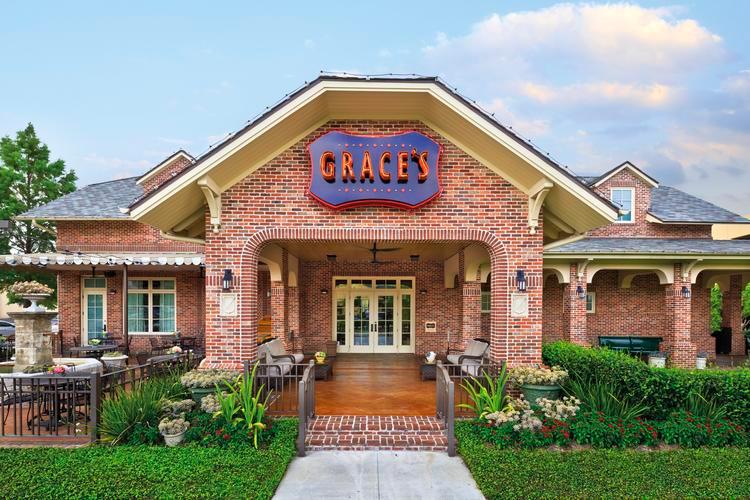 Visual Interest – Just look at the exterior of Grace's restaurant in Houston, Texas! This gorgeous commercial structure is a case study in many of the amazing ways that brick can elevate the appearance to prospective customers:
For starters, the selected Cambridge brick uses a mix of traditional red, darker tones, and lighter washed varieties for an eye-catching blend that absolutely pops against the bright contrasting mortar. This clean, classic visual is full of warmth and time-honored tradition just like the delicious recipes that await inside.
At the base of the exterior, the beautifully laid mortared brick stairs lead the way to an incredible meal. Brick stairs can be created from brick, pavers, or a mix of both, and provide a charming path for customers to follow.
The signature archway represents one of the most classic structural elements and the brick masonry speaks to timeless skilled craftsmanship. We love the technique of adding visual interest by framing the arch with directional contrast from the vertical accent border.
The multiple brick shades and undertones create a broad color palette to design against for the bright signage, contrasting cream trim, vibrant planters, and lush green foliage. All the design elements work in harmony without overwhelming the entrance, ultimately remaining rustic yet refined.
Columns – With a one-hundred-year lifespan, brick structures communicate strength, durability, and decades of outstanding performance to weather the elements. We love how the deep, rich brown tones of Onslow Brick (below) lend soothing, reassuring vibes to this Orthopedic Clinic and Surgery Center. One of the standout architectural features of this exterior design are the stately columns that support the drive-through canopy.
Although surgical operations can create anxiety for patients and their families, the sturdy pillars and earthy color palette provide a source of confidence in the business and the care that's provided. Blocking out rain, snow, and excessive sunlight while providing shade, these classic brick columns serve the covered entrance with undeniable presence!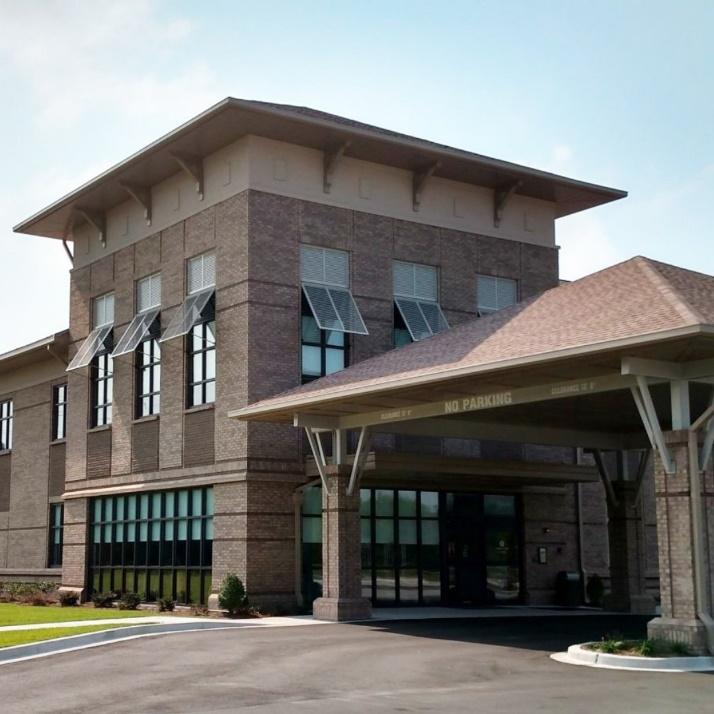 Outdoor Seating – Just like homeowners have learned the value of maximizing outdoor space at home, businesses and restaurants everywhere are creating outdoor seating areas to safely accommodate more patrons and allow more space between customers. It couldn't be easier to create an inviting outdoor space with Pathway Full Range Pavers (below) like this country club firepit lounge along the fairways. In addition to providing extra seating for customers who prefer to be outside, this beautiful space showcases a striking parquet installation pattern along with numerous relaxing red tones: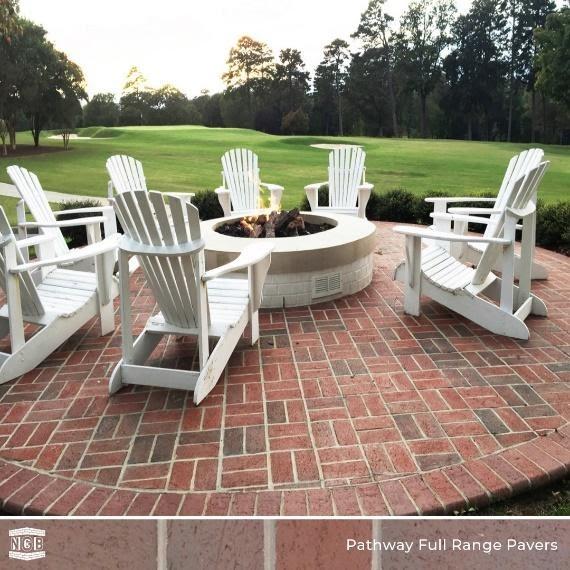 If you are looking to outfit your commercial building project with brick, make sure to stop by our Cumming and Cartersville showrooms for expert advice and design feedback. We can explore the look that will help bring in the business and last for generations!