As a preferred material by prospective homebuyers, classic brick is a value-adding material that helps you craft a gorgeous exterior with tremendous curb appeal. However, you can also use easy-to-install North Georgia Brick options to uplift chic rooms throughout the entire home! From inspired kitchens to statement-making design elements anywhere you choose, here are a few striking ways to add brick to your interiors:
Entryways – From the moment that guests walk into your home, you can use brick to add instant familiarity to your entranceway and foyer. Pairing effortlessly with timeless hardwood floors, this dazzling entrance utilizes Ironworks Thin Brick (left) on the immediate interior walls and standout archway to allow natural light to enhance the space. Since North Georgia Thin Brick is also durable enough to handle household foot traffic with ease, you can use an option such as English Pub Thin Brick (right) to create a foyer with one-of-a-kind organic luxury that shines as the door opens: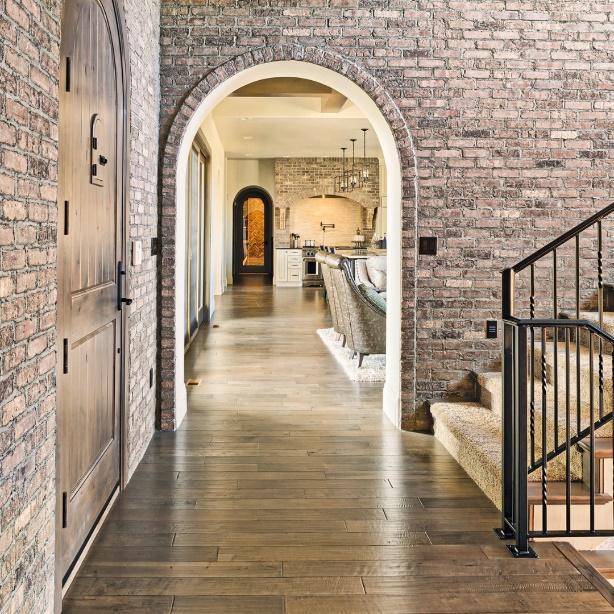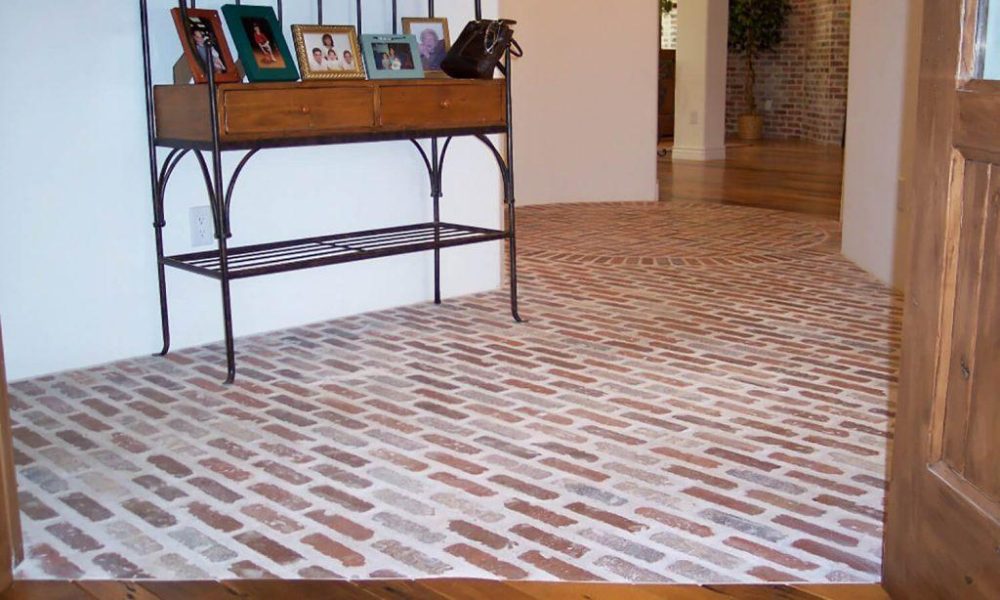 Family Room/Living Room – When it comes to hosting guests and gathering the family together, there's nothing like a striking brick fireplace to craft an inviting space full of charm. Combined with beautiful wood beams, hardwood floors, and white painted cabinetry, we love how the Ironworks Thin Bricks fireplace (left) anchors the room with presence and rustic elegance. Similarly, this Cypress Point fireplace (below) extended to the ceiling adds dramatic impact while providing the perfect setting for a roaring flame and quality time: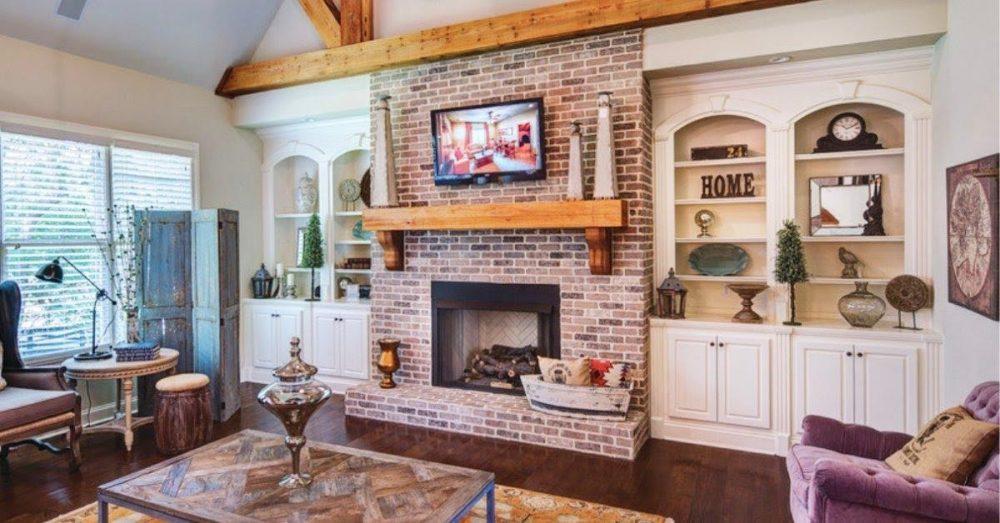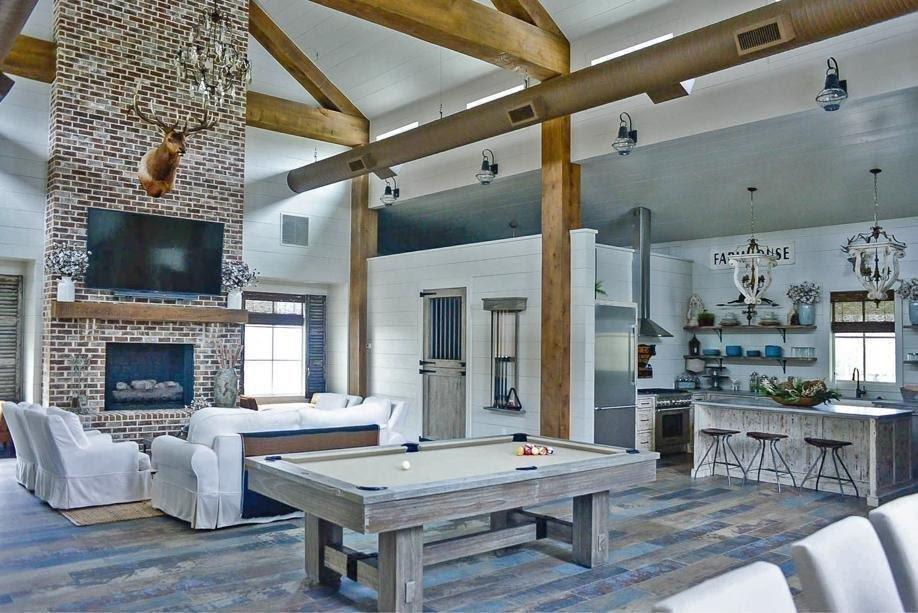 Hallways/Transitions – As guests move throughout your home, we love the idea of adding texture and artisanal flair to your hallways and transitional spaces for an injection of personality. Patterned plank installations are one of the hottest trends in flooring and you can achieve this same visual interest with brick! A patterned inlay such as this herringbone pattern created with Ironworks Thin Brick (left) becomes an eye-catching design element within a standard hallway. Similarly, you can install the same Ironworks Thin Brick (right) in a classic parquet pattern with black tile accents to bring creativity inside a transitional space that can be otherwise tricky to design for: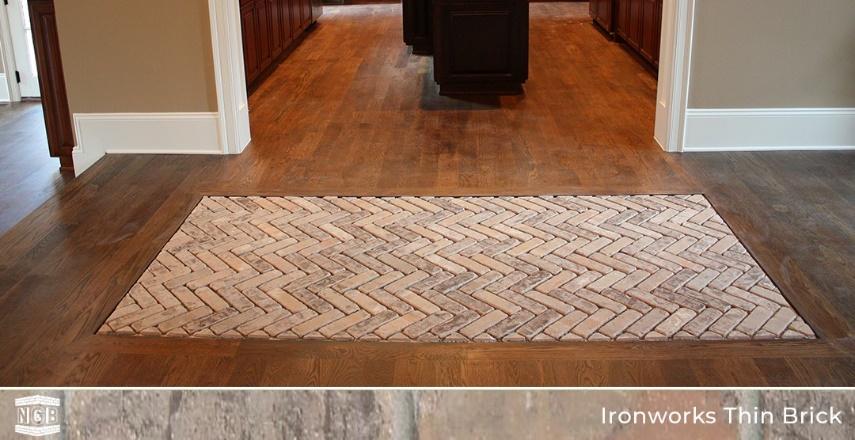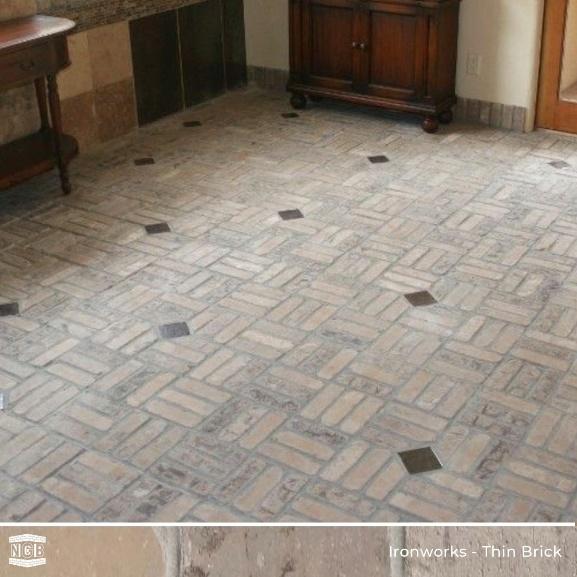 Kitchen – For one of the most-used rooms in the entire home, a warm kitchen full of cozy character will inspire delicious meals and memorable conversations through the years. You can easily use English Pub Thin Brick (left) to craft a kitchen backsplash that adds dimension and familiar interest without becoming too busy. For a café-like feel, consider a Peppermill Brick archway (right) over the range and oven to highlight the time-honored brick masonry of skilled artisans: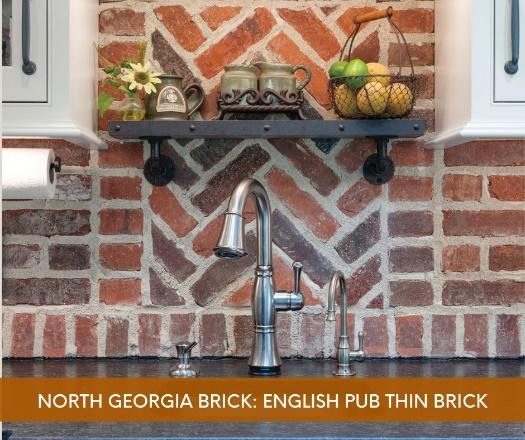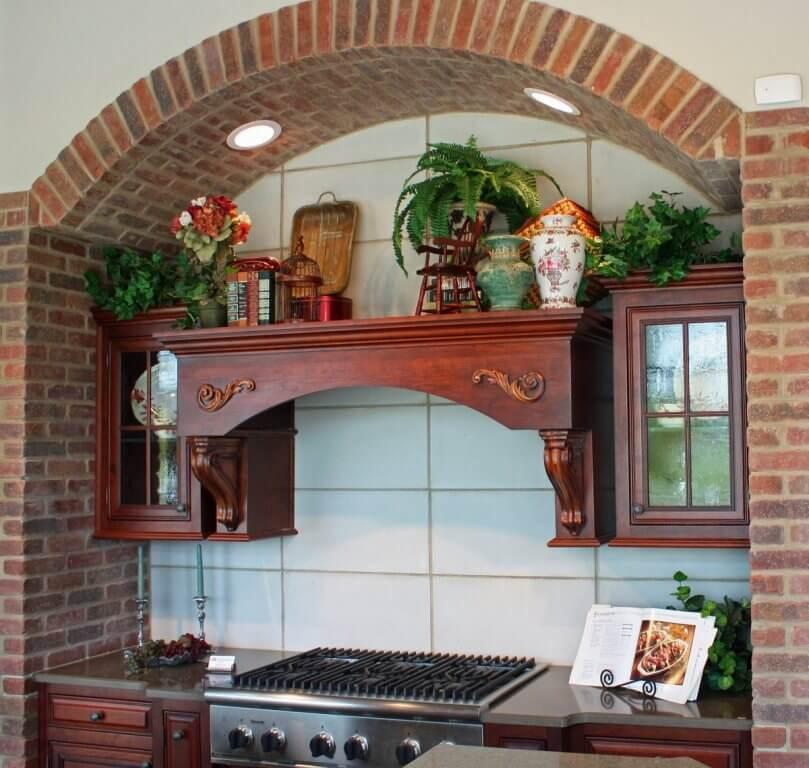 Bathroom – After a long day, there's nothing like a soothing bathroom to help you unwind with a warm shower and relaxing care routine. It's important to select gorgeous materials that can handle the moisture and humidity that a bathroom experiences, and North Georgia Bricks products are inherently mold and mildew resistant! We love how the texture, pattern, and tones of this Botany Bay accent wall (below) help transform an ordinary bathroom into a hip, boutique atmosphere: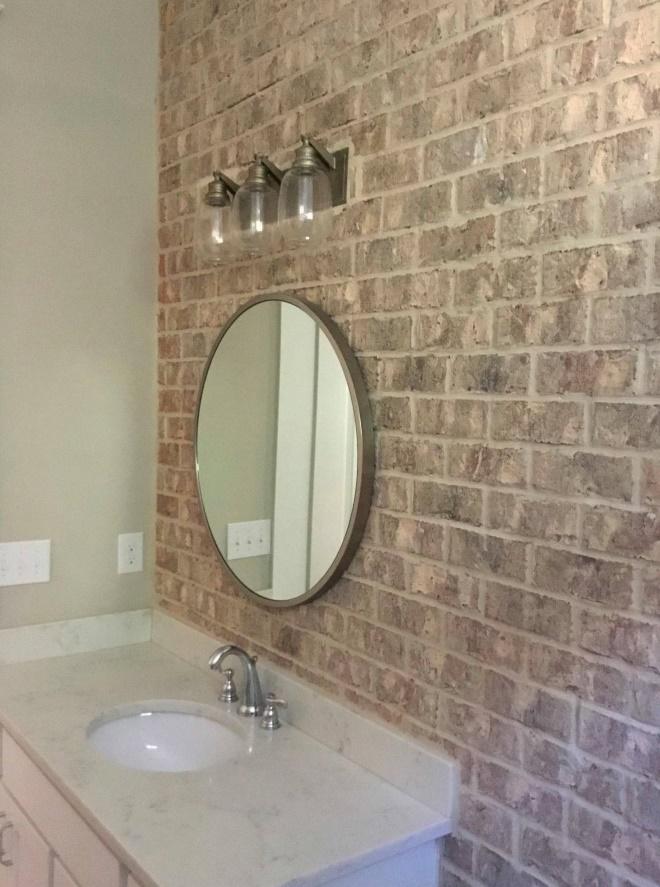 These striking examples only scratch the surface of how you can incorporate the beauty of organic brick in your interior. Explore our North Georgia Brick Pinterest page for more inspiration and bring your favorite ideas to the brick experts in our Cumming or Cartersville showrooms!