When you come home from a trip or a long day's work, there's nothing like pulling into your familiar driveway to return to your personal sanctuary. With gorgeous tones, organic beauty, and timeless texture, our full line of North Georgia Brick Pavers can help you transform this otherwise ordinary feature into a standout exterior design element. For a home entrance that truly turns heads and can make your property more memorable, here are a few outstanding benefits of paving your driveway in brick:
Added Luxury – Paving your driveway in brick instantly provides a luxurious feel to an often-overlooked design element within your property's curb appeal. If you intend to list your property on the real estate market in the future, this eye-catching curb appeal can create a dynamic first impression for prospective buyers.
Greater Perspective – No matter what size your home is, if your property features brick as an exterior material, a brick driveway will visually connect to the home and make your overall property feel sprawling and larger than the structure itself!
Craftsman Appeal – For the added look of timeless craftsmanship, a brick driveway highlights the work of skilled artisans and helps to give your home a more unique feel that isn't as easily duplicated like subdivisions that only feature a set number of home blueprints and design elements.
Patterned Interest – Brick driveways instantly enhance the visual interest of your driveway, and you can use patterned layouts such as parquet, herringbone, and diagonal stripes to craft more engaging curb appeal. For even greater interest, create a design that uses different colored brick to create standout borders that frame the length of the driveway:
Manage Brightness – If your property receives a ton of unobstructed natural light, the organic tones of a brick driveway can help tone down the brightness of a light cement driveway.

Value Adding – Brick exteriors improve the resale value of homes and a brick driveway serves as a stunning extension of the overall brick visual that can improve your property's bottom line.
Expanded Color – A brick driveway is also a fantastic way to add more color to your property's curb appeal and you can select a brick variety that matches the home exterior exactly or use a brick that pulls out undertones featured in the home exterior.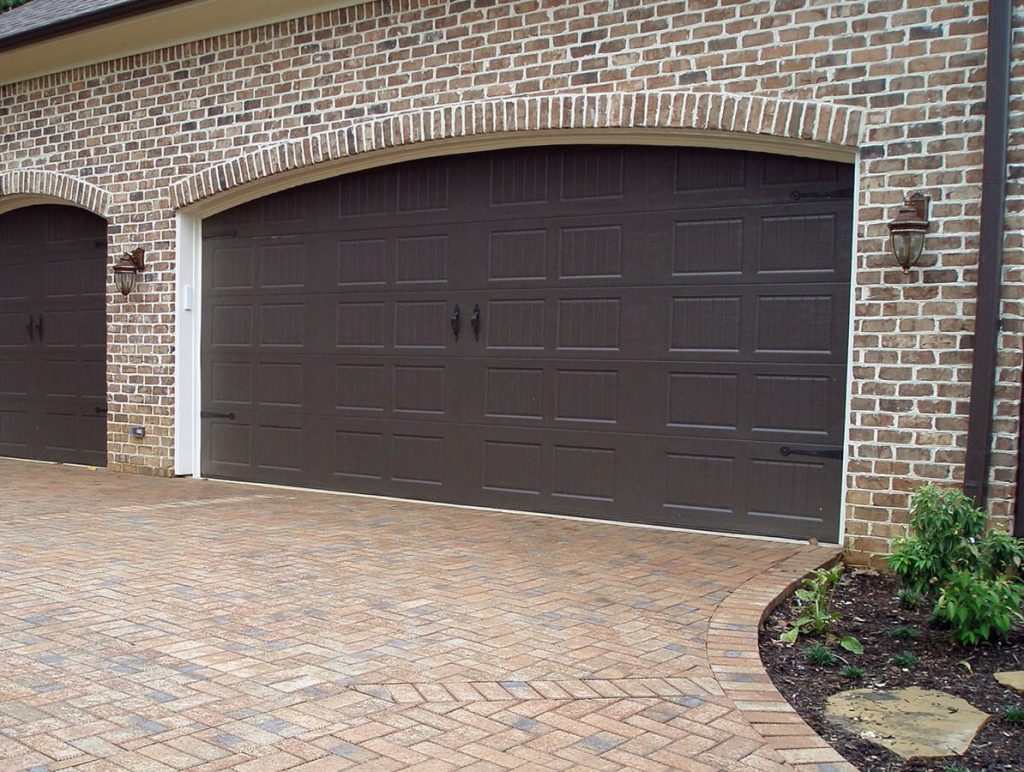 Which of our North Georgia Brick pavers would you use to pave your home's driveway? What brick installation layout is your favorite look? Make sure to visit our Cumming or Cartersville showroom to brainstorm with our brick experts and land on a vision that will elevate your undeniable curb appeal!