In addition to the wide range of gorgeous North Georgia Brick varieties that you can use to craft unforgettable home exteriors and inspired interior spaces, the equally attractive line of North Georgia Brick stone veneer provides the perfect material complement with organic beauty and natural luxury. When it comes to pairing your brick with stone veneer, the creative possibilities are many and the dazzling results are a sight to behold. Boasting a soothing, earthy neutral color palette, engaging shapes, and inviting texture, stone veneer is incredibly easy to install, maintain, and design with. If you have ever wondered 'What is stone veneer?', here's a deeper look at this valuable, durable product:
Stone Veneer Construction – Whereas natural stone takes years to be created, is controlled by nature, must be quarried, and later cut into desired shapes, stone veneer is created from a cement mixture that is poured into molds and colored to look like authentic stone. Modern innovation allows the most desired stone looks and fashion-forward tones to be achieved quickly at an incredibly lower cost and engineered for efficient installation. This means that stone beauty can be used to elevate style for more homes and meet more design budgets than natural stone can while providing long-lasting performance!
Stone Veneer Uses – As we mentioned earlier, stone veneer pairs seamlessly with brick, provides visual interest, and enhances curb appeal with an upscale feel. Did you know that stone veneer will also add more value to your property than vinyl, stucco, or clapboard? In addition to your home's exterior, stone veneer can upgrade your outdoor spaces including walkways, steps, archways, mailboxes, columns, outdoor fireplaces, pool areas, and outdoor kitchens. Indoors, stone veneer can transform your favorite rooms throughout the home when used for fireplaces, mantles, accent walls, shelves, backsplashes, kitchen islands, and showers.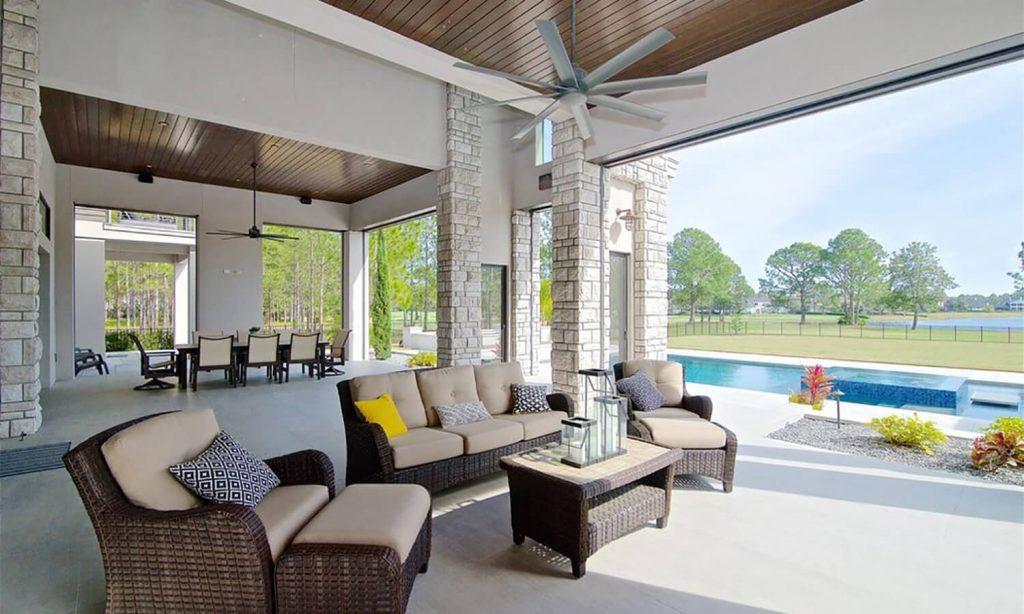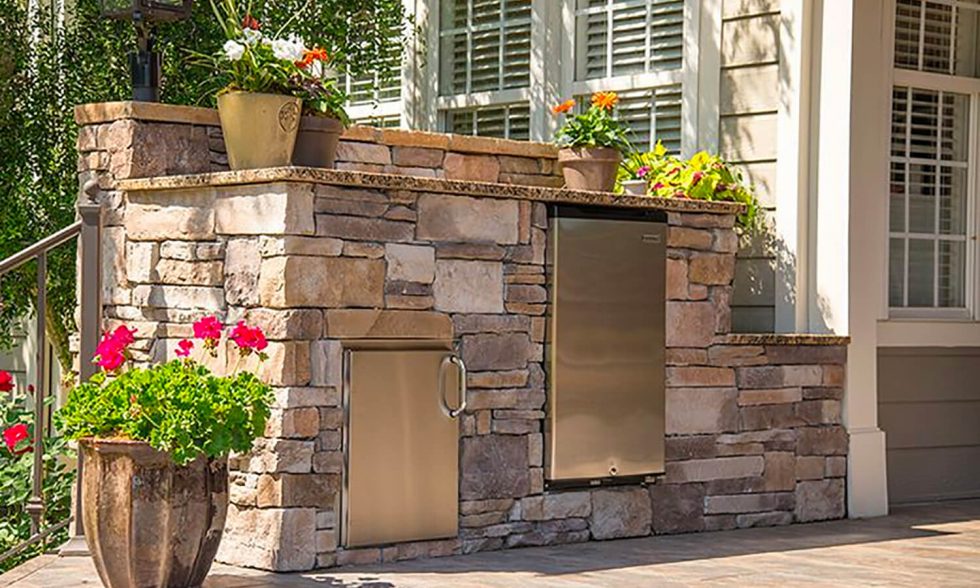 Stone Veneer Characteristics – For authentic stone appeal, stone veneer offers multiple looks to fit different home styles. The aged, irregular look of "stacked" stone (left) uses varied shapes and sizes to create an authentic appearance. Hand-shaped stone (center) offers rugged symmetry and precise lines to produce a timeless, artisanal feel. Mortared stone veneer (right) adds an extra component that highlights each stone, lends more realism, and adds a visual contrast that sets it apart from dry-stacked stone veneer: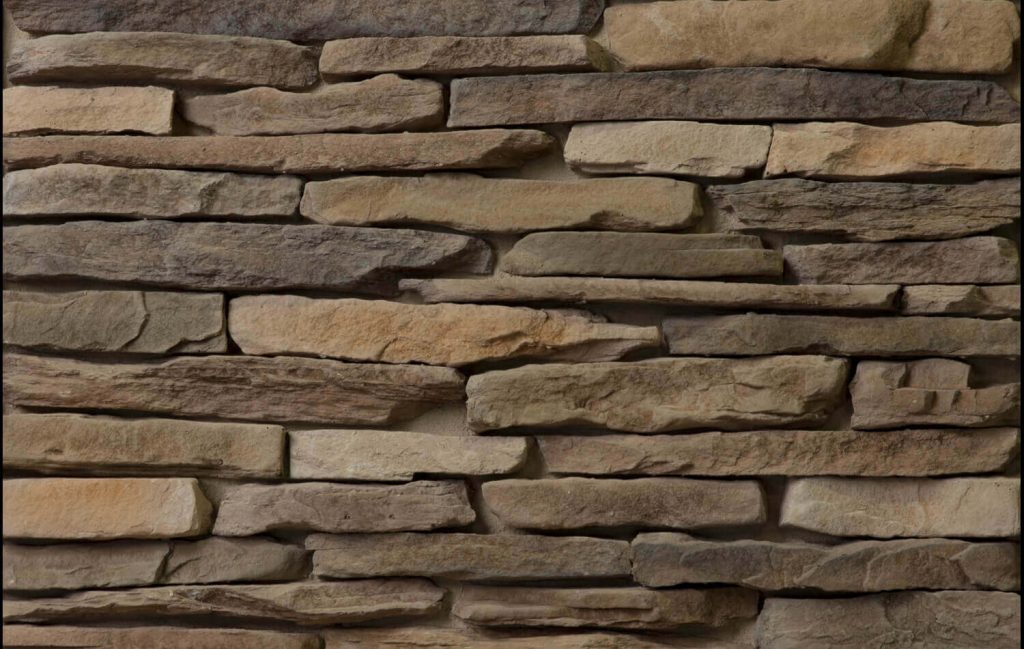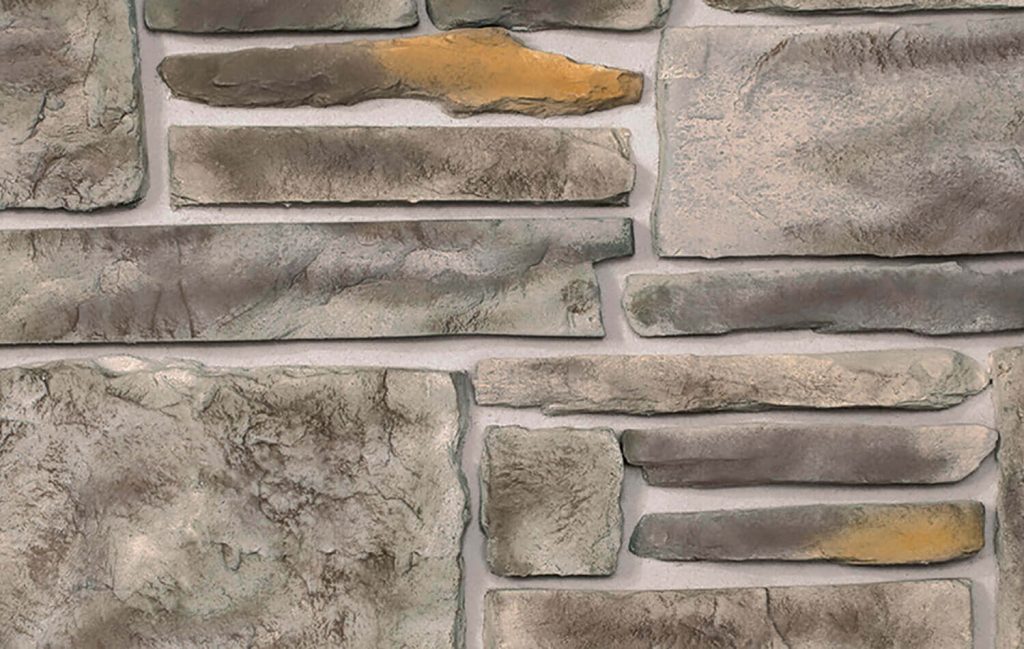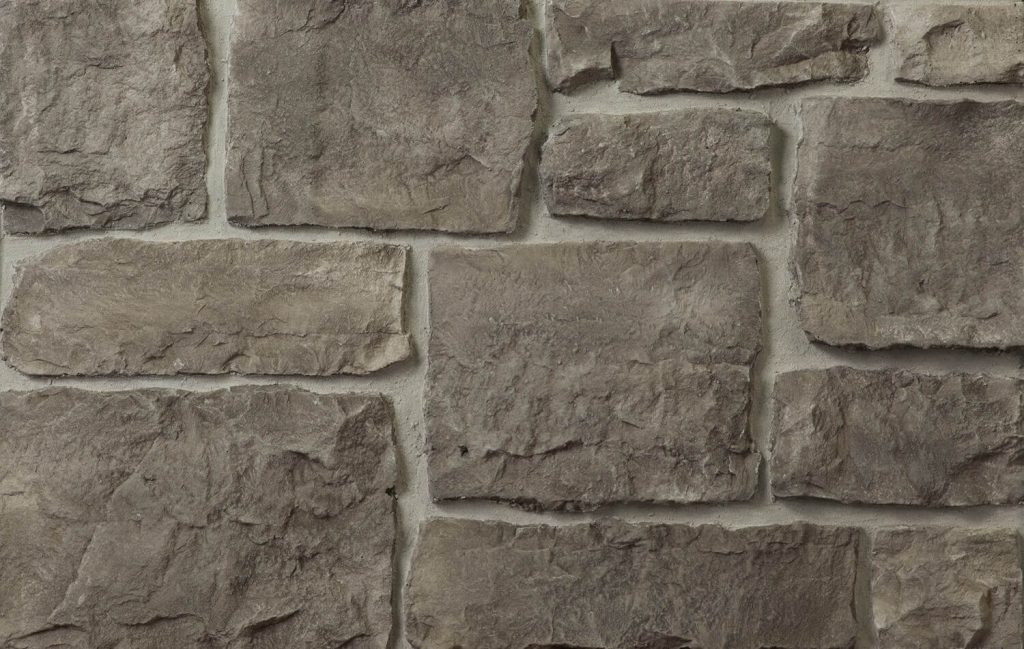 Sharper cut-stone angles and edges will work exceptionally well within modern and contemporary designs. You can use larger chopped, mosaic, or field stone to bring in rustic beauty. Larger multi-colored stone will help you add traditional warmth and coziness wherever you see fit. Choose the stone veneer characteristics that will suit your preferred décor theme to ensure cohesion within the overall finished design.
For more fabulous design inspiration pairing stone veneer with brick, make sure to check out our North Georgia Brick "Stone Veneer Looks We Love" Pinterest Board. The design experts in our Cumming and Cartersville showrooms are ready to help you execute your favorite stone design ideas to perfection!