In addition to all the traditional red varieties of brick, the wide-ranging color palette of North Georgia Brick offers earthy neutrals, browns, pastels, white-washed options, dark charcoal, and many mixed shade varieties with flecks and undertones. However, there's an additional color option that serves as a best-kept secret for many interior designers and stylists: the flexible, incomparable shade of grey.
As the champion neutral in either warm or cool use, grey is a unifying moody hue that may not be the first brick color that comes to your mind- but maybe it should be! When you begin envisioning your new build or design feature, the color grey will allow you to be creative with the brick portions or blend them seamlessly while still offering texture and visual interest. Let's take a deeper look into some of our favorite aspects of grey brick home inspiration.
Aesthetic Versatility – There's good reason that grey brick has become extremely popular in today's residential home and multifamily design! For starters, grey brick can suit almost any aesthetic from traditional to modern, and work well within nearly any color scheme imaginable. Whether you need a light, dramatic, or smoky monochromatic feel, grey brick can help you achieve the desired effect.
Although many materials in modern design are sleek and seamless, brick offers a human touch to modern design with texture, visual interest, and artisanship. Also, grey brick provides a timeless backdrop that allows you to easily change accent colors if your tastes change over the years. No matter which design aesthetic you use grey brick for, the finished look will certainly turn heads like this memorable estate crafted with Seaside Select Brick (below):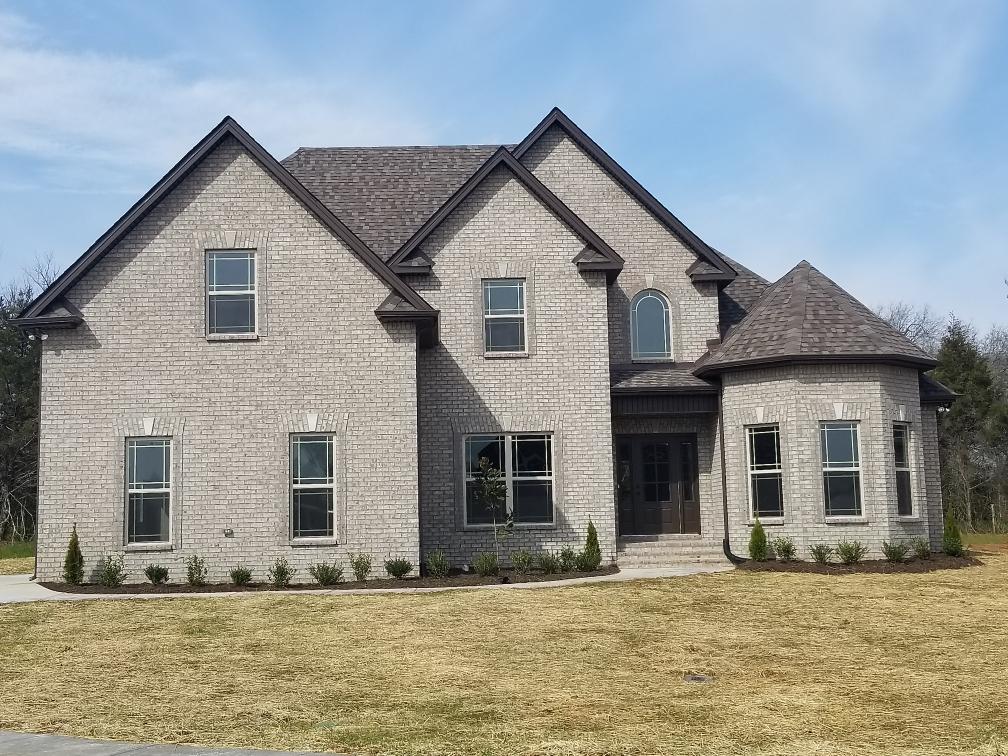 Using Natural Light – If your property receives a ton of natural sunlight, grey brick can help you keep a bright exterior without the property having washed-out curb appeal. Even a subtly darker grey shade not far removed from white will help balance the brilliant sun rays, but you can also go a little darker to lean into the moodiness of grey and add appropriate drama.
The inherent earthiness of grey brick pairs well with organic materials such as wood and other nature-inspired colors for added warmth. Create crisp contrast with white trim and columns, as well as with darker wooden shutters, and your grey brick will shine from the street perspective like in this exterior created with Onslow Brick (below):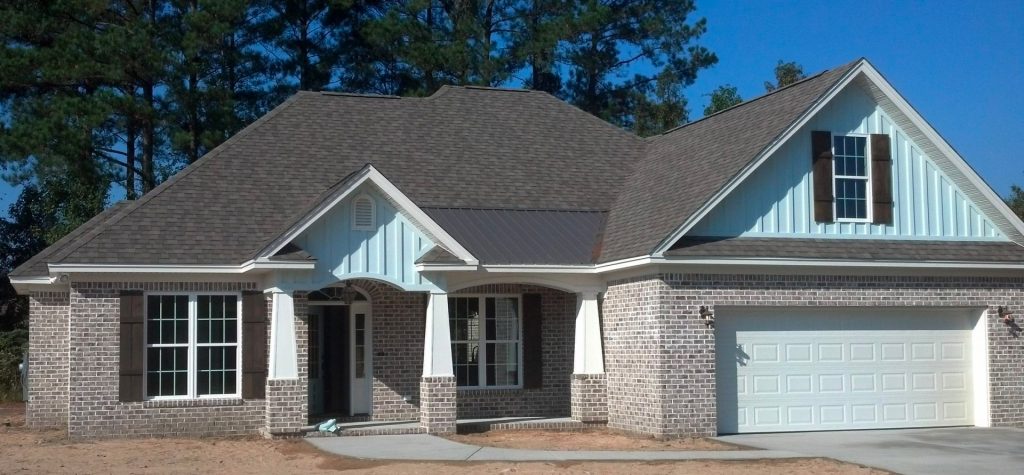 Pairing Grey Brick with Stone – Speaking of pairing well with organic materials, many gray brick varieties provide the similar appeal of stunning natural stone and stone veneer. Since many stone veneer options feature plenty of grey undertones and grey fleck colors, this sophisticated hue provides the unifying characteristic for many perfect brick and stone pairings!
With each material full of natural beauty, organic luxury, and timeless visual interest, stone and grey brick combinations create instantly charming (and expensive-looking) curb appeal. The textural mix between the materials remains balanced, while the respective masonry techniques on display work together seamlessly. This Ashland Brick home (below) demonstrates just how well grey brick and stone veneer can stand out individually yet produce a beautiful, cohesive exterior: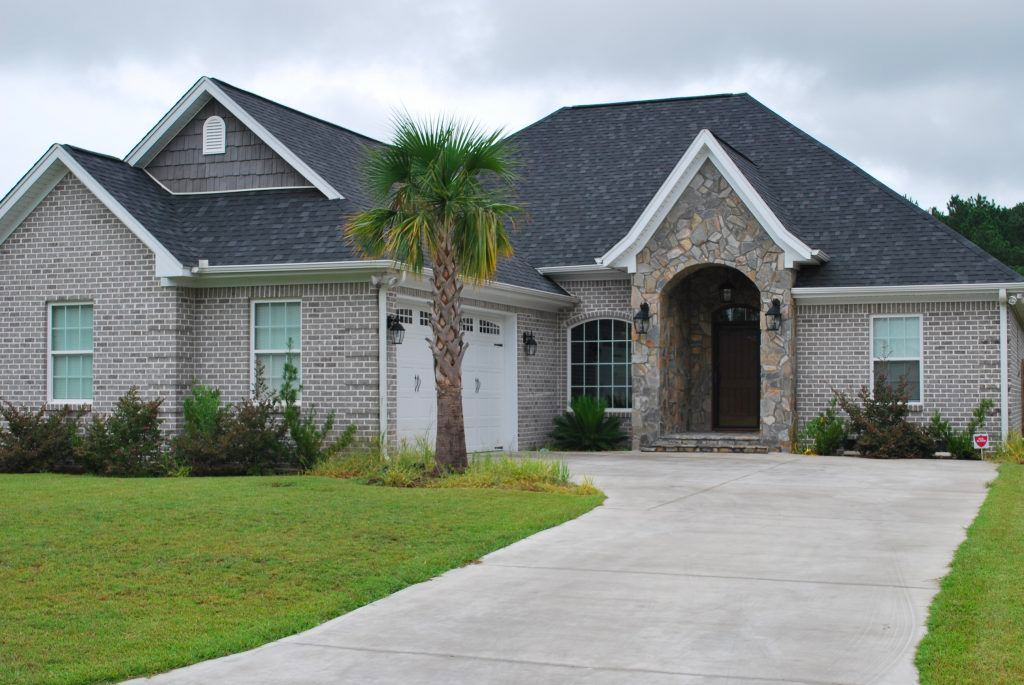 In addition to being gorgeous, low maintenance, and durable, grey brick provides a stylish shade that you can use to create as much depth as you prefer. Since our computer monitors and phone screens can't always display colors with 100% accuracy, we highly recommend that you visit our Cumming or Cartersville showrooms so that our brick experts can help you explore attractive grey brick varieties in person!