Continuing a successful partnership with one of the nation's leading builders of luxury homes, North Georgia Brick is always honored to join forces with Toll Brothers to bring signature luxury homes and townhomes to Atlanta and the many growing surrounding communities. Combining the well-known quality, customer service, and decades of building expertise that Toll Brothers brings, with the advantages of superior materials like North Georgia Brick options and expert masonry services, the resulting builds deliver luxury living experiences.
A quick drive north from Atlanta to picturesque Cumming, Georgia, will take prospective buyers to Toll Brothers at Westshore, a new home community of 127 townhomes and 29 cottage homes complete with onsite resort-style amenities and exceptional walkability. Designed for modern living within the mixed-use Westshore Development that spans 151 acres, these 2,000 sq ft open-home designs offer versatility and flexibility to residents and how they prefer to use the spacious layouts.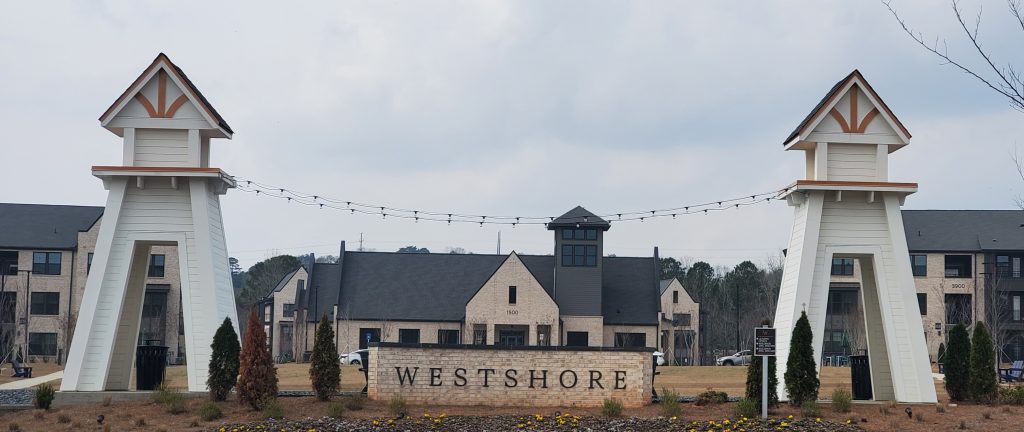 Along with amenities such as a clubhouse, pool, fitness, and more, Toll Brothers at Westshore is thoughtfully planned for walkability access to highly rated Forsyth County schools, shopping, and restaurants, and conveniently located with easy access to GA-400. Perfectly balanced for work, play, and low-maintenance living in between, these charming cottages and townhomes also feature the preferred look of brick exteriors!
Within Toll Brothers at Westshore, The Cottages Collection is a new home community offering 29 luxury single-family homes. Both the Chestatee Home Design and Sawnee Home Design utilize the popularity of white and white-washed brick to craft modern farmhouse-style exteriors. The Magnolia Bay and Old Bailey brick varieties used bring undeniable luxury, elegance, and coziness, in a familiar antiqued texture that elevates curb appeal. Paired perfectly with contrasting dark materials and dark wood beams, these cottages use natural light to brighten the overall exteriors to perfection: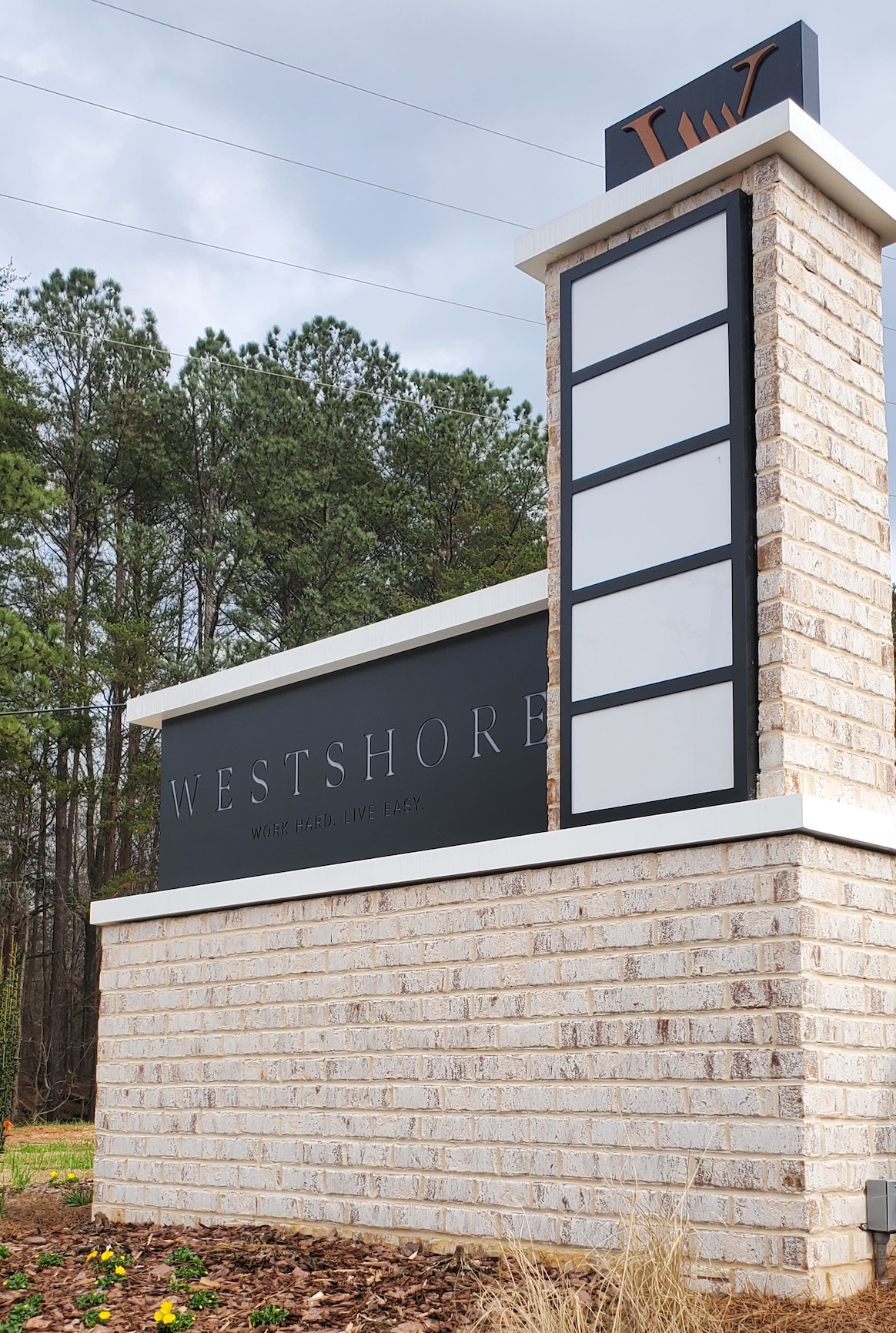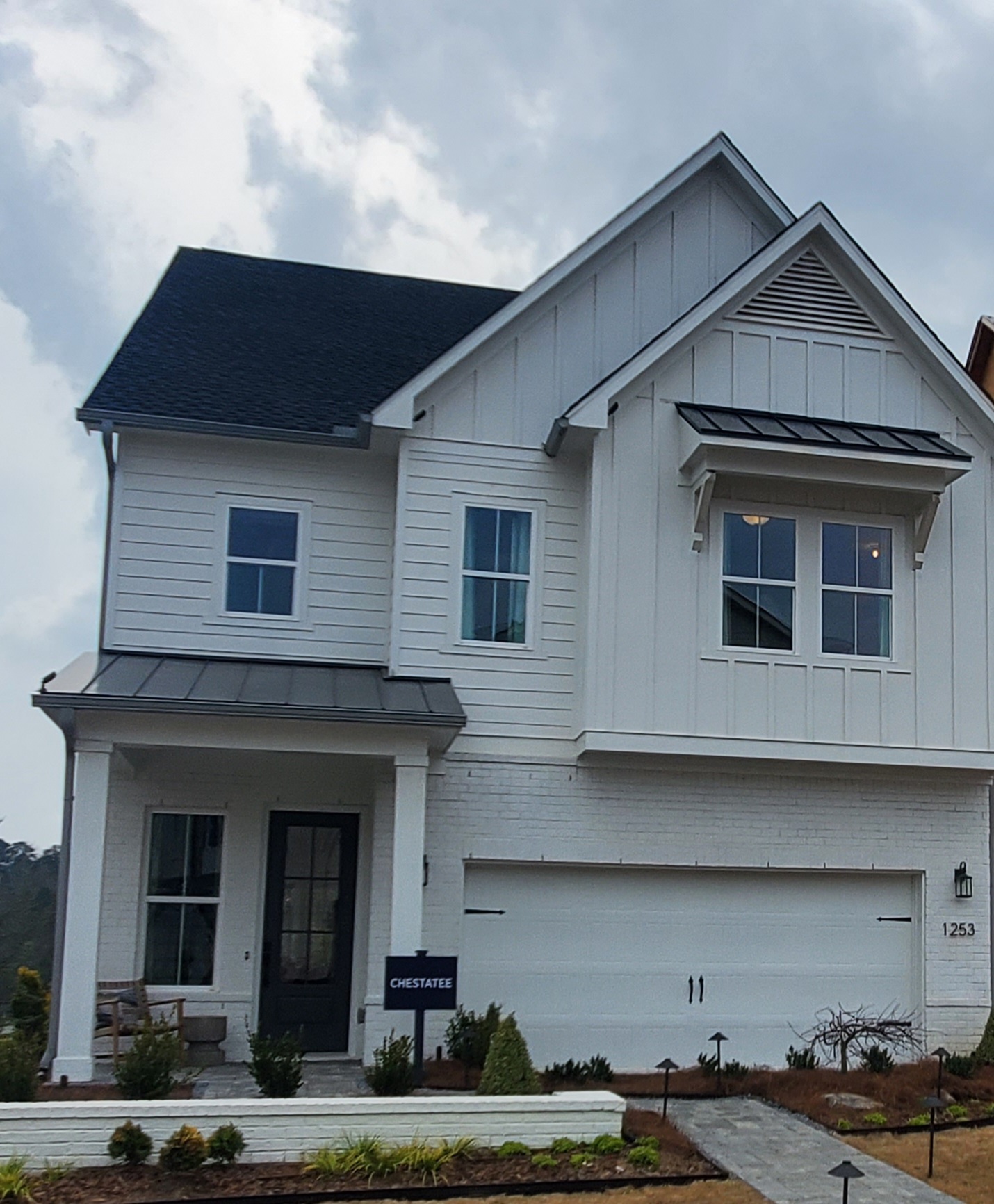 For those buyers in the market for a townhome, The Towns at Toll Brothers at Westshore offers a total of 127 2- and 3-story luxury townhomes in seven different options. Both the Bagwell and Oakridge home designs, including all the variations with different loft offerings, feature North Georgia Brick within the exteriors to add familiar character and classic appeal.
In addition to the presence within the Westshore Development, Toll Brothers utilize many different gorgeous brick options across their ever-expanding community map! Here's a quick look at their impressive list of metro Atlanta projects and sampling of the fabulous brick color selections that provide beauty and performance throughout:  
Beckham Place at Morningside – General Shale/ Ocean Isle
Easley (Woodstock) – General Shale/ Old Bailey, Magnolia Bay
Grand Reserve (Fulton) – Triangle/ North Hampton, Fort Mill; General Shale/ Winterhaven, Logan Canyon, Magnolia Bay, Old Bailey
Henley (Atlanta) – General Shale/ Winterhaven, Magnolia Ridge, New Castle
Holbrook Reserve – General Shale/ Old Bailey, Winterhaven
Milton Overlook – Pine Hall/ Harbor Shoals; General Shale/ Magnolia Bay, Winterhaven, Old Bailey; Henry/ Chimney Rock; Triangle/ Oakton
Montebello – General Shale/ Magnolia Bay, Winterhaven, Old Bailey; Triangle/ Harper Creek, Oakton; Henry/ Montesano; Pine Hall/ Marshton, Southern Pearl
Shirley Estates – General Shale/ Castle Rock Tudor, Winterhaven, Old Bailey
North Georgia Brick offers valuable building partners like Toll Brothers a full array of high-quality brick, thin brick, stone veneer, and pavers, as well as full-service turnkey solutions. To learn more about how North Georgia Brick can assist a build from start to finish, contact our Turnkey Service Department and visit our Cumming or Cartersville showrooms to see our attractive products in person!