Even with classic building materials like timeless brick, exciting new trends emerge every year that builders use for residential homes and commercial properties alike. Whether it's hip color choices growing in popularity, creative brick elements, or finding new ways to add texture within brick walls, these ideas are perfect for showcasing all the attractive varieties of brick that homebuyers and clients prefer!
Recently, the Brick Industry Association (BIA) identified and shared some of the emerging 2023 trends for residential and commercial exteriors and interiors. Today, we are taking a deeper look at a few of these innovative ways that brick continues to impress with standout design:
Whites & Grays – There's no denying the popularity of our top-selling Winterhaven and Logan Canyon (below) brick options, offering gorgeous monochromatic white and whitewashed distressed visuals. These bright, clean tones offer a fresh, upscale vibe that shows no signs of slowing down! This lighter-colored trend now extends a few shades darker to the versatility of gray brick that can suit almost any aesthetic and work within any color scheme imaginable. As we listed in our recent Gray Brick Home Inspiration blog post, styles like Seaside Select Brick can be warm, cool, moody, or unifying depending on the look. White and gray brick will continue to redefine what classic design can look like: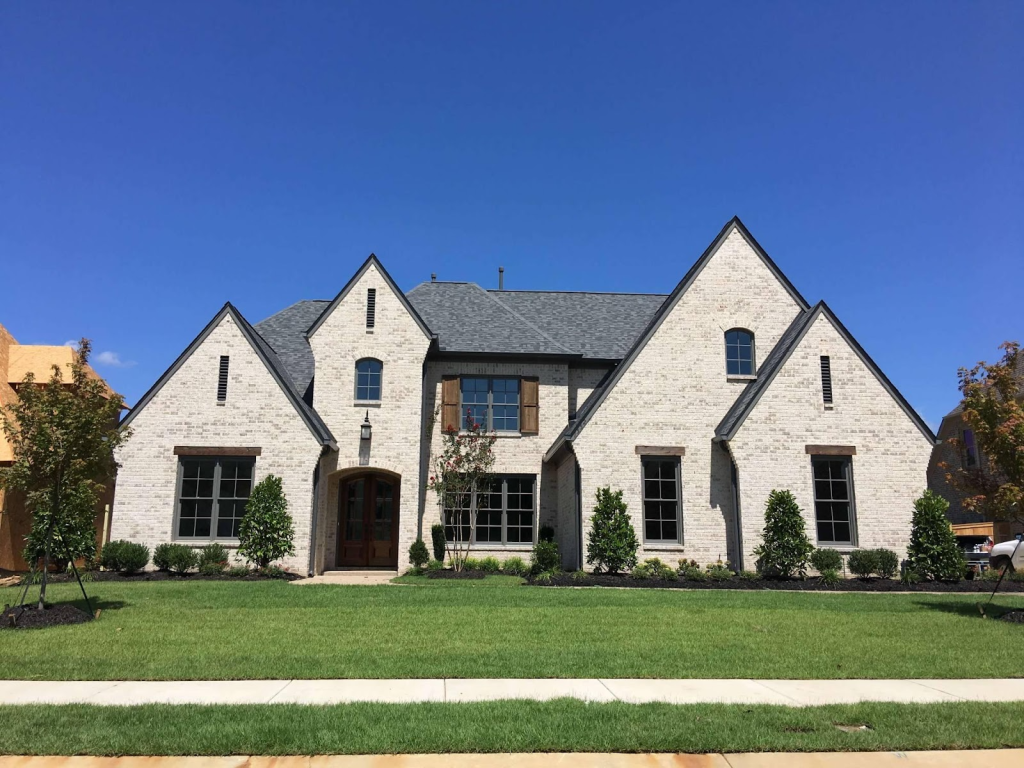 Modern Design with Tumbled Brick – The movement towards classic inspiration has been growing for some time, but now we are seeing a 'best of both worlds approach' incorporating brick with vintage appeal into modern architecture! Brick options such as Magnolia Ridge (below) and Scottsdale offer reclaimed visuals with antique beauty that can instantly give new builds historic appeal. The charming resulting structures receive a warm familiarity without feeling dated or old-fashioned: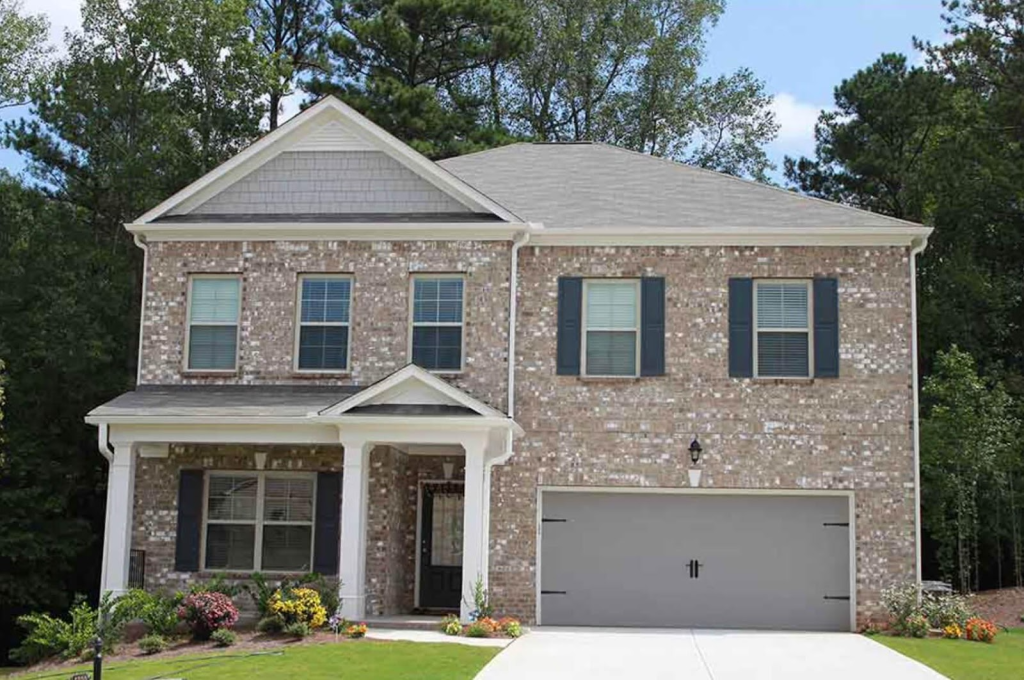 Masonry Design Within Brick Walls – When it comes to customizing a brick façade, rotating or partially extruding brick will add the architectural details that truly make buildings stand out. Relying on the talent of skilled craftsmen, we will continue to see more masonry design within brick walls to add value, interest, personality, and luxurious appeal. The possibilities are endless, and all of these touches will create depth and dimension by utilizing natural light effectively: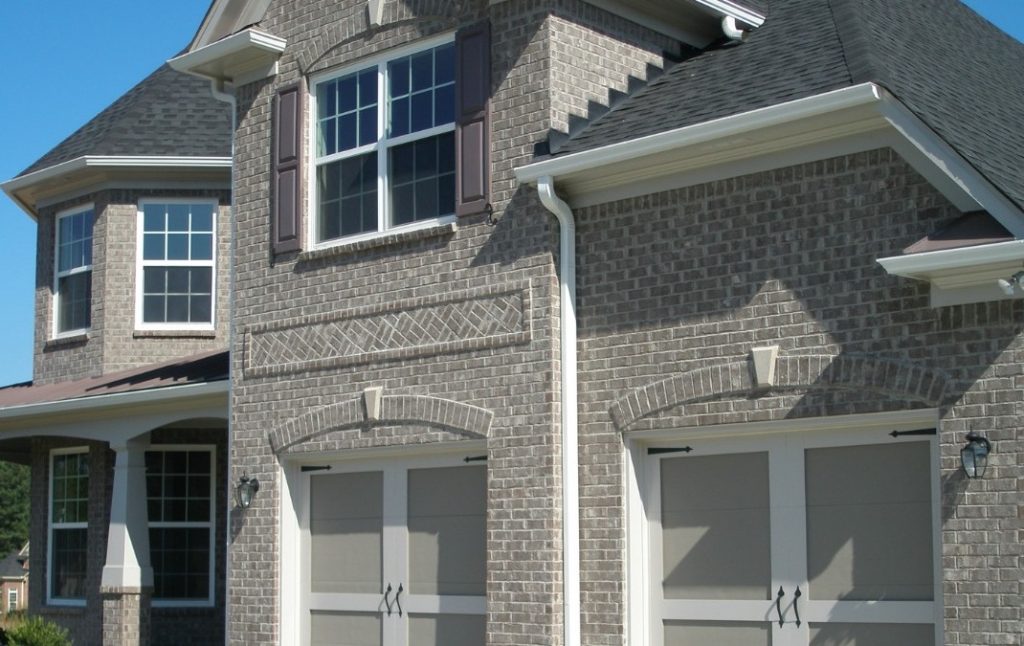 Thin Brick Floors – When it comes to transforming entranceways, transitional spaces, and other areas of the home, thin brick is perfect for adding dimension, visual interest, and complimenting materials like wood and stone to perfection. In our How to Use Thin Brick for Flooring Installation blog post, we outline the many advantages that these stunning installations provide. By using natural light to enhance perspective and creative installation patterns for visual interest, thin brick floors will offer homeowners greater design capability for unforgettable interiors: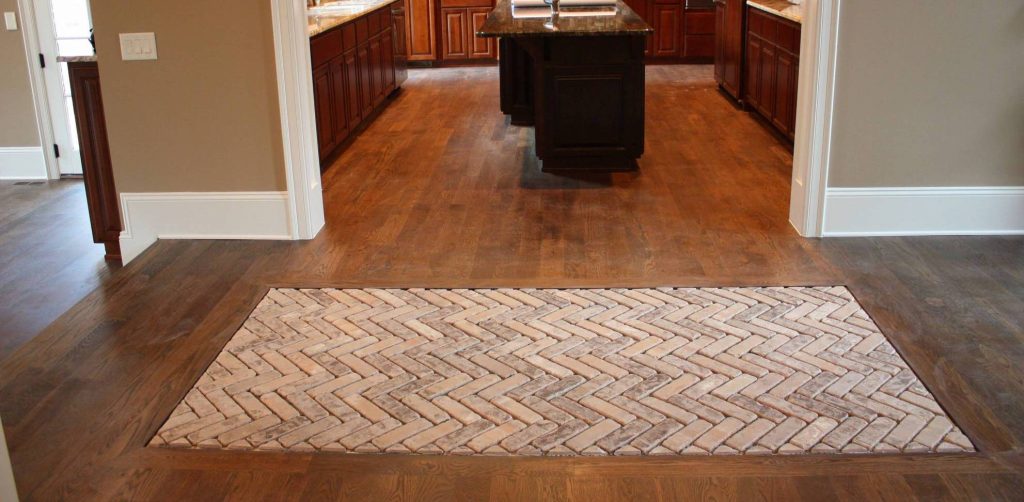 For even more great ways to use these attractive trends, and others like blending patterns and integrating visual texture, learn more at www.GOBRICK.com! Bring your favorite ideas to the experts in our Cumming and Cartersville showrooms and explore your creative vision with brick.