If you have recently completed a new build, addition, or larger-scale home project using gorgeous brick, you may have run into a wonderful problem to have: Chances are, you wisely calculated purchasing a little extra brick so you wouldn't run out before your project is finished, and now you have a smaller but usable amount of leftover brick on your hands. Well, now it's time to get creative and continue elevating your property's curb appeal with a DIY brick project!
Each brick addition, no matter how large or small, will create enjoyment for your family spending time at home, raise the value of your property, as well as help create an undeniable impression for prospective buyers if you list the property on the market. For your leftover brick, we've compiled a quick list of savvy project ideas that you can use to uplift the home and put the excess to good use:
Brick Pathway – It's not only easy to design an inviting brick pathway on your property, but these paths can feel like an extension of your home and create an even larger appeal for the whole property! The organic tones and texture of brick are a perfect match for yards and foliage no matter what color your leftovers are:

Brick Edges & Borders – Although you may not have enough leftover bricks to complete an entire new path, you might have the perfect opportunity to craft a contrasting edge or border to an existing brick pathway or driveway! Since the goal of curb appeal is to enhance visual interest, this added touch will make your current designs look more intricate and highlight the craftsmanship that quality brickwork brings to mind:

Brick Planter Garden – Whether you have a garden space in the yard or not, a brick planter will allow you to insert attractive flowers into your landscape for added pops of color and life. You can potentially build a planter on an existing brick wall or create a stand-alone brick planter wherever you choose. Charming brick tones and vibrant floral shades will bring another level of inviting warmth to your yard: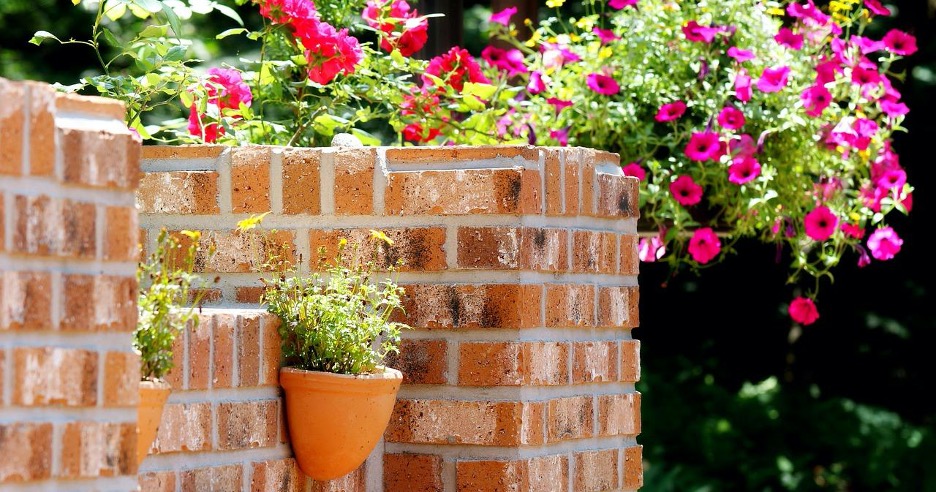 Brick Seating Area & Brick Firepit Area – You may have enough leftover brick to create a raised seating area that's perfect for getting together when the weather is pristine outside. You can add chairs, a table, or Adirondacks for a dining area, or a place to enjoy morning coffee or a glass of wine. It's also amazingly easy to purchase a ready-to-use firepit and make it a relaxing area to enjoy a night under the stars!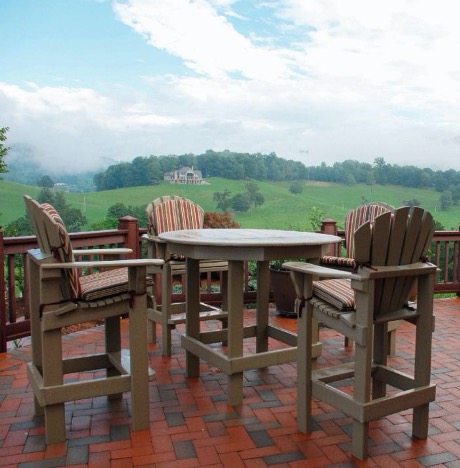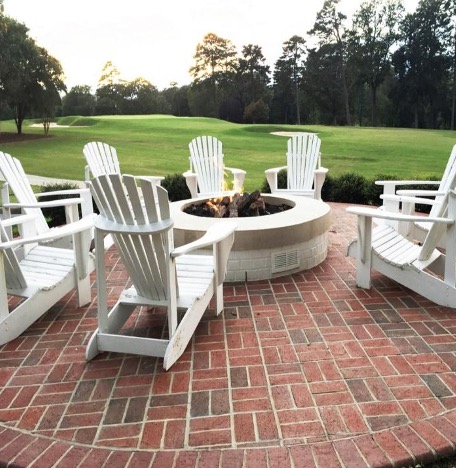 These are just a few of the awesome DIY projects that you can complete with leftover brick! Make sure to explore the full line of North Georgia Brick if you need a little bit extra to match your type and finish the job. Stop by our Cumming or Cartersville showrooms and our brick experts are happy to answer any questions you may have before you start!