There's no way around it this summer season: It's HOT. The temperatures keep climbing and the warm record-setting days have certainly made staying cool a top priority! Homeowners everywhere are looking for ways to beat the heat and that includes effective AC systems, fun pool days, and plenty of cold drinks and ice cream treats. 
Luckily, brick homes also provide valuable advantages when it comes to living comfortably throughout the hottest months. Let's take a closer look at some of the impressive ways that building with attractive North Georgia Brick options can help you stay chill all summer long: 
Density

– Simply put, denser exterior building materials will help reduce a home's overall temperature more than lighter materials like wood or vinyl since the greater density will soak up more heat and hold it for longer. This not only slows the interior warming process in the summer, but it will also help slow the cooling process during the winter!

Thermal Mass

– To put it in scientific terms, brick boasts superior thermal mass properties. Thermal mass refers to a material's capacity to retain heat energy when there is a temperature differential. Lag time is the amount of time it takes for heat to pass through a wall. Materials such as a brick with a high thermal mass, have a longer lag time. 

Energy Efficiency

– Materials with a shorter lag time will leak heat energy at a higher rate, which will require more artificial energy to counter and produce higher energy bills. A normal brick cavity wall featuring two layers of brick with a gap in the middle will boast a lag time of approximately 7-8 hours before heat dissipates completely. The lag time is significantly reduced for non-brick walls. Thus, bricks are great insulators and will help retain your indoor temperature better.
In fact, brick buildings retain temperatures for longer than buildings built with wood, steel, glass, or other materials. This means that if you run the heat or air conditioning indoors, your brick home will stay at the preferred temperature longer than if your home was built with other materials. This superior energy efficiency means that a properly insulated brick home will save about 20% on energy bills annually, according to the US Dept. of Energy.
If you are completing a new build in a hot climate and aim to achieve a cooler finished home, keep in mind that using lighter-colored brick will help reflect more light away from the home than darker-colored brick, which ultimately reflects more heat away from the home. According to the US Dept. of Energy, darker exterior materials in general will absorb up to 70%-90% of the sun's radiant energy and eventually transfer it into the home via conduction.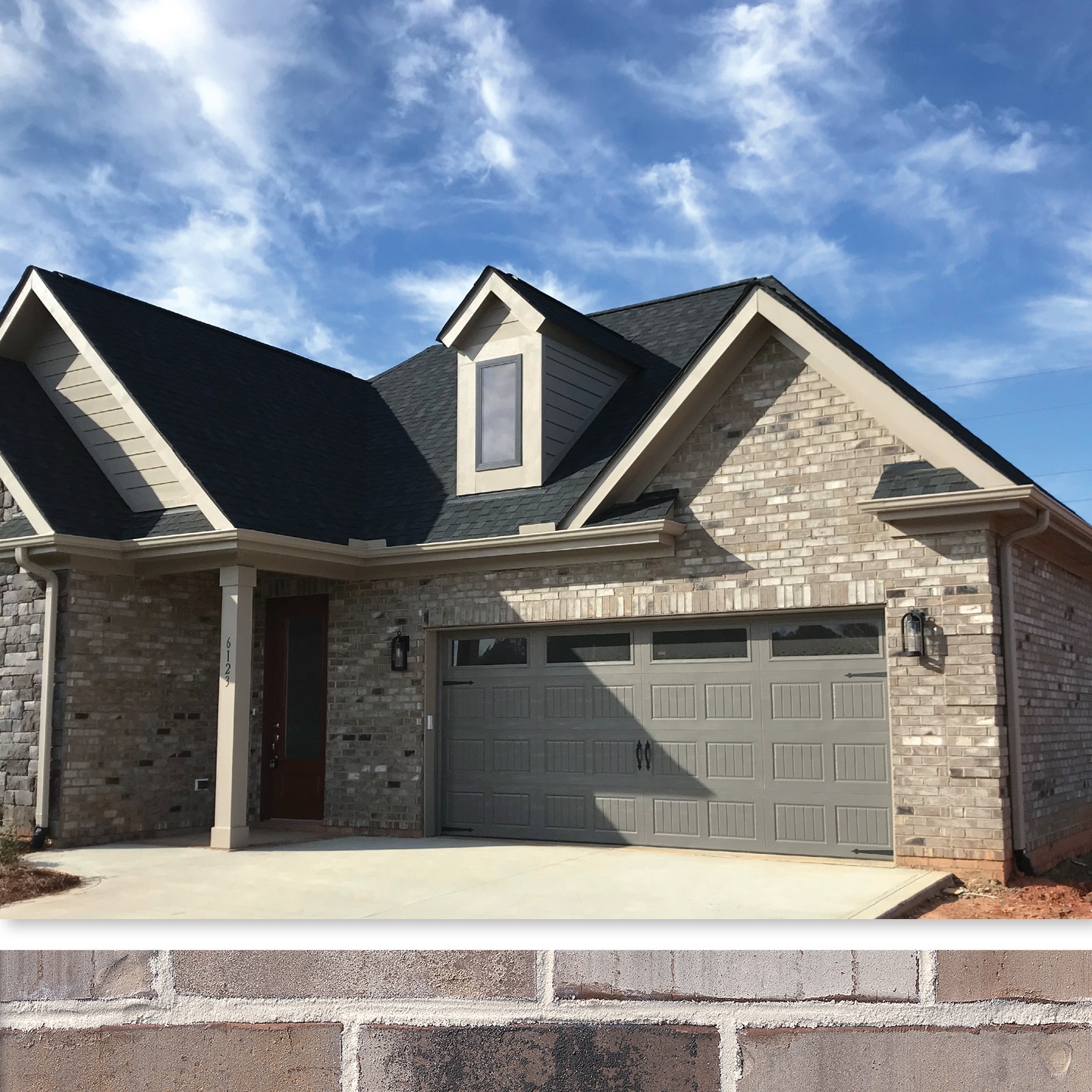 It is also helpful to know that painting a brick exterior does not help with the insulation of your home. When the paint is applied to brick, it will saturate the masonry pores and prevent moisture from being released. In addition to the exterior materials used and exterior material color, you can assess these other factors that all impact the interior temperature of your home:
The amount and quality of insulation inside the home. 

The efficiency of a home's heating and cooling systems. 

The quality, size, and number of windows in the home. 

The color of a home's shingles. 

The amount of overall sunlight or shade a home receives.

Materials used throughout the interior of a home.
In addition to providing gorgeous curb appeal and tremendous durability, brick will indeed help keep homes cooler in the summer! When you're ready to build with brick, visit our Cumming and Cartersville showrooms and our experts will help you select your favorite energy-efficient options.