Whether it's for your family's enjoyment of the home or if you're looking to list a property on the market, elevated curb appeal helps create an undeniable impression that raises the value for prospective buyers. Not only does brick have inherent organic beauty and long-lasting durability, but brick homes also sell for more on average nationally! If you are one of many homeowners taking on home exterior projects this spring, you'll find that brick comes in a wide-range of tones and textures that offer ample design inspiration to complete your vision. Here are 4 great ideas for improving curb appeal with brick:
Brick Mailbox – What's the closest exterior design element to the actual curb? The mailbox! That's right, a brick mailbox creates a strong presence of classic sophistication and familiar warmth while elevating one of the home's daily functions. You can even tackle this DIY Network project over the course of a weekend for an efficient upgrade. If your property features a specific brick type within the house exterior, you can match the same brick within your mailbox for a unified layout: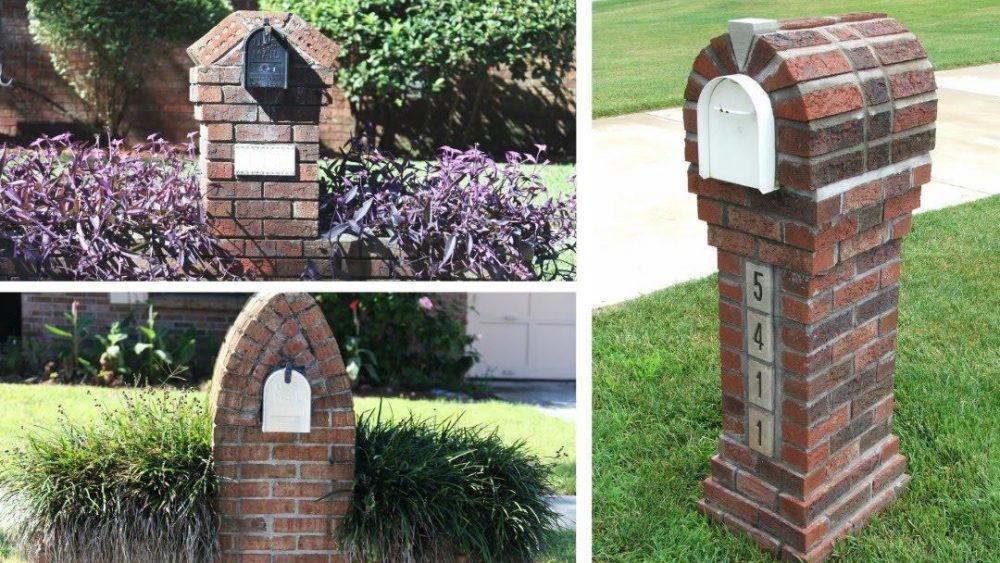 Brick Pathway – Once visitors reach your attractive property, you can create gorgeous, inviting brick pathways to guide them to your front door. The soothing darker undertones and texture of this Brookstone Full Range paver pathway (below) works perfectly for a garden space with lush foliage. You can also explore the full array of pavers for even more dramatic impressions such as an Alabaster or Old Mocha pathway. Add your favorite flowers and shrubs to frame the yard and you will unlock new levels of attractive curb appeal!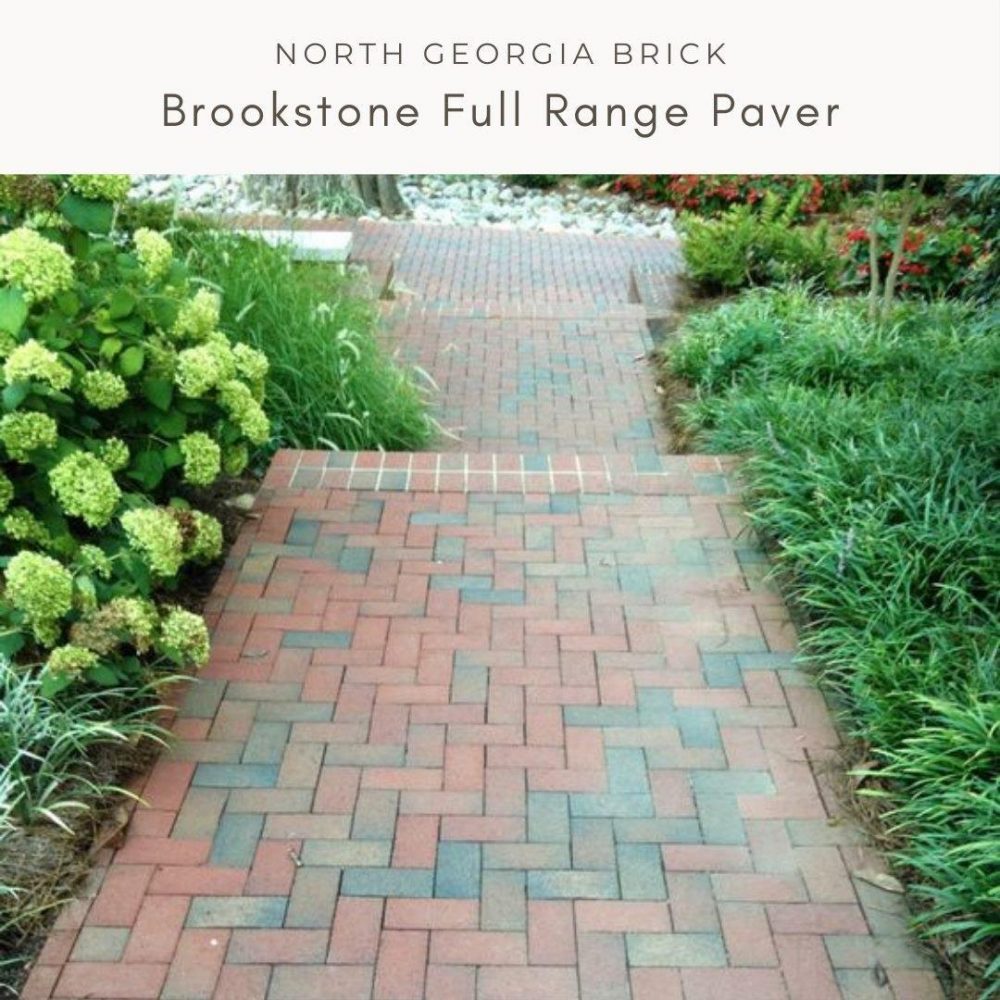 Brick Walls – To frame your property with a masterful artistic statement, consider constructing brick walls to provide eye-catching depth and dimension to your front yard while elevating the property's overall appearance.
In addition to showcasing exceptional craftsmanship and time-honored technique, a striking design like this curved Olde Georgian Tudor brick wall (below) can be the perfect opportunity to add a stone veneer pairing for dazzling architectural contrast. In this case, the mixed-size stone columns pull out the lighter brick flecks and brick mortar for a flawless organic complement.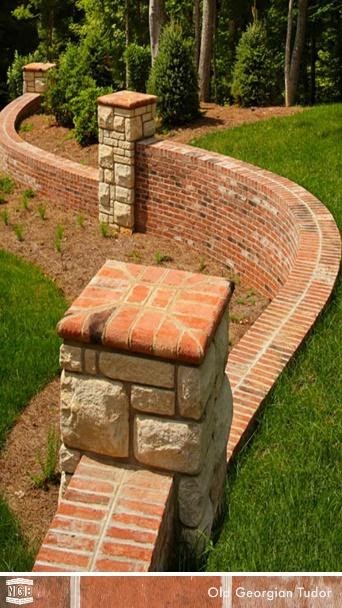 We've covered our love for the exceptional pairing of stone and brick before, and stately brick walls may be the perfect opportunity to add this winning combination to your elevated curb appeal!

Brick Enclave – For a truly captivating feature in the front of your property, a brick enclave will create an air of intrigue from the street perspective. Once viewers see an entryway like this Marshton brick enclave (below) complete with a multi-level brick stairway, it simply begs for further investigation of the entire estate! The goal of curb appeal is to create engaging, visual interest, and the washed-out tones here add a storied history that must be explored. This design highlights expert craftsmanship and classic appeal for a dynamic entrance.
Make sure to check out our North Georgia Brick "Boost Curb Appeal" Pinterest board for all the inspired creativity you need to achieve your ultimate finished look. Our brick experts are waiting at our Cumming and Cartersville showrooms to answer any questions and help you start your fantastic upgrades!