With the distinction of being named one of Atlanta's Top 10 Builders, Taylor Morrison has also been one of North Georgia Brick's top-tier business partners since 2008. Building homes for more than 100 years, Taylor Morrison's dedication to creating and executing well-loved design concepts has earned them an exceptional reputation as America's Most Trusted™® Home Builder.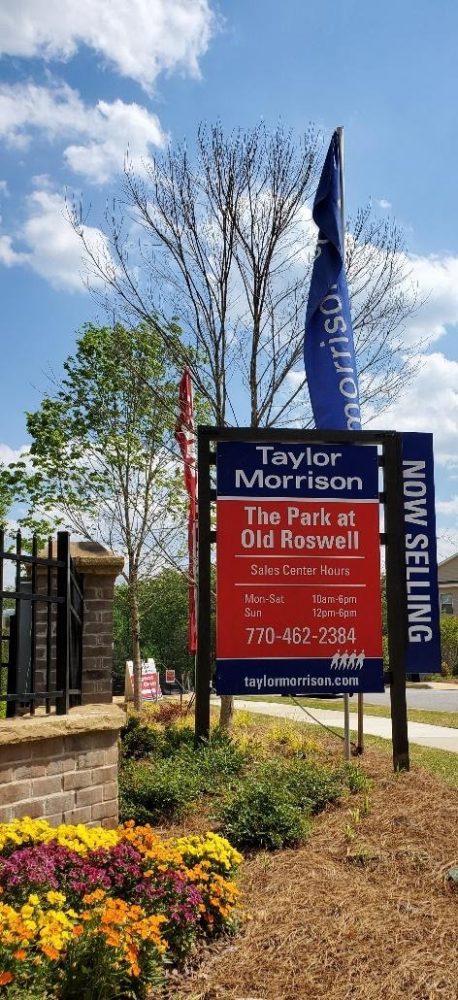 With a building and home industry legacy as storied as this, North Georgia Brick was honored to host the Taylor Morrison Construction Management Team a couple of years back to review new plans by Main Street Designs of Georgia for stunning townhomes in Roswell, GA.
This innovative round table discussion would lead to the impressive development now known as The Park at Old Roswell, comprised of 50 striking lots featuring many beautiful combinations of brick, stone, and stone veneer. After the initial meeting created efficiencies in takeoffs between estimators from both Taylor Morrison and North Georgia Brick team members, the exciting neighborhood build began in January 2020!
As one of Taylor Morrison's vendors of choice, North Georgia Brick is proud to have served as masonry distributor and handled installation of masonry needs for the entire build. Full service masonry was a much-needed builder request often discussed in the industry, to which North Georgia Brick was able to provide through its new Turnkey Services division! Located conveniently near Alpharetta, Buckhead, and downtown Atlanta, The Park at Old Roswell townhome development includes a play field, dog park, close outdoor experiences, as well as many nearby dining and shopping opportunities. Here are a few shots of the striking masonry featured throughout the neighborhood and the beautiful products used: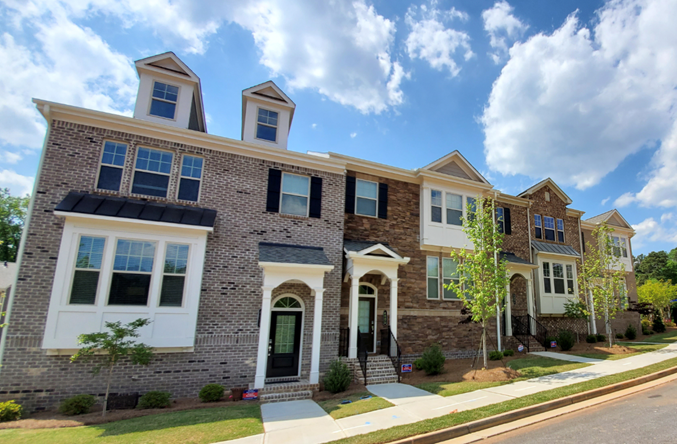 Brick & Stone Products Used (L-R):
Asher Grey; Handcrafted stone in color Pinehurst; Scottsdale;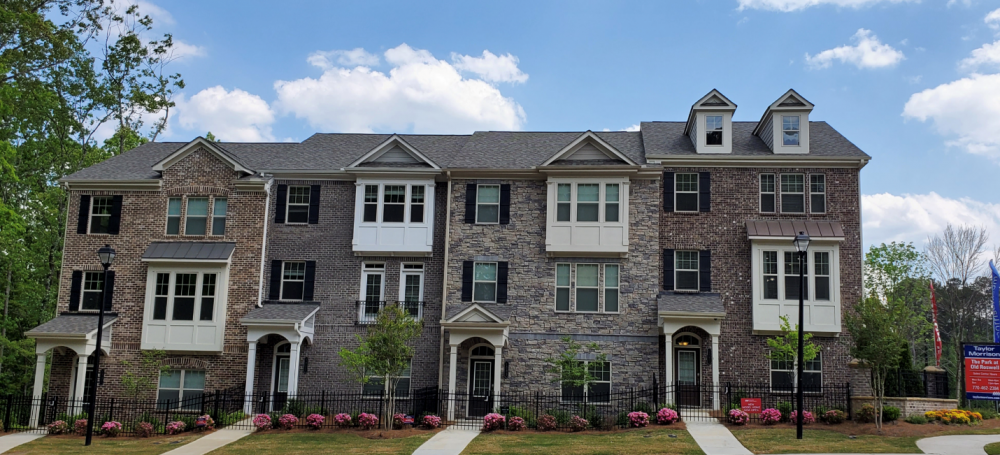 Brick & Stone Products Used (L-R):
Coppermill; Everest; 19th Century stone in color Harbor Bluff; Scottsdale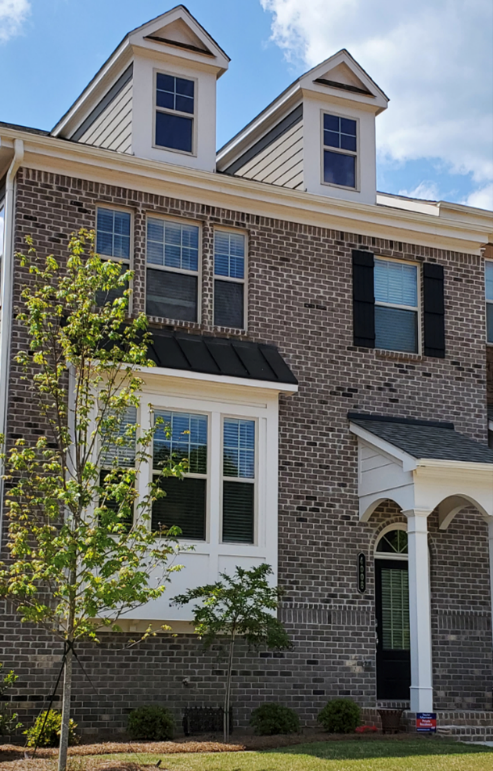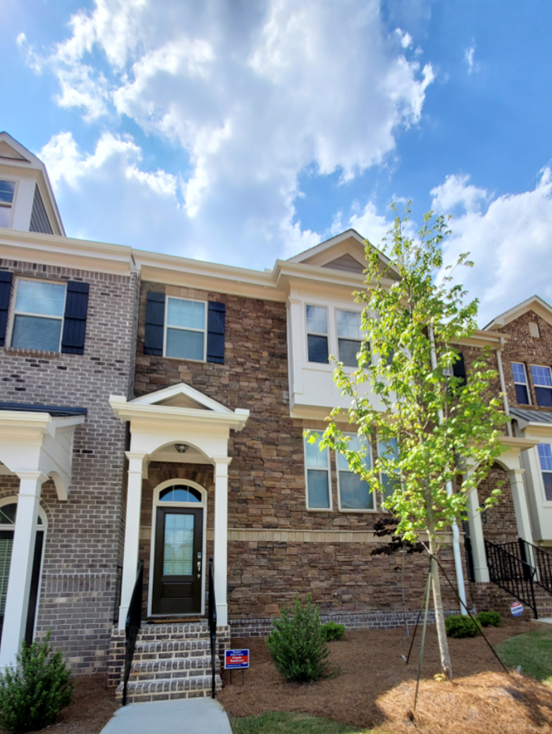 Brick Used: Asher Grey Stone: Handcrafted stone in color Pinehurst
Steps: Everest

The perfect pairings of brick and stone throughout the development both contrast appropriately and unify the various accent colors and undertones. Each respective shade is given space to shine while the natural, organic materials themselves stay harmoniously connected. The result is timeless luxury full of visual interest, creating modern sensibility and elevated curb appeal. Simply put, The Park at Old Roswell is gorgeous.
North Georgia Brick is honored to help bring The Park at Old Roswell to life and provide unforgettable homes for this special community. Select units are still available, but these highly desirable townhomes are selling fast in a competitive market: Make sure to schedule a tour of the subdivision as soon as possible, and visit the Taylor Morrison website for more information on availability!
Masonry is one of many valuable, full-service turnkey solutions that North Georgia Brick offers, as well as an extensive offering of high-quality brick, thin brick, and pavers. For more information on how North Georgia Brick can help execute an incredibly smooth build from start to finish, contact our Turnkey Service Department and visit our Cumming or Cartersville showrooms to see our attractive product options in person