With the summer months and extended sunny weather upon us, now is the perfect time to imagine what an ideal outdoor living space would look like on your property! Whether you want to enhance the area around your pool, create an outdoor bar or kitchen, or enjoy a fire under the night sky, our wide selection of attractive brick options are the perfect long-standing materials to design your new favorite space with. If you are looking for inspiration for your design, we love these great ideas utilizing brick in outdoor living spaces:
Fireplace/Firepit – Who wouldn't want to spend an evening by this lakeside outdoor fireplace and let the hours roll by as the sun sets? We can't get over this exceptional use of our Brookstone Full Range series (below) to create a courtyard, pathways, sitting area, structural walls, and of course, a striking fireplace. The subtle use of patterned layout to create outline borders enhances and frames the entire outdoor living space to perfection. Can someone please pass the Riesling?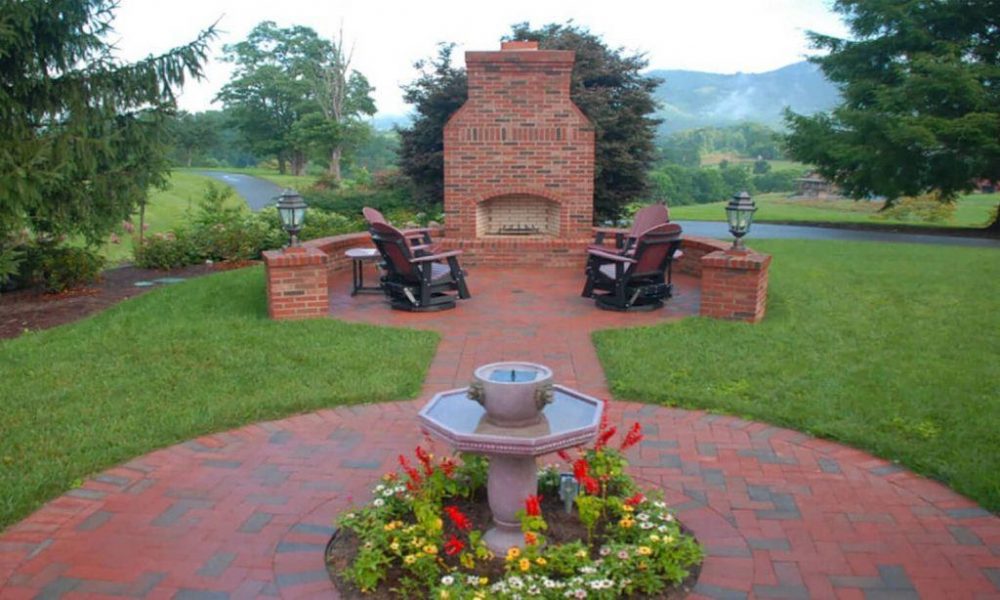 Stone & Brick Perfection – When we think about timeless pairings in indoor or outdoor spaces, nothing makes our hearts flutter quite like the stunning combination of brick and stone. This eye-catching exterior (below) layers earthy creams and light browns with the contrast of neat, deep red Millstone brick accent borders, as well as random stone stacking and sizes in coordinating tones. With ample visual interest and warm vibes, this outdoor bar is meant to be enjoyed every single day the weather cooperates!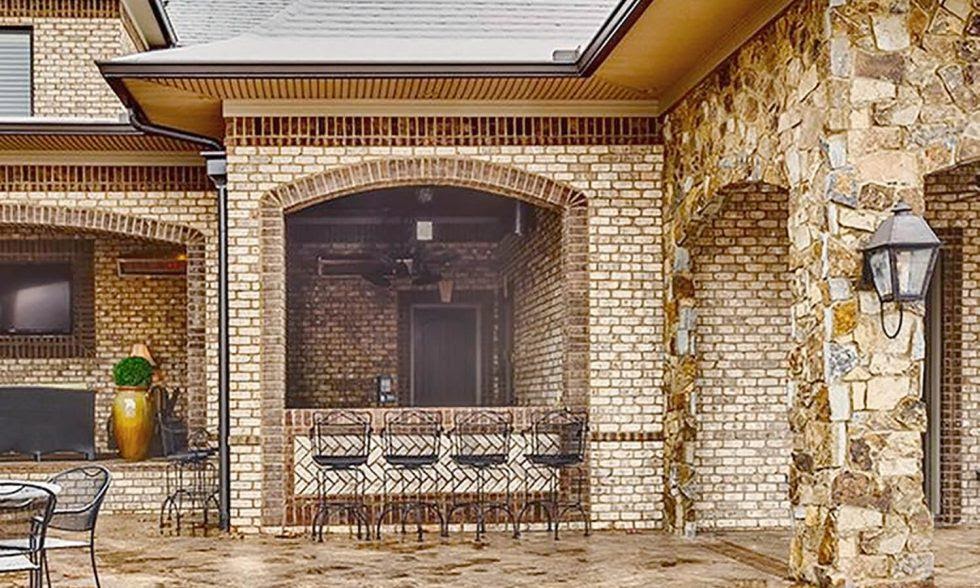 Archways – As one of the most classic structural elements used for hundreds of years, brick masonry arches still provide unforgettable design focal points within today's outdoor living spaces. Note the textural and color contrast that the Silas Lucas brick archways (below) bring to this gorgeous outdoor kitchen. Also, the random pops of bright and dark brick in this series provide the perfect undertones to match with other elements in the entire space. Whatever is being served at this cookout, we'll take two plates, please!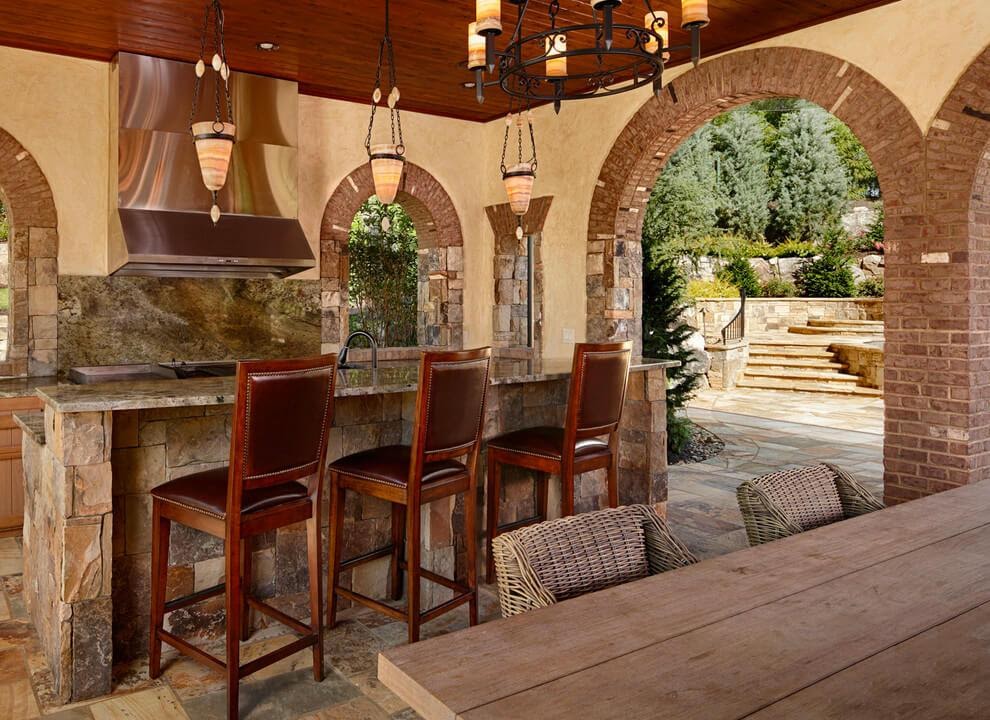 Foundation – If you are considering building your own outdoor living space this summer, you can complete this project more efficiently and easier than you probably think! This charming patio starts with a structurally sound base built with Pathway Full Range brick (below) that's as attractive as it is durable. By adding ready-to-use columns and a simple pergola, now you have a chic outdoor lounge to grill, sip coffee, and simply enjoy the outdoors in.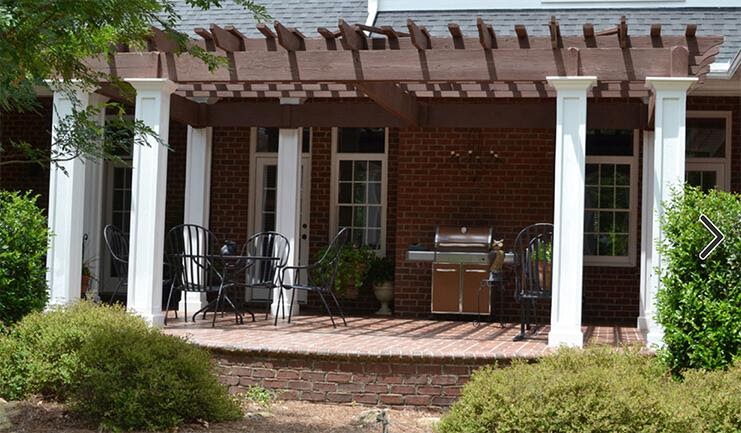 Make sure that you fully enjoy your yard and property by crafting an outdoor living space with striking North Georgia Brick products. Our experts can help you pick styles in our Cumming and Cartersville showrooms and put together ideas that will complete your project vision!