From accent walls and brick backsplashes to archways and fireplaces, we are always looking for new ways to bring the charm and organic beauty of brick indoors to elevate our favorite spaces. Brick is perfect for crafting show-stopping interior features and thin brick makes renovations, accent work, or creating a special visual even easier!
North Georgia Thin Brick options are cut thinner and easier to use indoors since they are lighter in weight. In fact, you can even install thin brick to create stylish interior floors for unforgettable rooms. If you have been looking for unique solutions to uplift your home, here are a few of the best ways how to use thin brick for flooring installation:
Advantages of Using Thin Brick for Flooring – Lightweight and affordable yet durable and easy to maintain, thin brick flooring applications are perfect for adding dimension and visual interest. In addition to pulling out other brick elements like accent walls, archways, and backsplashes, the weathered tones and craftsmanship within a brick floor is a perfect, dynamic complement to stone, tile, and rustic wood planks.
Brick adds appropriate textural and tonal contrast while balancing multiple materials and bringing organic harmony to an overall layout, all without overwhelming a space. Since brick flooring is not as common as other flooring materials, you can craft memorable rooms that will still have wide appeal with prospective homebuyers down the line.
Thin Brick Flooring Installation Patterns – For added creativity, consider different installation patterns for your thin brick floor that can easily add luxurious appeal. Chic as they are classic, a patterned brick layout simply requires thoughtful planning from your contractor but will generally take the same amount of time to install. Whether it's a stylish herringbone brick floor to elevate your mudroom (left) or an engaging parquet smokestack brick floor in a transitional space (right), these brick flooring patterns effortlessly take the style up a few notches: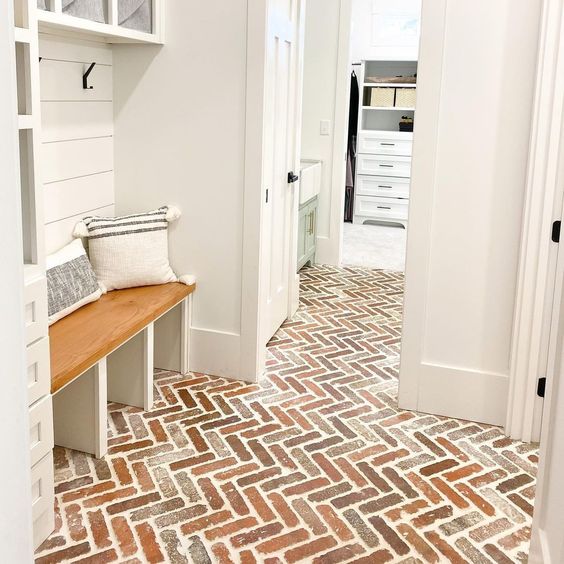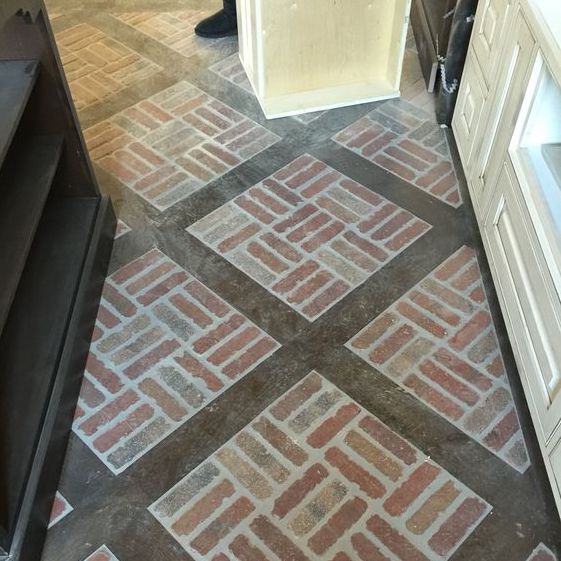 Using Natural Light with Thin Brick Flooring – Thin brick will also allow you to use the natural light that comes into your home to make spaces feel larger and enhance perspective. From rich red tones to lighter, washed varieties, brick floors have a matte quality similar to how sunlight hits an attractive brick exterior. Lighter mortar colors will help subtly brighten an entranceway that doesn't receive as much light (left) or a room that's deeper within a home's floorplan (right) with transformative results: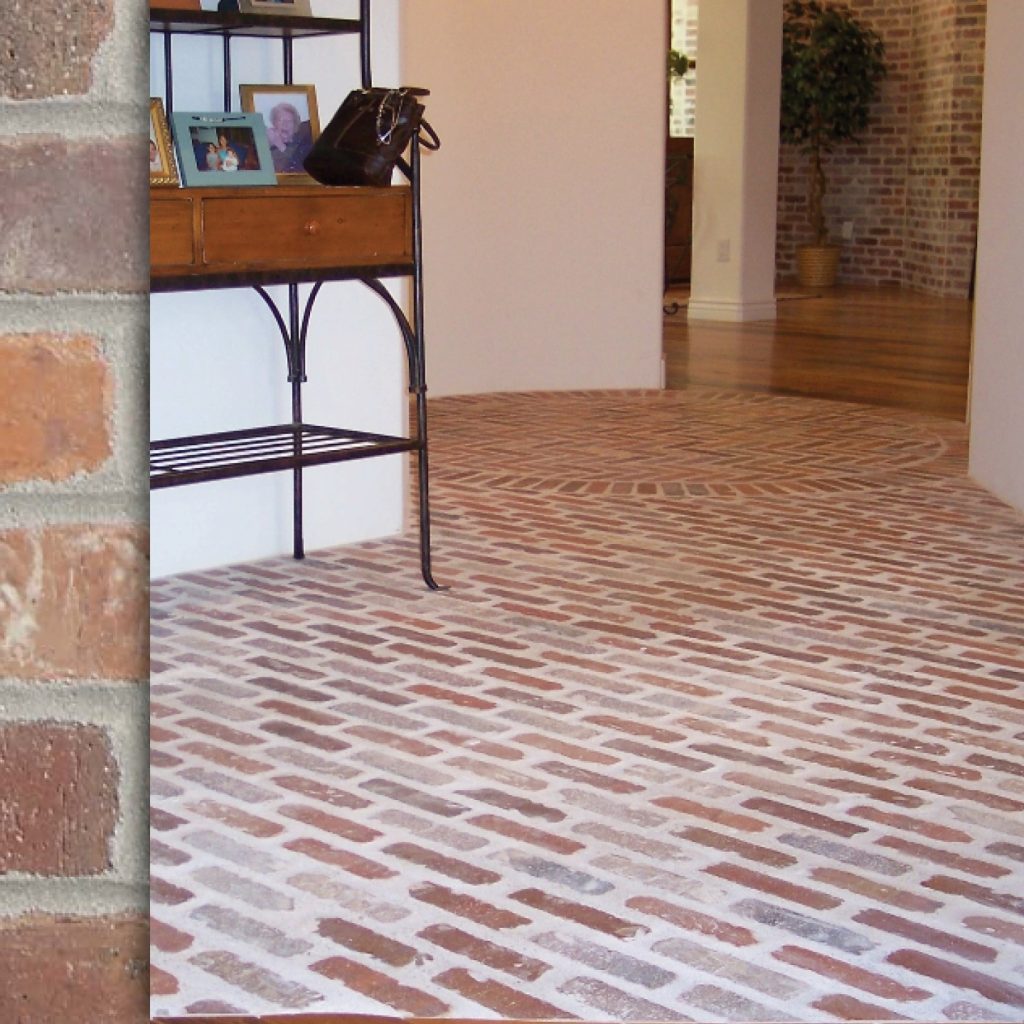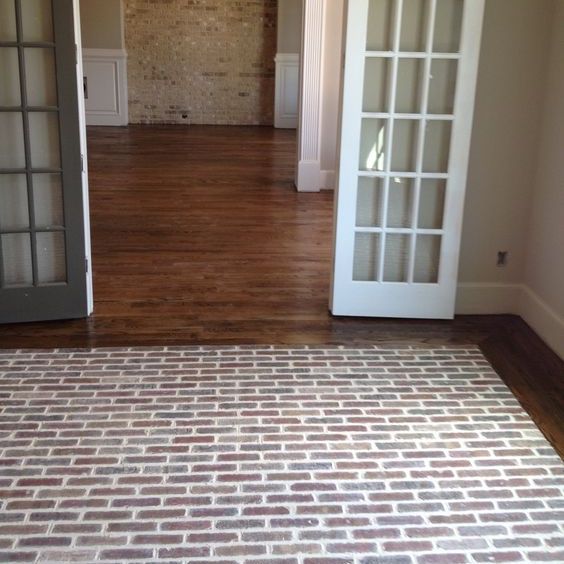 Explore our Thin Brick Styles & Colors Pinterest Board for even more examples of stunning thin brick flooring installations and other incredible architectural elements. Visit our Cumming or Cartersville showrooms and our brick experts can help you get started with your new brick floor!