There's only one surefire way to offset the full sunny days and hot temperatures during the fun summer months at home: pool parties! Perfect for chillin' out, grilling out, and making memories splashing in the water with the family, a pool area crafted with North Georgia Brick products is the ideal setting for beating the heat. Enhancing your pool with brick will add value to your property, and more importantly, give your family and friends premium enjoyment without ever leaving the home. Designing a picture-perfect exterior living space is even easier with these fantastic brick pool accent ideas!
Brick Pool Area Design – When creating a pool area in the backyard, the full line of North Georgia Brick pavers will provide the perfect materials to offer durability against the elements, easy cleanability, visual interest, and an organic connection to nature that blends seamlessly. Consider a patterned paver installation such as herringbone, chevron, or parquet to add an engaging and intricate layout. Transform your yard with a timeless, resort-like feel while gaining the valuable slip resistance and long-lasting performance of brick: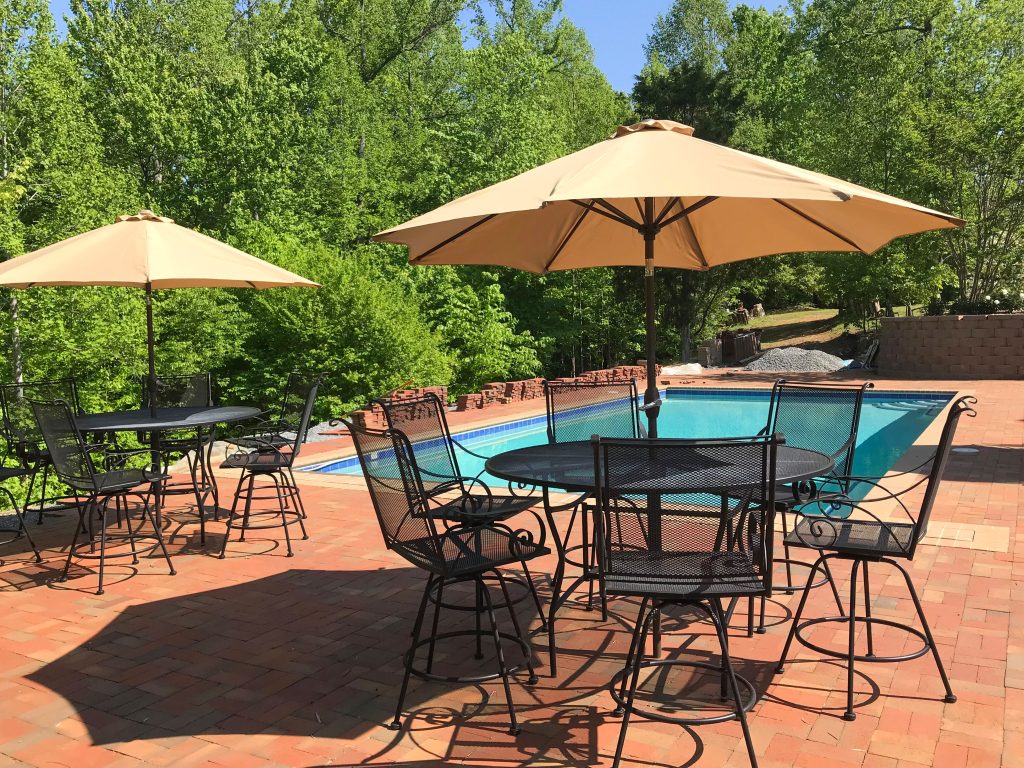 Brick Pool Border Walls – Whether you are designing an outdoor pool in a completely level space or in a backyard with tricky slopes or gradients, brick structural walls will help frame and protect your pool for decades. You can also build brick walls that frame a cooking area, dining area, seating area, or firepit area to help guide activities near the pool. Select from all the gorgeous brick tones and textures that you can use for your home exterior to create an equally stylish brick pool area: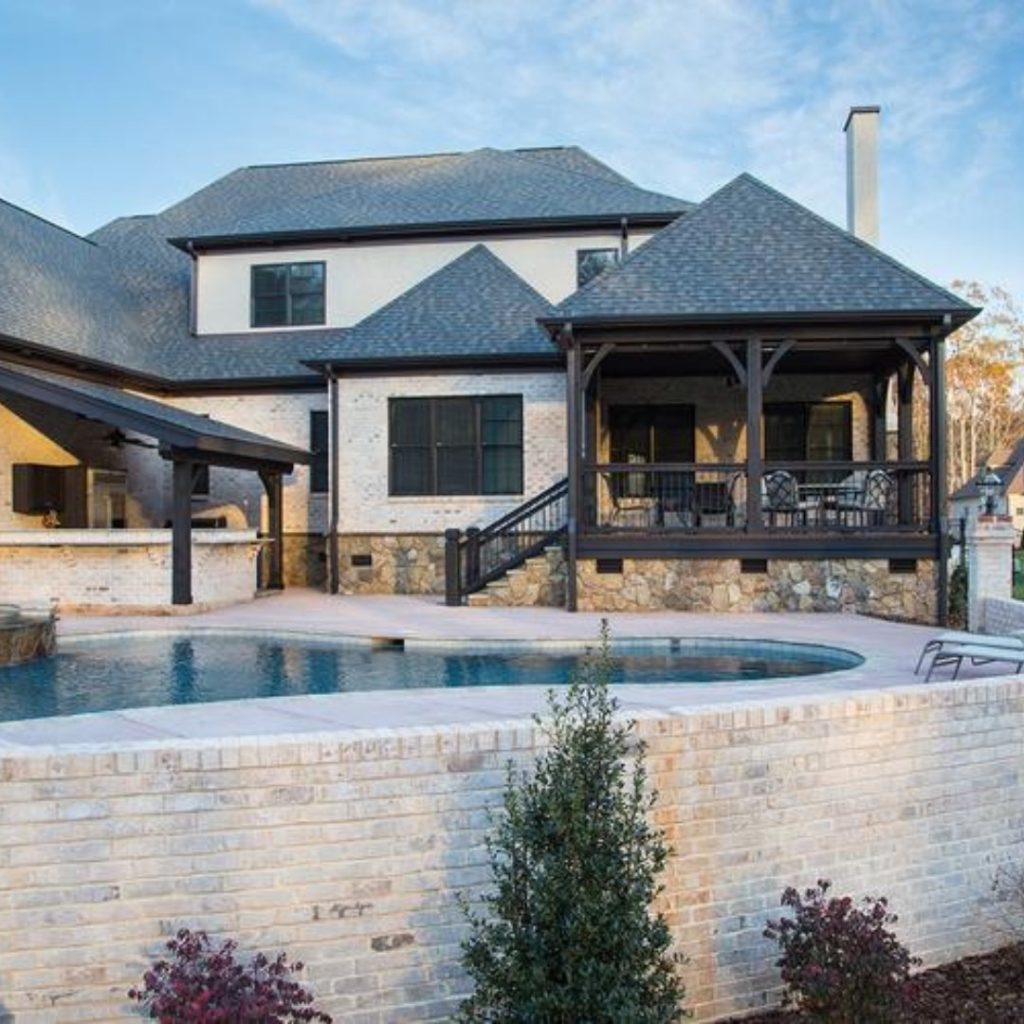 Brick Outdoor Kitchen – While everyone in the pool works up an appetite swimming and racing around, it's time to get the burgers, hot dogs, and shish-kabobs on the grill with a brick outdoor kitchen! We absolutely love grilled cookouts, and a brick kitchen by the pool will keep smoke outdoors and away from our interior spaces. Brick is also an incredibly heat-resistant material that will handle the flames and hot temperatures with ease. Grab your apron, seasonings, and spatula, and whip up a summer feast for your hungry crew!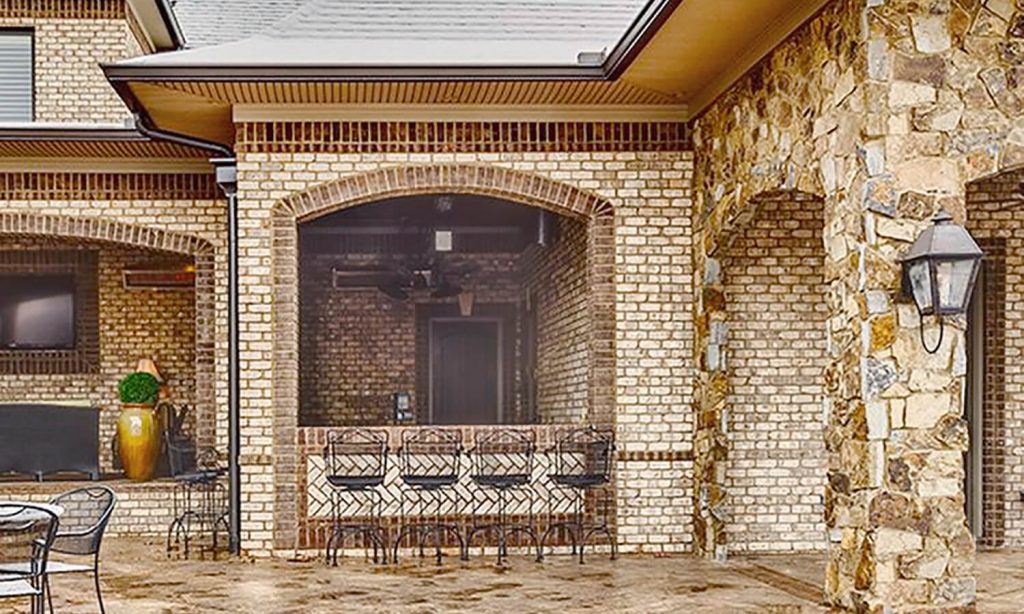 Complete your pool area with brick pool accents and you'll have classic style that's prepared for all types of weather and built for years of fun. After you gather your favorite brick pool inspiration and ideas from our North Georgia Brick Pinterest boards, visit our Cumming or Cartersville showrooms and our brick experts can help you plan your fabulous project- We call dibs on the inflatable raft and Styrofoam noodles!