One of the most rewarding tasks as a homeowner is determining your favorite design aesthetic, and then tailoring your home's exterior and interior to your style and personality! Every material choice can go a long way in anchoring a preferred décor theme and executing your ultimate vision. The entire gorgeous line of North Georgia Brick products can add the ideal shade, texture, and visual to customize the look you love for your property. Here are four popular ways that you can use brick to enhance design style:
Vintage/Traditional – Traditional, vintage home design highlights elegance, quality, detail, and refinement, with a heavy emphasis on showcasing luxury, time-honored craftsmanship, and respect for all things classical. Not only is rust-red brick one of the oldest building materials available, but brick structures also last for decades– and even centuries– so the visual is beyond timeless! Any shade of brick that comes from the red color family combined with a brighter contrasting mortar crafts the perfect traditional setting with vintage appeal: 
Farmhouse/Rustic – Whether you call it 'rustic chic,' 'farmhouse chic,' or 'rustic farmhouse,' this design style emphasizes coziness and warmth with heavy inspiration from nature and life in the countryside. Brick with old-world character works perfectly with other natural materials like stone and exposed wood beams, as well as complementary finishes and fixtures. A home exterior that combines all of these elements will create a rustic visual that's equal parts welcoming, familiar, and of course, utterly chic: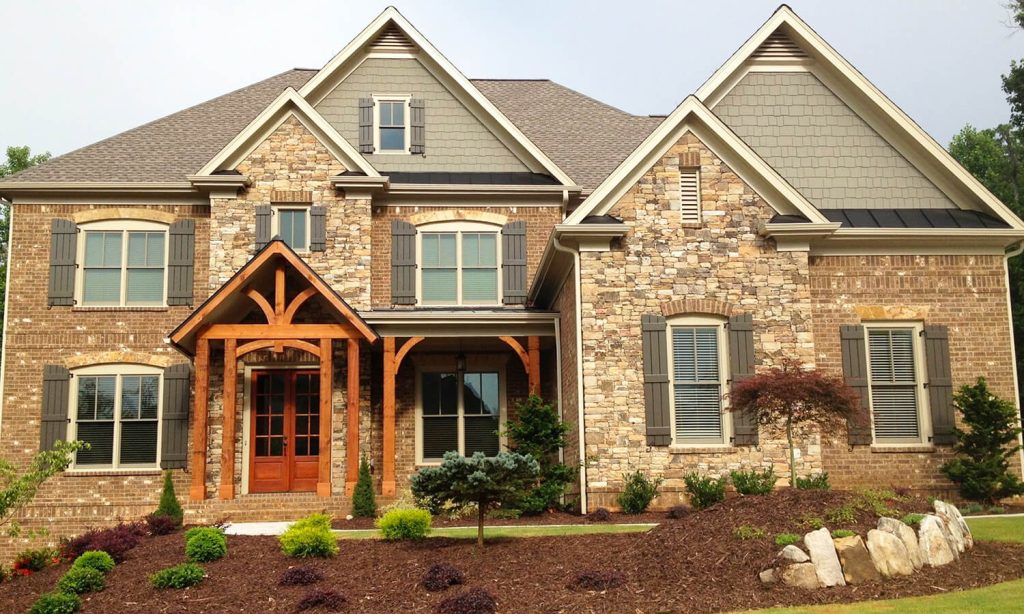 Modern/Contemporary – For a hip modern or contemporary home, you will see more precision and proportion reflected within the design, created with minimalism, balance, clean lines, muted finishes, and monochromatic neutrals like black, white, gray, and beige. In these layouts, brick is often painted an allover color to serve this focused look with subtle texture. We love the use of a neutral brick with a lightly contrasting mortar color to add engaging visual interest that doesn't overwhelm the visual or appear too traditional: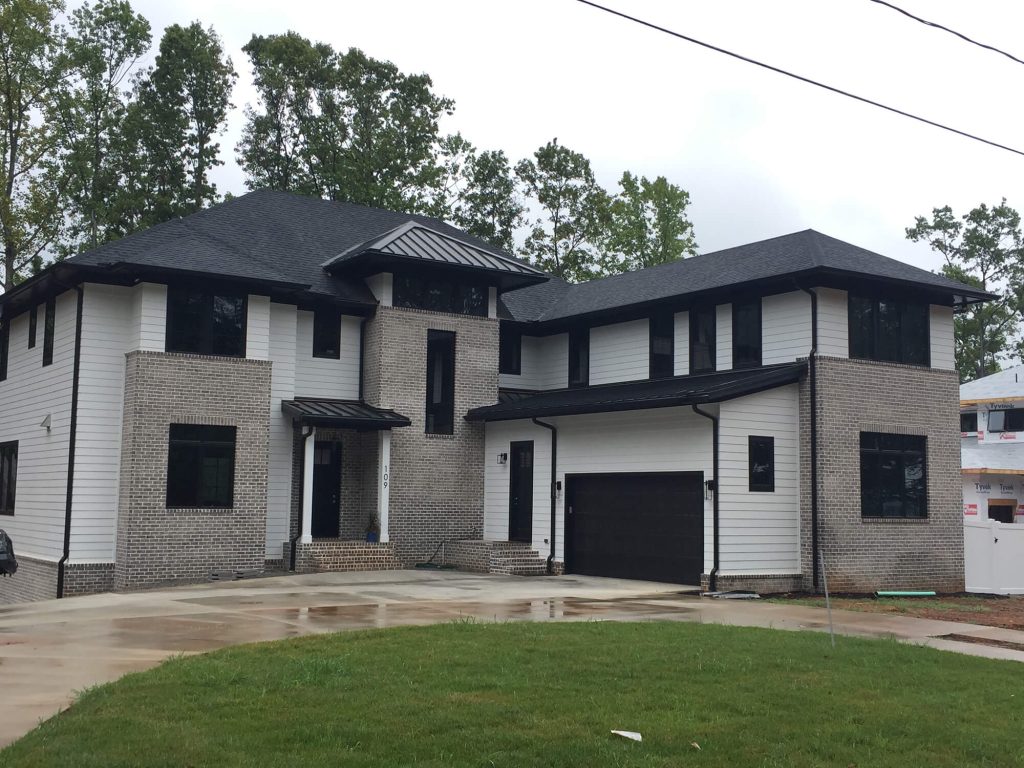 Industrial/Eclectic – If you are looking for a versatile interior that will allow you to truly express your style and show off all your favorite things, an exposed brick wall is artistic in itself and offers a creative warehouse feel that works for industrial, urban, and eclectic vibes. Transitional or eclectic room designs mix standout layers, textures, and patterns and thin brick interior walls achieve all three of these characteristics at once. Hang your favorite artwork, metal signs, framed pieces, and pendant lights for a fun space that is always ready for entertaining: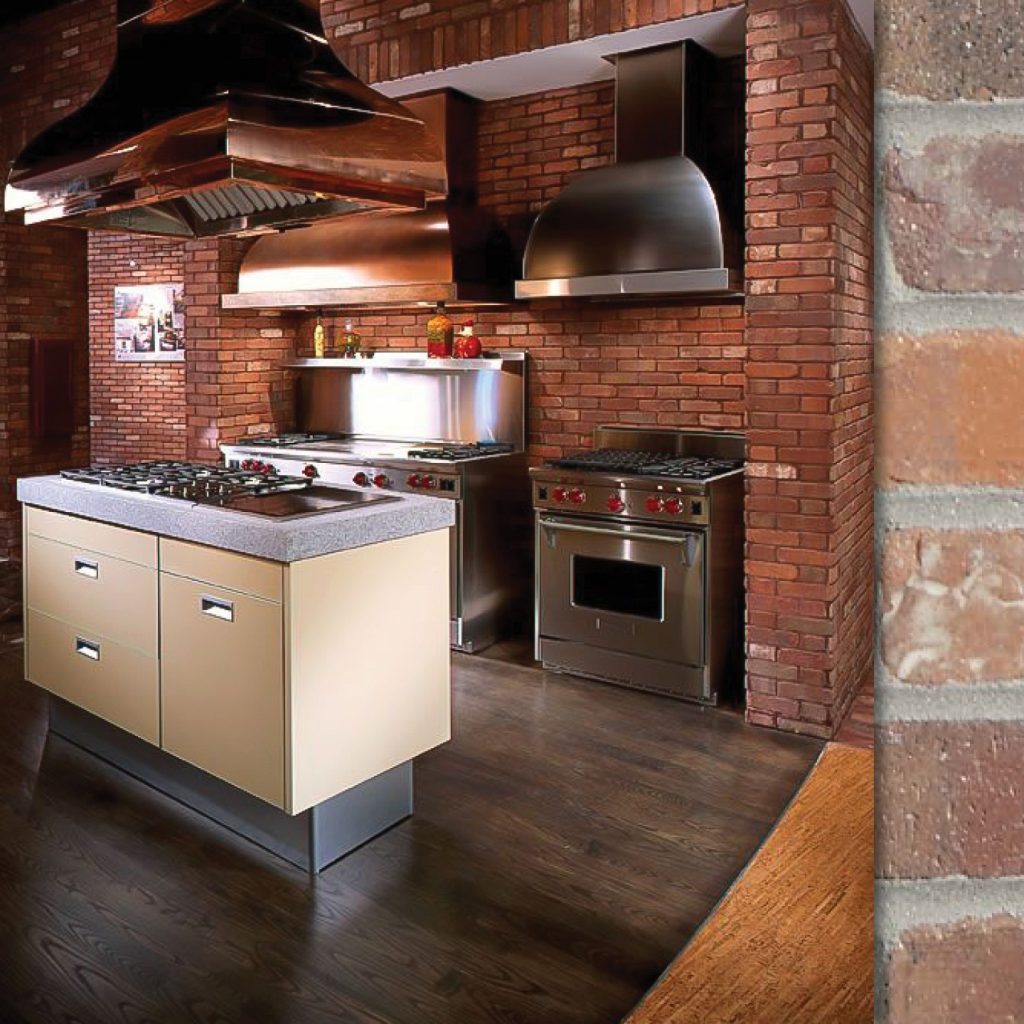 From uniformly colored brick to distressed, multi-shade brick varieties, the key to enhancing the style of your home is staying true to your ideas and picking materials that will aid your theme. Make sure to gather your favorite inspiration from our North Georgia Brick Pinterest pages and then visit our Cumming or Cartersville showroom to see your favorite brick options in person!