The intricate brick patterns that skilled masons can conceptualize and build are truly the details that make for unforgettable homes and commercial buildings. When combined with a contrasting mortar color that highlights the position of each individual brick, eye-catching patterns are a timeless way to add visual interest and sophistication to any layout.
Each brick consists of 6 respective panels and different rotations of a brick will produce positions that can be used within arrangements. Here's a quick guide to the 6 different positions that a brick can be laid:
Soldier – This vertical position is a brick standing on its end, so that the longest side of the brick represents its height. Think of books standing vertically in a bookcase so that the titles on the spines of the books are facing outward:

Stretcher – When you are looking at the face of a brick laid horizontally, this position is called a Stretcher. Another way to think of it is the Soldier position but on its side: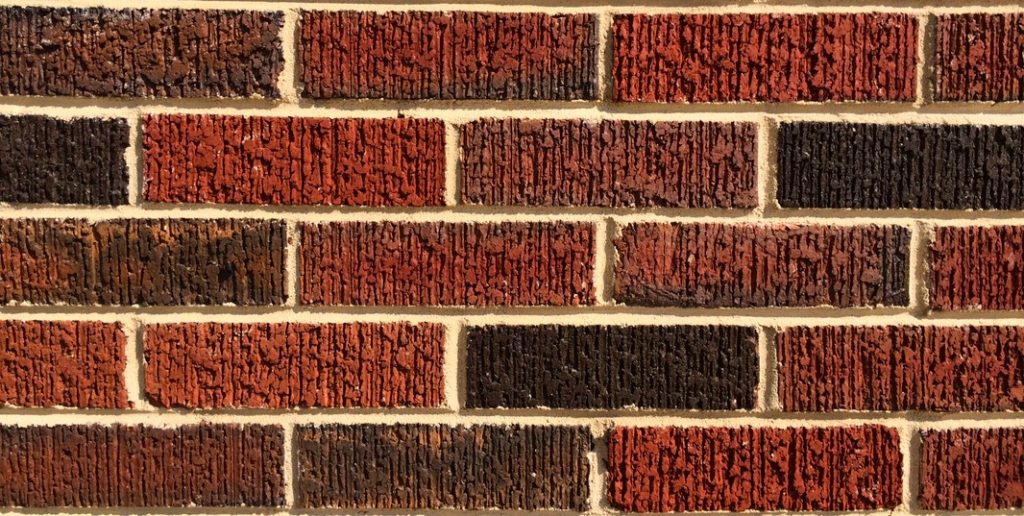 Header – Some different patterns of brick might call for bricks to be in a Header position. This is a brick laid horizontally like a stretcher, but with the smallest panel facing outward: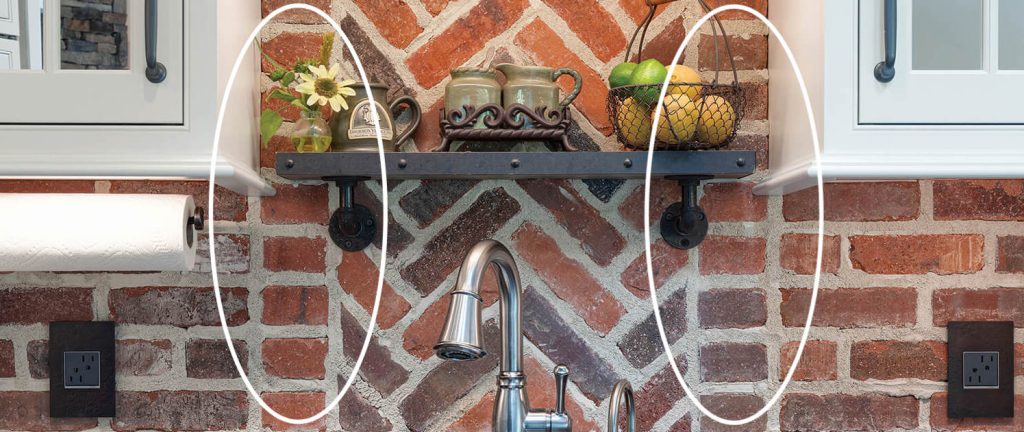 Rowlock – If you turn the Header position so that the longest dimension of the outward-facing heel panel is vertical, the brick is now in the Rowlock position:

Shiner – If you turn the Rowlock position horizontally so that the largest brick panel is facing outward, the brick is now in the Shiner position:
Sailor – If you rotate the Shiner position 90 degrees so that the largest brick panel is vertical and facing outward, the brick is now in the Sailor position: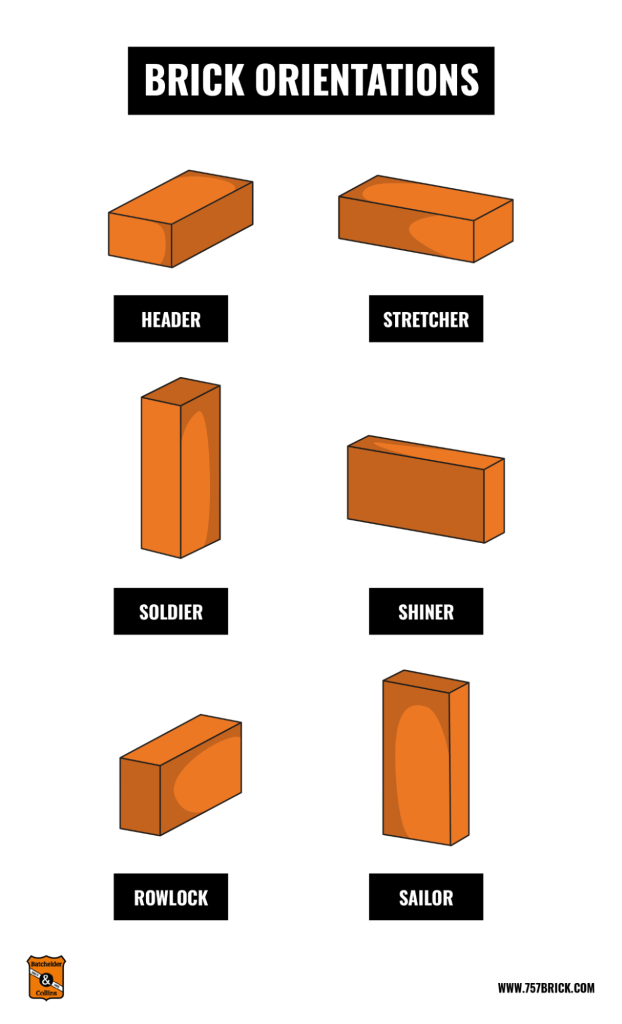 There is a seemingly endless amount of patterns that can be created from these brick positions, and that doesn't even consider the wide array of gorgeous colors that can be used within a unique design! Make sure to explore our North Georgia Brick Pinterest page to explore more incredible uses of all these brick positions within residential and commercial settings. Bring your favorite ideas to the brick experts in our Cumming or Cartersville showrooms to find the styles that will bring your vision to life!