As the temperatures drop outdoors and a chilly breeze begins to blow through the trees, it's the perfect weather for getting a roaring fire going and spending time with the family! There's not a more inviting space than a warm, gorgeous brick fireplace surrounded by people you cherish, staying cozy by dancing flames. Maybe your home has a chocolate-colored brick fireplace like this modern farmhouse living room and kitchen layout completed with Towerbridge thin brick: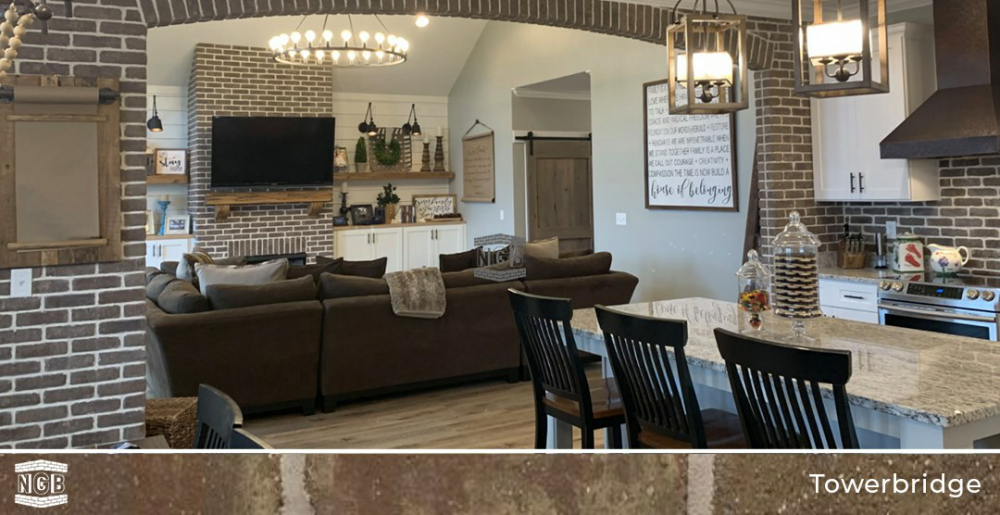 Perhaps your home has a luxurious exterior fireplace that allows the family to spend time together in your backyard, taking in the great outdoors, and talking until the stars come out. We could spend all night in front of this stunning fireplace completed with earth-toned Charleston brick: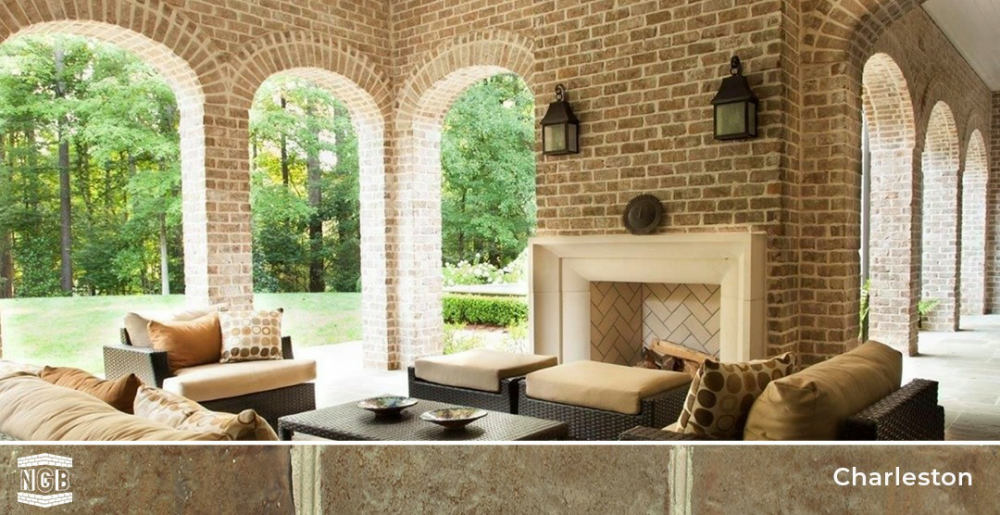 Wherever your favorite family gathering space is, the fall months usher in the holiday season and the idea of gratitude takes center stage with the Thanksgiving celebration. Of course, you don't have to wait until the fourth Thursday of November to be thankful. Here are some of our favorite ways to show gratitude at home!
Family game nights are a classic way to spend time together, but it's far from an outdated theme for having fun! Today's popular games use meme's and smart technology to reinvent charades and other improvisational games, perfect for connecting with your millennials. Plus, there's always Monopoly and Uno to get the competitive spirit flowing.
In many cases, the matriarch of the household prepares the Thanksgiving feast each year. This November, why not appoint each cook in the family a night of the week to prepare dinner? Not only does this allow every family member a chance to plan a meal, it reinforces time together at the dinner table and appreciation for home-cooked meals year-round.
Whether it's around your brick fireplace or around the table as dinner winds down, go around to each family member and have them talk about their "roses" and "thorns" for the day. This gives everyone a chance to share, be heard, and makes the entire family aware of what everyone is going through. In a year of higher anxiety, this exercise reminds us to be thankful each day and to be considerate of how others are feeling- especially our loved ones.
In the weeks leading up to Thanksgiving, task each family member with writing "Thank you" notes on a given day of the week to the rest of the family. So if your son writes his notes on Monday, maybe your daughter can take Tuesday, you can take Wednesday, and so on! This is a great exercise, but you want it to be sincere and not forced. Consider beginning on November 1st and do it each week until the big turkey day!
An attitude of gratitude is a great practice and this year has definitely reinforced the importance of maximizing the space of our homes both indoors and out so that we can enjoy extra time with our loved ones in a relaxing, safe environment. For all your brick needs in getting your home ready for the fall and winter, be sure to gather inspiration from our North Georgia Brick Pinterest page and bring your favorite ideas to the brick experts in our Cartersville or Cumming showrooms!