Placing an emphasis on local materials and honest construction, Craftsman style homes are the equivalent of a home-cooked meal made from scratch. Nothing mass-produced or cookie-cutter here, Craftsman style homes were born out of a reaction to cheaper, machine-produced goods. With a hand-worked artisanal feel, these homes often utilize exposed beams, horizontal lines, lower triangular roofs, and of course, patterned brickwork that showcases a skilled human touch!
Originating at the turn of the 20th Century, today's Craftsman style homes tend to still feature the over-extended roofs and the natural connection to materials approach. If you love spacious front porches and thick, tapered columns, then you already love the appeal of a Craftsman home! Thanks to the organic texture and practical characteristics of brick, it proves to be the perfect building material to showcase technique and thoughtful construction. Without further ado, here are some of our favorite uses of brick for Craftsman style homes:
Earth-Toned Brick – Craftsman style homes often feature an earthy color palette that leans towards brown and green to reinforce the connection to nature. Washed-out hues and organically-occurring shades are perfect and will match the use of wood beams and siding perfectly. We love the earthiness that Marshton brick (below) provides for this Craftsman exterior which plays off the visible knee braces for striking curb appeal that highlights materials used!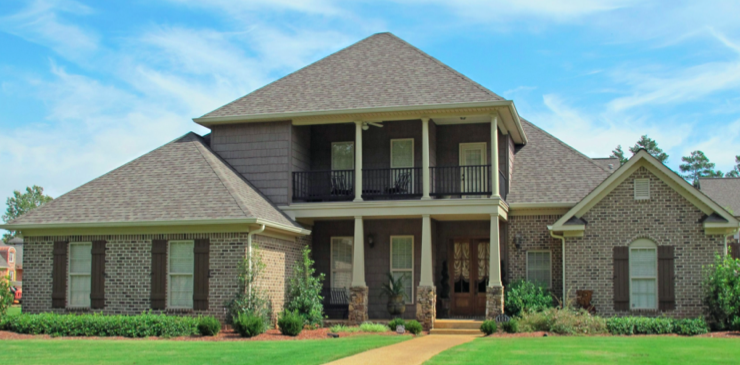 Tapered Brick Columns – Inviting front porches are one of everybody's favorite aspects of a Craftsman style home! To frame this space, you will find the common use of tapered columns underneath that support the extended roofs, which are usually sturdier at the base and become smaller at the top. What better material to build the column bases with than beautiful brick? This is illustrated to perfection with the use of Bessemer Grey brick (below) to create the columns for this lovely, picturesque porch: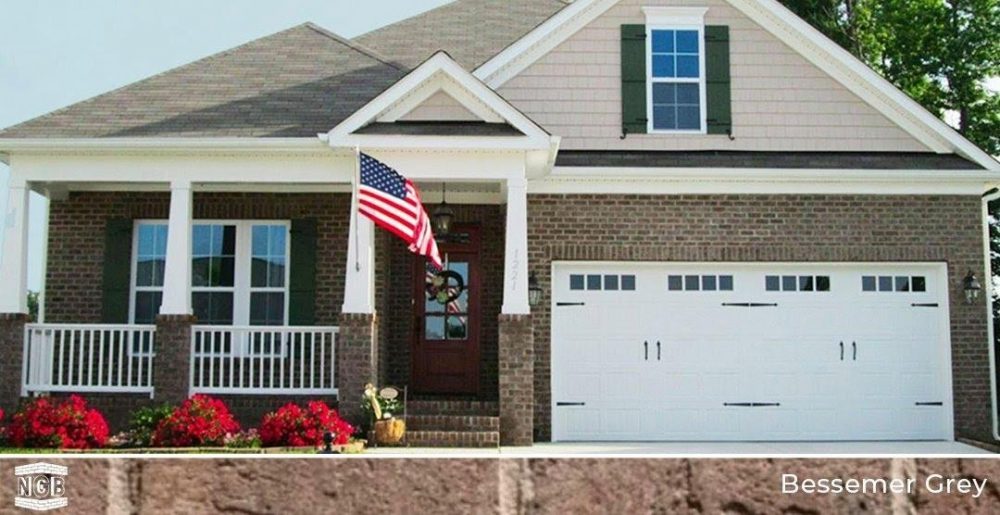 Extended Exteriors – As an extension of the Craftsman style architecture, stunning outdoor spaces are also a staple of these estates. Brick pathways, archways, and low walls with intricate layouts showcase the creative craftsmanship of skilled bricklayers. Combined with manicured hedges, lawns, and flowering plants, brick is the perfect material to highlight a gorgeous garden. Using Old Mill Pavers (below) to help create the walkway lined with colorful flowers completes this quintessential outdoor garden area: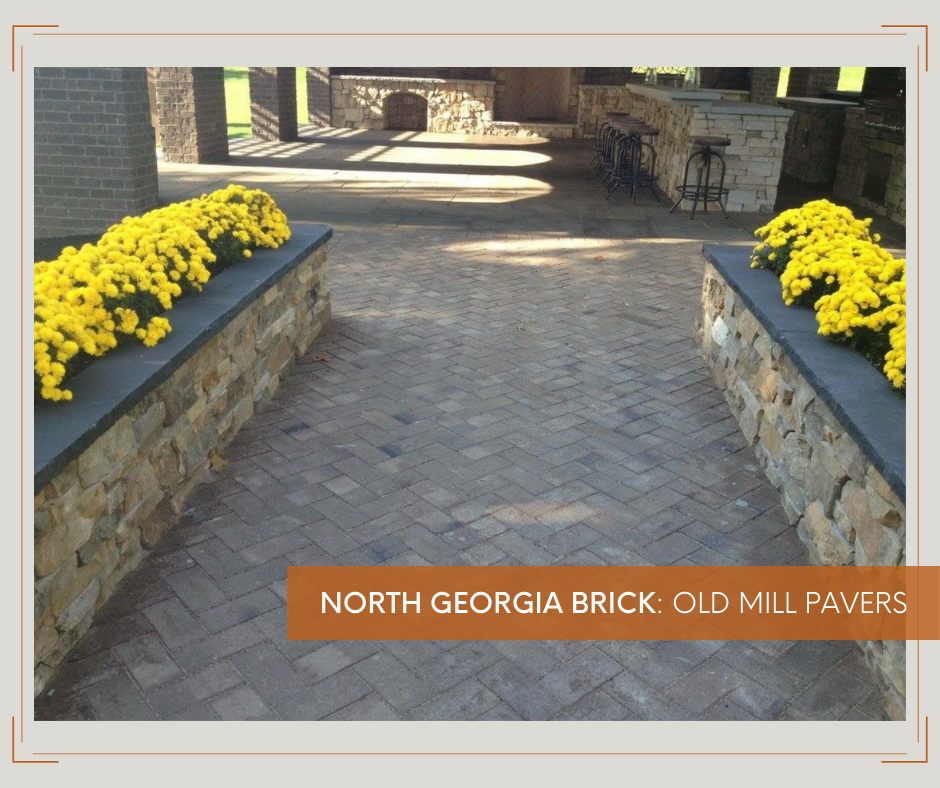 Craftsman Brick Interiors – As much as we focus on the outside of a Craftsman style home, there are very distinct interior features also. The use of natural materials throughout such as brick, stone, and wood will be instantly visible. You'll also see open floor plans that create access to the kitchen from the rest of the house, often leading to a majestic, central brick fireplace. All of these characteristics are showcased in this interior design with Towerbridge thin brick (below) for cozy, beautiful results: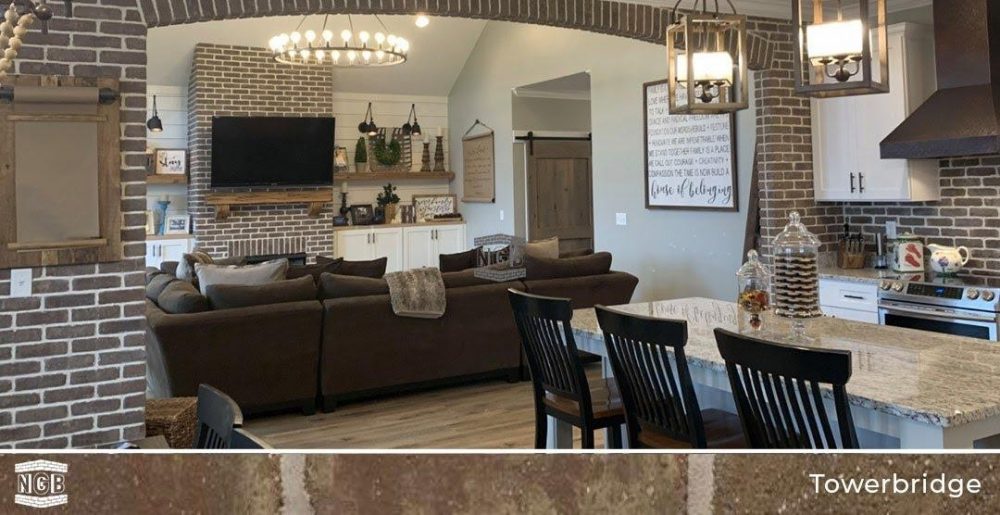 What are your favorite characteristics of Craftsman style homes? Are you designing an estate like this of your own? Be sure to visit our North Georgia Brick Pinterest page for added inspiration and pay a visit to our Cartersville and Cumming showrooms to work with an expert and bring your favorite ideas to life!