Whether you are making decisions for a new build or bringing new life to an older exterior, fresh paint can completely rejuvenate a property for your own enjoyment or prospective buyers. With the wide-ranging North Georgia Brick color choices and the virtually unlimited number of paint color options, you can create dazzling combinations for spectacular curb appeal. We have previously discussed how to update your brick exterior without painting it and now let's take a look at painting the non-brick elements of your exterior. Here are a few of our favorite brick and paint color combinations for your property:
White Brick & Black Shutters – We love the use of white and white-washed brick varieties to create an upscale visual that's still charming and comforting. These brick colors also make it incredibly easy to create contrast within an exterior with dark shutters, beams, columns, or trim in paint colors such as navy, black, or forest green. This combination of Bradford Hall Tudor brick (below) with shutters reminiscent of Sherwin Williams 6258 Tricorn Black is classic, chic, and rustic all at once: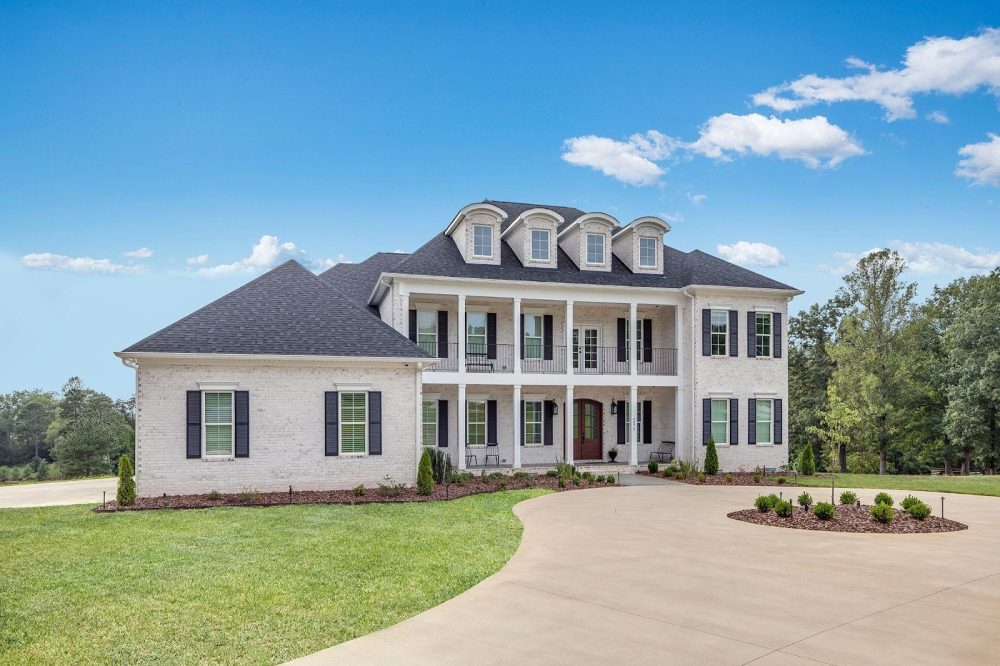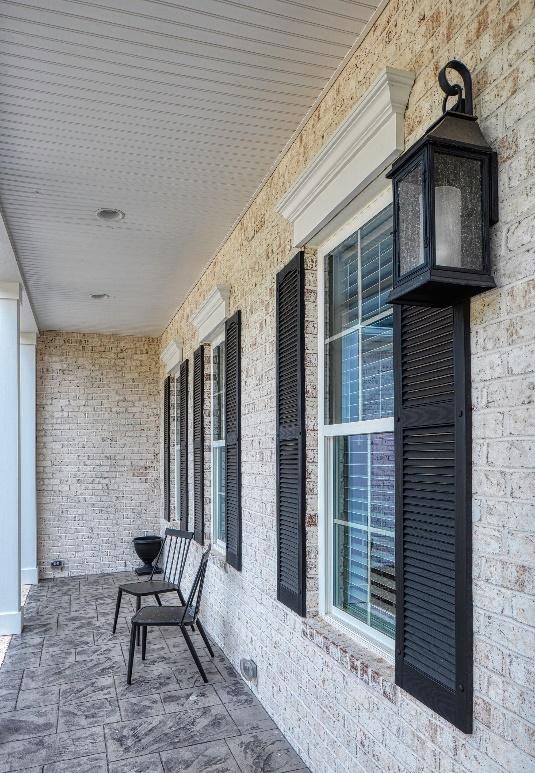 Grey Brick & Blue Door – Rich contrast color doors are the perfect opportunity to indulge in a favorite shade while still maintaining a classic brick exterior. Since many brick colors fall within a neutral color palette, you have a wealth of undertones and compatible paint colors to pull from for standout design elements. The Newcastle Gray brick in this entrance (below) serves as the perfect backdrop for a Sherwin Williams 6509 Georgian Bay door to greet guests with soothing, welcoming vibes: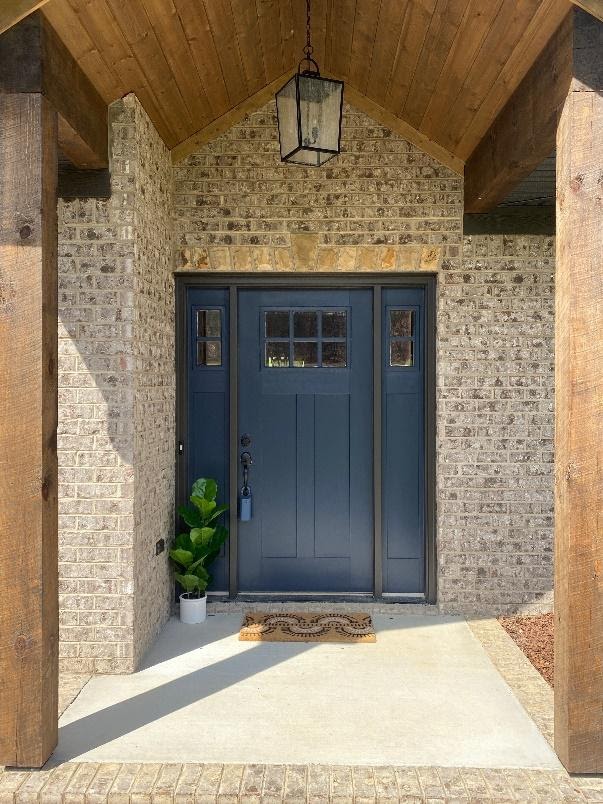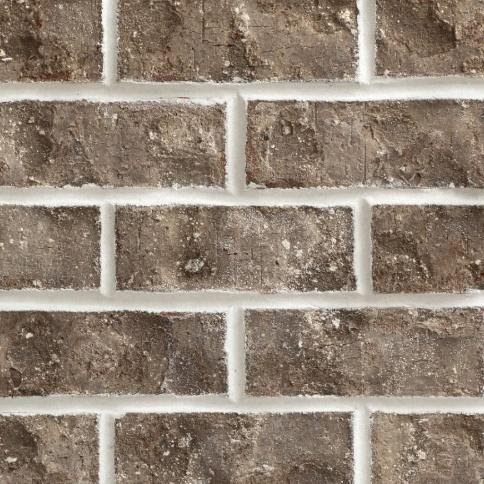 Earthy Brick & Cream Columns – An earthy color palette makes designing exceptionally easy and brick offers plenty of warm organic hues to select from. We love the use of a contrasting lighter shade to balance the overall visual and provide a muted pop to brighten as well. A paint color like Sherwin Williams 7012 Creamy will help you easily recreate the attractive columns in this inviting property that play off the earth-toned Charleston Brick (below) and mortar like a dream: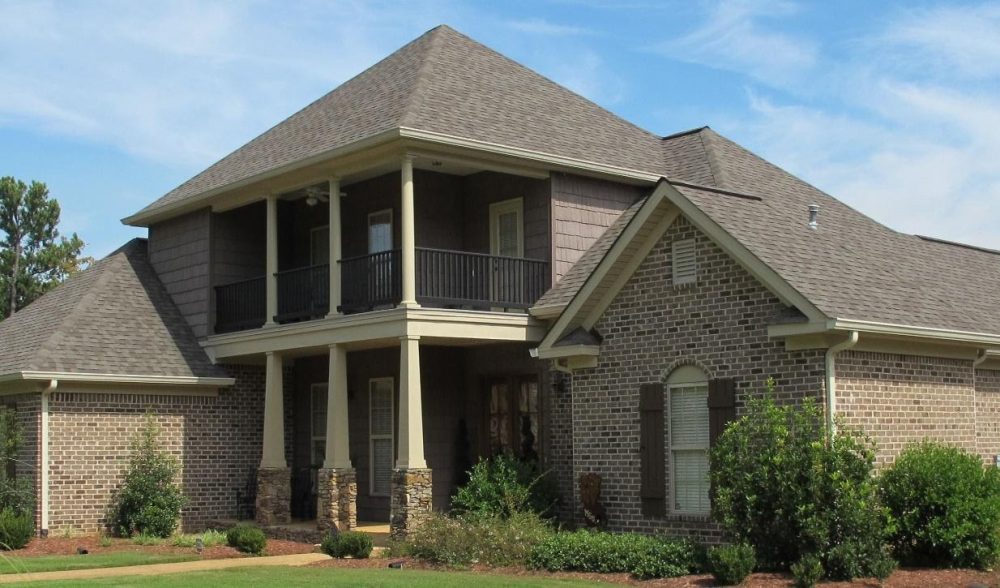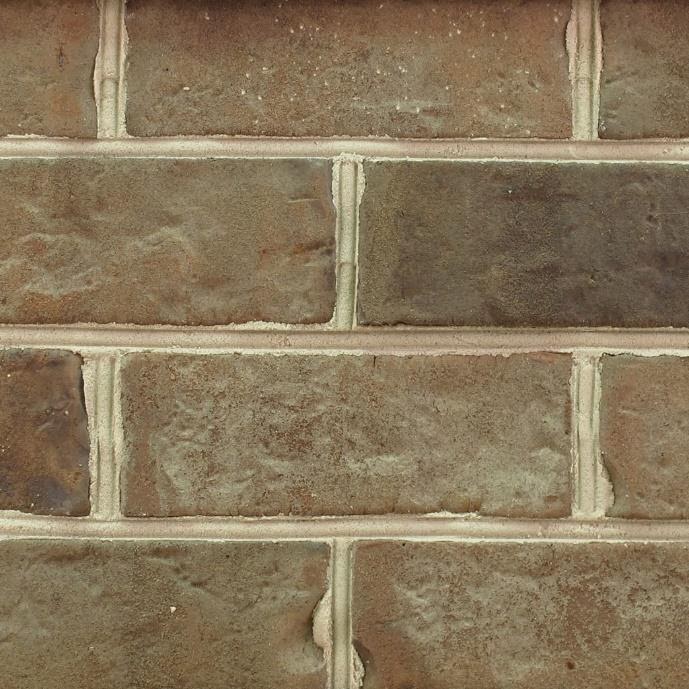 Red Brick & Brown Garage – It's no secret that traditional red brick styles lend undeniable presence to an estate, especially with brighter contrast mortar for a classic look. For even more deep personality that will still shine in sunlight, a dark brown paint pairing can be the perfect counterpart! The combination of a painted garage in a choice like Sherwin Williams 9183 Dark Clove pulls from the darker tones of the Farmington Brick exterior (below) and wooden shutters for regal, harmonious curb appeal: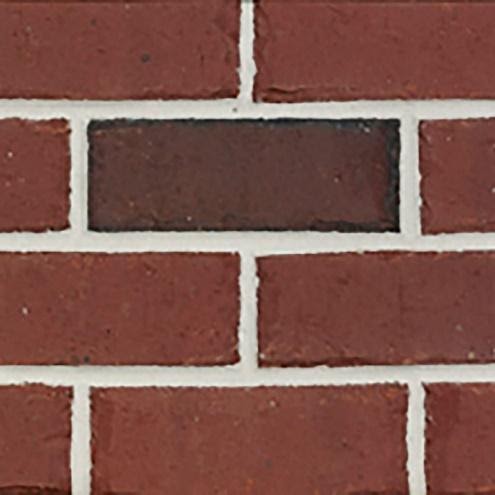 Make sure to visit our How to Pair Brick with Exterior Paint Colors bog post for even more tips and ideas, along with our North Georgia Brick Pinterest page for added inspiration. Bring your favorite paint swatches to our Cumming or Cartersville showrooms and our brick experts can help pair them with the perfect brick options!