When temperatures begin to drop after the sizzling summer months and nature's color palette turns to glorious autumn tones, it's only a matter of time before the holidays are upon us! There's nothing like adding seasonal touches to our exterior and interior spaces to signal this special time and get everyone in the fall spirit. Brick walls and brick design elements provide the perfect backdrop for all your favorite décor ideas with timeless character and charm to spare. Put on your favorite sweater, grab a steaming cup of hot cocoa (with extra marshmallows!), and explore our fall inspiration for brick homes: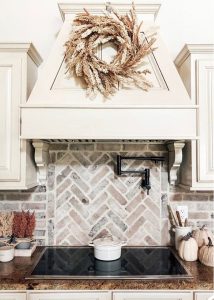 Natural Elements –  The fall season is all about the unmistakable changes we witness in nature and what better way to reflect this transition than with additions from the great outdoors! Start with the trademark pumpkins and gourds in all colors, shapes, and sizes, either solo or in an arrangement. Add branches, pinecones, and foliage both real and faux in vases, wreaths, or arrangements to showcase this design principle even more. 

Adding Fall Tones – The entire gorgeous line of North Georgia Brick products boasts beautiful organic tones that pair perfectly with a fall color scheme. You can easily add the fiery tones of yellow and orange fall leaves against classic red brick for an eye-catching layout. We also love adding in earthy browns, greens, and greige that are tremendously easy to pair with other neutrals and work within multiple design styles. Bring in the season this year by bringing in the color!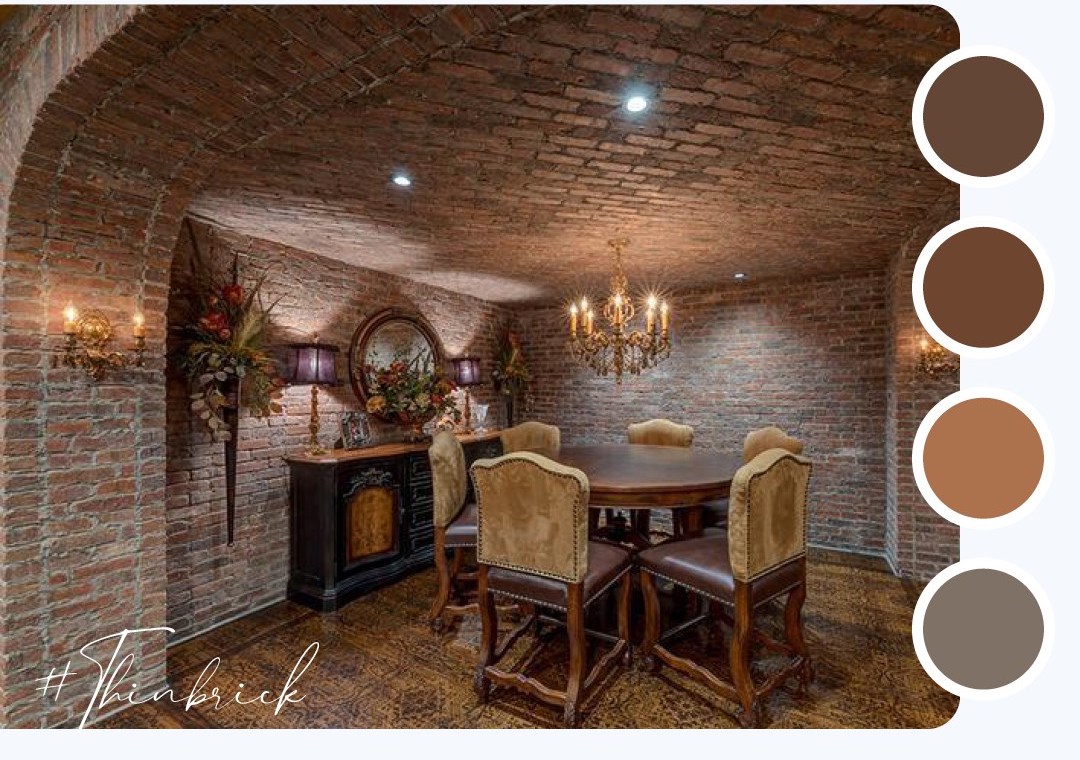 Contemporary White – You may find that fall decor additions work best in your home when painted white for fashion-forward accessories that fit a variety of design aesthetics. Within modern and contemporary spaces, white and cream-colored pumpkins and painted pieces of nature work well in a monochromatic white brick setting or pop against medium to darker brick shades. If your contemporary home features white or white-washed brick, add darker colors that proportionally contrast and balance the room.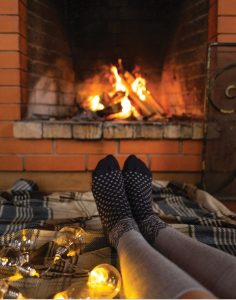 Rustic Decor – It's no secret that brick works perfectly for farmhouse or rustic chic home styles, and fall is the ideal time to lean into this theme: Rustic décor is all about texture you can see and feel! That's why the unmistakable texture of brick is an exceptional match for the distinct characteristics of wooden baskets, artistic pieces, picture frames, mirrors, and other decorative items. For fabrics and textiles, think of woven blankets, throws, rugs, and mats with fall motifs that enhance warmth and coziness. All of these textures can be used together to produce visual interest that's equally familiar and inviting. 
Find your favorite fall inspiration from our North Georgia Brick Pinterest pages and personalize your home with all your favorite touches. If you are interested in creating a new brick accent wall or backsplash for a complete design refresh, visit our Cumming or Cartersville showroom and our brick experts can help you begin your new project!