As winter fades away and springtime sunshine fills the skies, our gorgeous brick homes take center stage and the curb appeal we craft dazzles all who pass by. When the blooms on new plants burst with vibrant colors, it's only right that we look for ways to give the organic palette of striking North Georgia Brick varieties used in the home's exterior an extra shine. From a simple spring cleaning and touch-up exterior painting to new brick projects that are easy to complete, updating your brick home for spring has never been easier! Here are a few of our favorite ways to elevate your familiar exterior for the sunny season ahead:
Spring Cleaning Brick – You can easily give your brick home an extra pop with a quick spring cleaning. All it takes is determining what type of brick you have and using our Brick Cleaning pdf to follow an appropriate cleaning procedure. Once you take proper pre-cleaning steps and review the "Removing Specific Stains" section, you're ready to go! Take note of common brick cleaning mistakes such as not saturating the brick with enough water or using overly concentrated cleaning solutions to ensure best results. A proper cleaning can give your brick home an updated pristine feel without even starting a new project!
Exterior Paint Colors for Brick – It's no secret that fresh paint can give a home exterior instant energy and flair, especially if you are looking to attract home buyers this spring. Adding new exterior paint doesn't have to mean painting the entire home either: You can update your shutters, paint a standout contrast door, touch up wooden columns, beams, garage doors, and other exterior trim for an updated look! Explore our recent "Our Favorite Brick & Paint Color Combinations" blog post for extra inspiration and paint suggestions that will uplift your property instantly.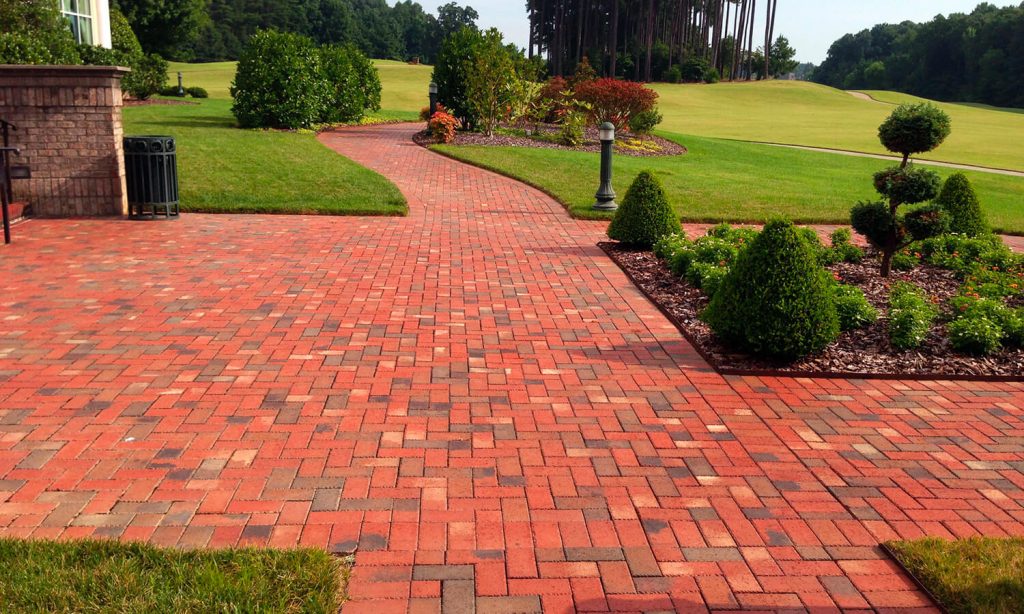 Old Town Antique Brick Paver
Outdoor Brick Projects – You can also complete a new outdoor living space or brick design element that will connect to your brick home and make the property feel larger! Perhaps you want to craft a sophisticated brick mailbox that matches brick used within the house exterior. Consider designing inviting brick pathways that lead to your front entrance using the full array of attractive pavers. Framing your property by constructing brick walls will provide an artistic statement while adding depth and dimension to the property's overall appearance. Outdoor brick firepits and fireplaces are extremely popular projects since they enhance the time that we spend at home with our families. Make the most of your yard with luxurious brick updates!
Turnkey Brick Services – If you don't have much DIY brick experience or need to complete your spring brick update within a certain timeframe, our expert turnkey department can provide masonry and brick installation services for your home. In addition to providing an on-site manager for all our turnkey installations, we can coordinate masonry crews with material shipments to prevent delay. We can deliver our extensive offering of high-quality brick, thin brick, and pavers, and provide residential services including bricklaying, brickwork, outdoor fireplace construction, masonry, decorative wall construction, cleaning, budgeting, and more! Let our turnkey service department assist your spring update from construction to completion.
Explore our latest North Georgia Brick "Boost Curb Appeal" Pinterest Board for more incredible ideas that you can use to update your brick home for spring! The brick experts in our Cumming and Cartersville showrooms are ready to assist you and bring your vision to life for year-round satisfaction.