As more homeowners and builders turn to use the impressive look and durability of North Georgia Brick varieties to enhance flooring installations, we can't help but get excited! In addition to covering How to Use Thin Brick for Flooring Installation and The Benefits of Brick Pavers on this blog, today we'll take a deeper look at enhancing the visual interest of these concepts. From geometric angles to perfectly aligned designs, here are some of our favorite ideas for how to create different brick floor patterns:
Offset Brick – For this classic brick pattern, you can use your favorite brick option of any size. Simply lay the brick in rows and shift each row subtly to the left or right to create an offset pattern. You can opt for a common brick or running pattern with a traditional 50/50 offset, or you can use a varied offset of 40/60 or 30/70 to create a softer effect. The inherent rectangular shape of brick is perfect for achieving this familiar look at any shift degree you prefer: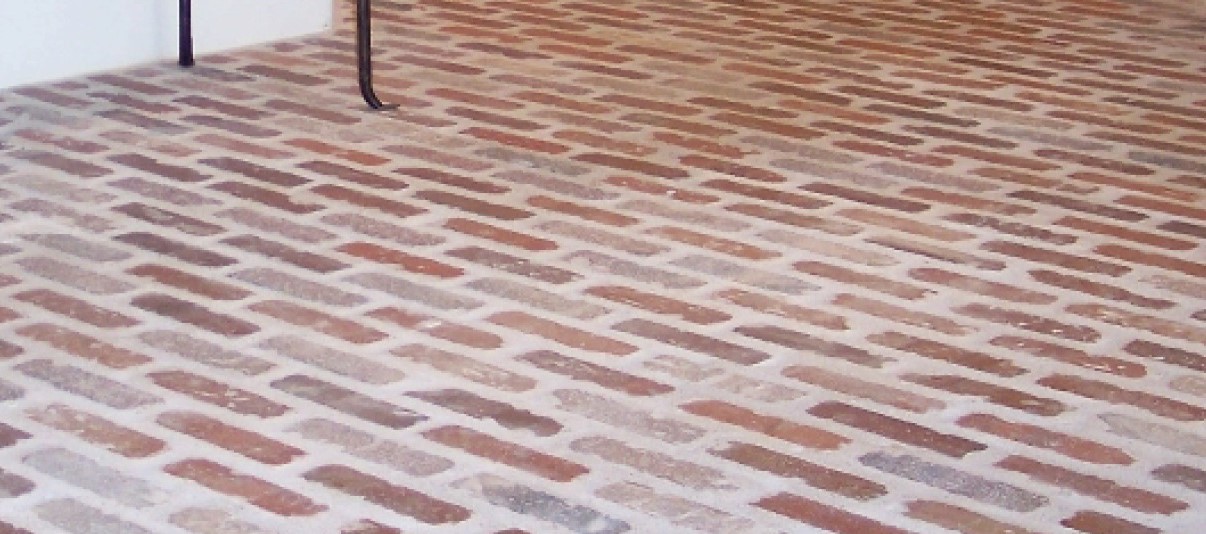 Stack Bond Brick – A stack bond pattern (right) is created when bricks are laid with all vertical sides aligned, thus creating a grid pattern in the appearance of the finished flooring installation. 
This clean geometric look puts the emphasis on horizontal lines and a focused, functional visual that can serve a classic modern layout with ease. When crafted with an elongated brick shape and minimal mortar contrast, the desired stack bond visual is enhanced even more!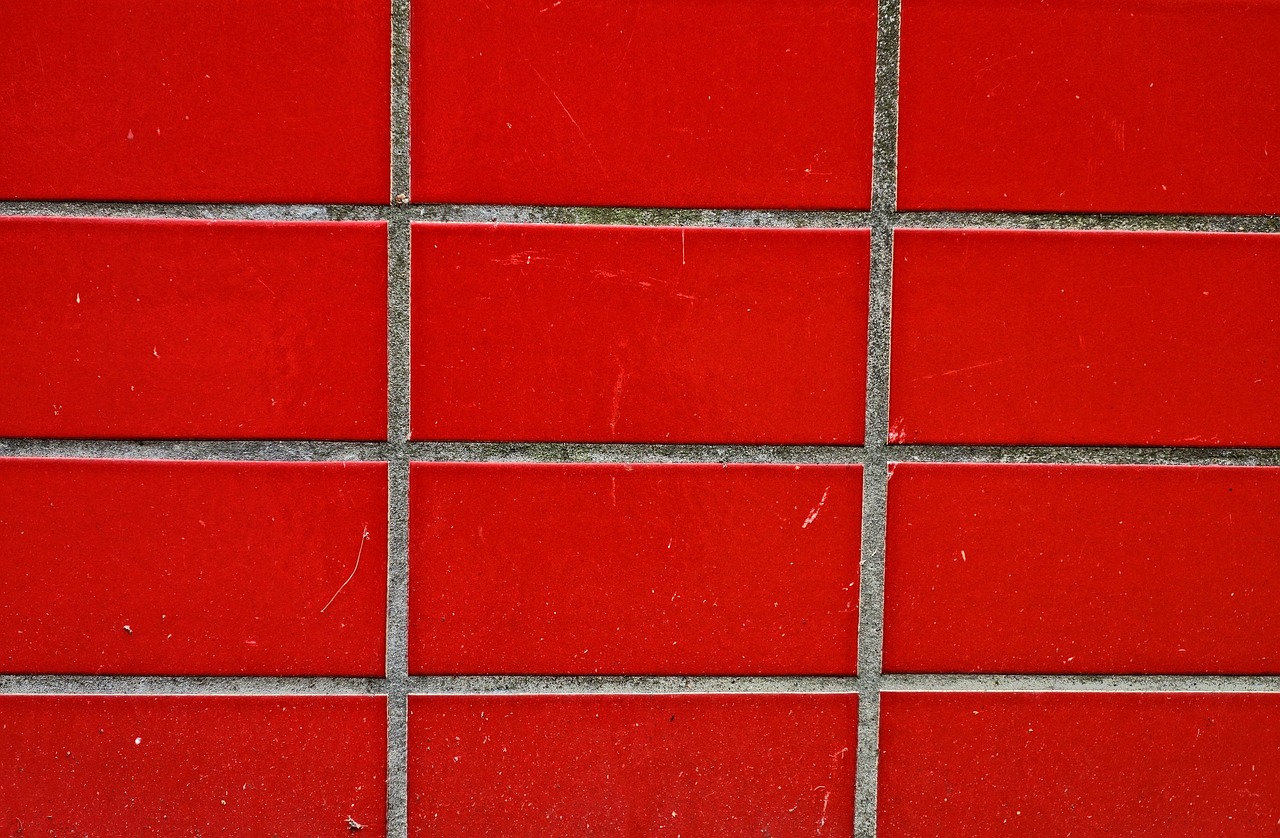 Herringbone Brick – Although a herringbone brick pattern showcases a visual complexity, this layout is not difficult to produce at all. With just a little advance planning, you can use this chic geometric pattern to ramp up the luxurious appearance of any space. A match made in heaven for modern décor, herringbone brick adds a pop to monochromatic color schemes and is ideal for enhancing the perspective of a smaller room to feel larger: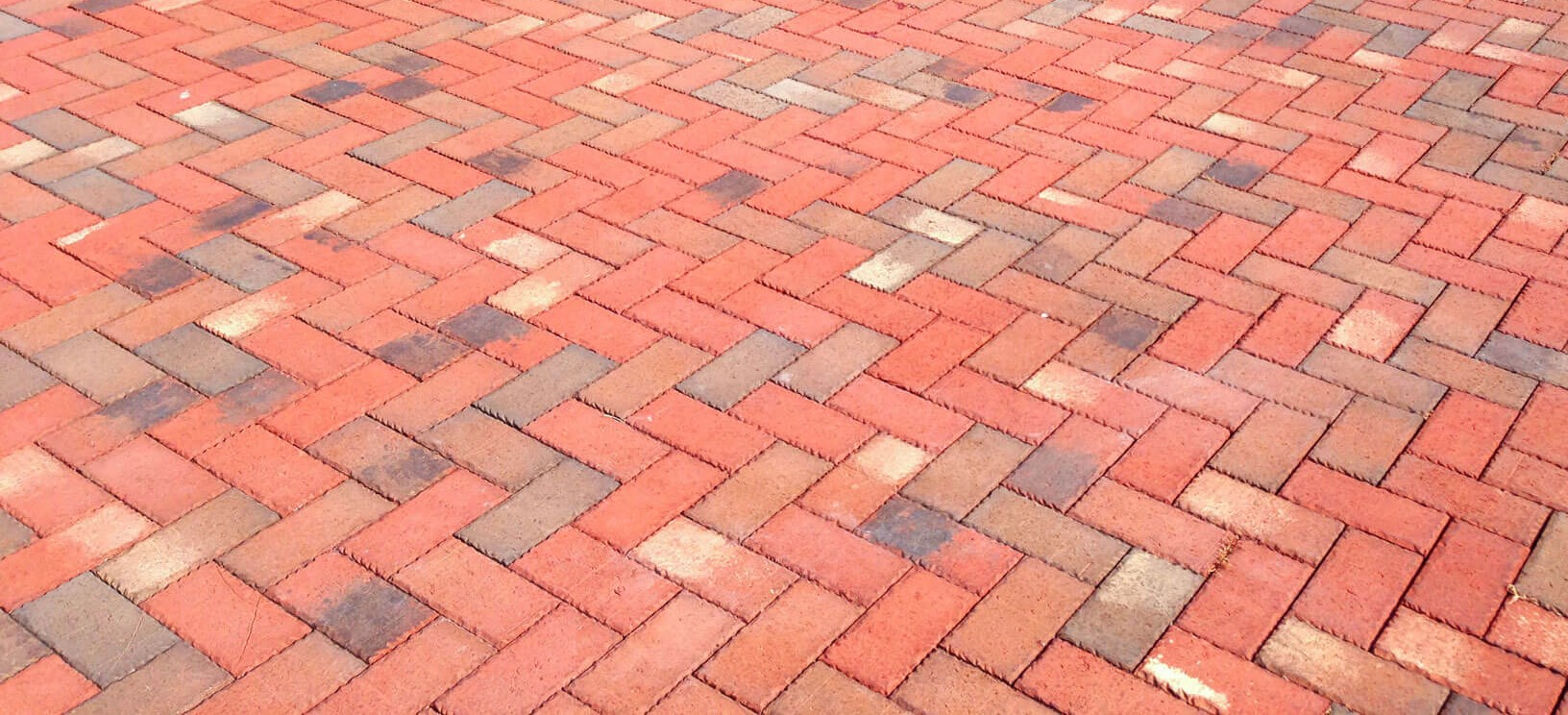 Parquet Brick –Parquet patterns are geometric mosaics that are typically composed of repeating squares or rectangles. Brick pavers make it incredibly easy to create parquet squares, generally needing only two bricks to complete one square. If a brick parquet square is created with the longest side of the bricks facing north and south, then the brick parquet square next to it will feature the longest side of the brick facing east-west. This repeating pattern continues throughout the floor for an easy-to-create look that adds plenty of engaging interest: